Once you have chosen a breed or mixed and customized your own, you will be able to select three traits for foals and horses.
Foals and horses can be customized in many ways, but that's a story for another day 😉
Here are a few facts about horses in The Sims 4:
You can adopt/rescue horses and foals through the phone, computer or the Equestrian Centre.
Horses will get along with mini sheep, mini goats, cats, dogs and other animals.
Horses can wander off if you don't stable them properly. However, if Sims do not take care of their Horses, an agency will take the Horses away.
Horses will not get sick. So, you don't need to have The Sims 4 Cats and Dogs to play with horses. They will, however, pass away from old age if you do not have Animal Aging toggled off.
You can bring horses back from the dead and keep them as ghosts.
Tap on the images to enlarge: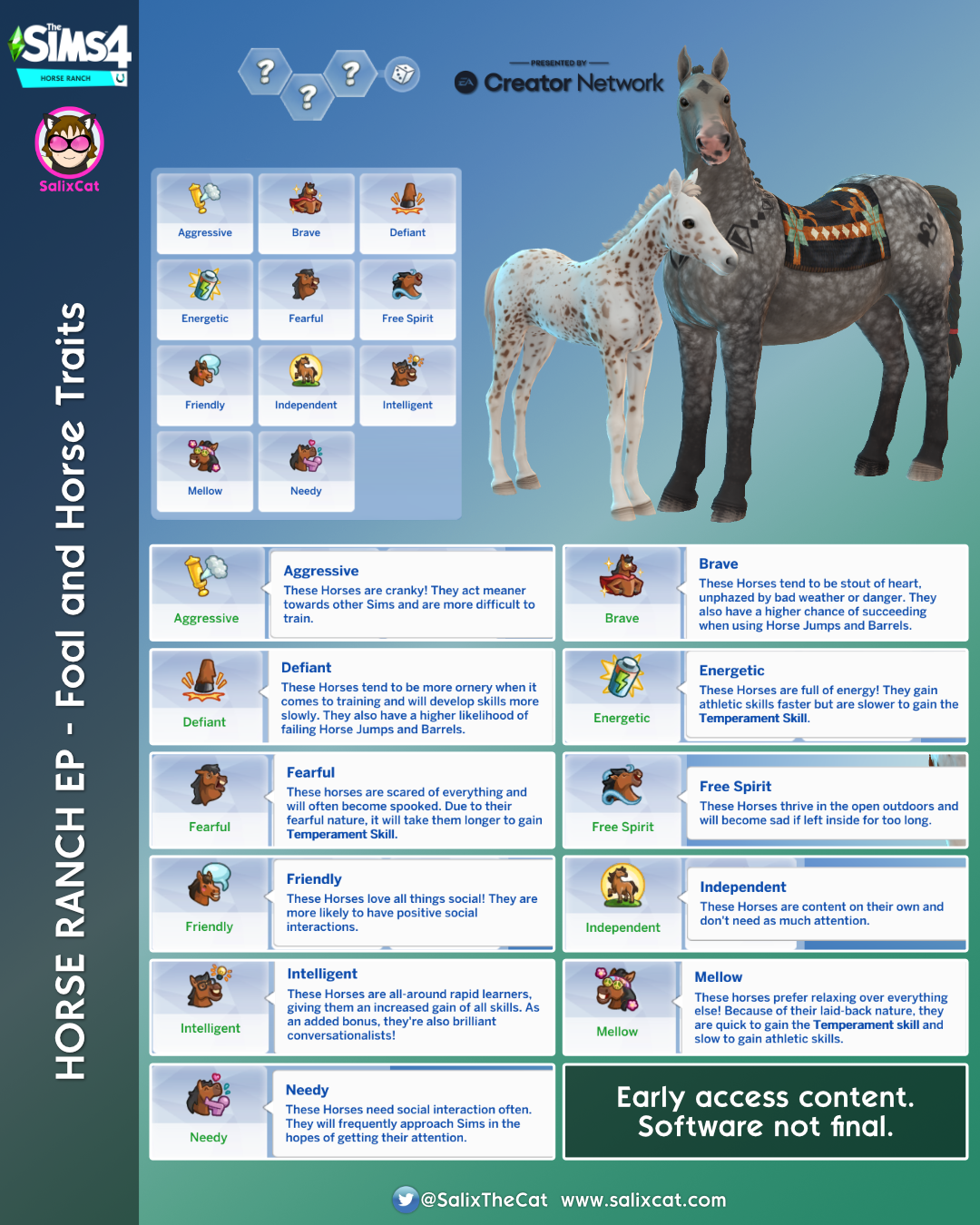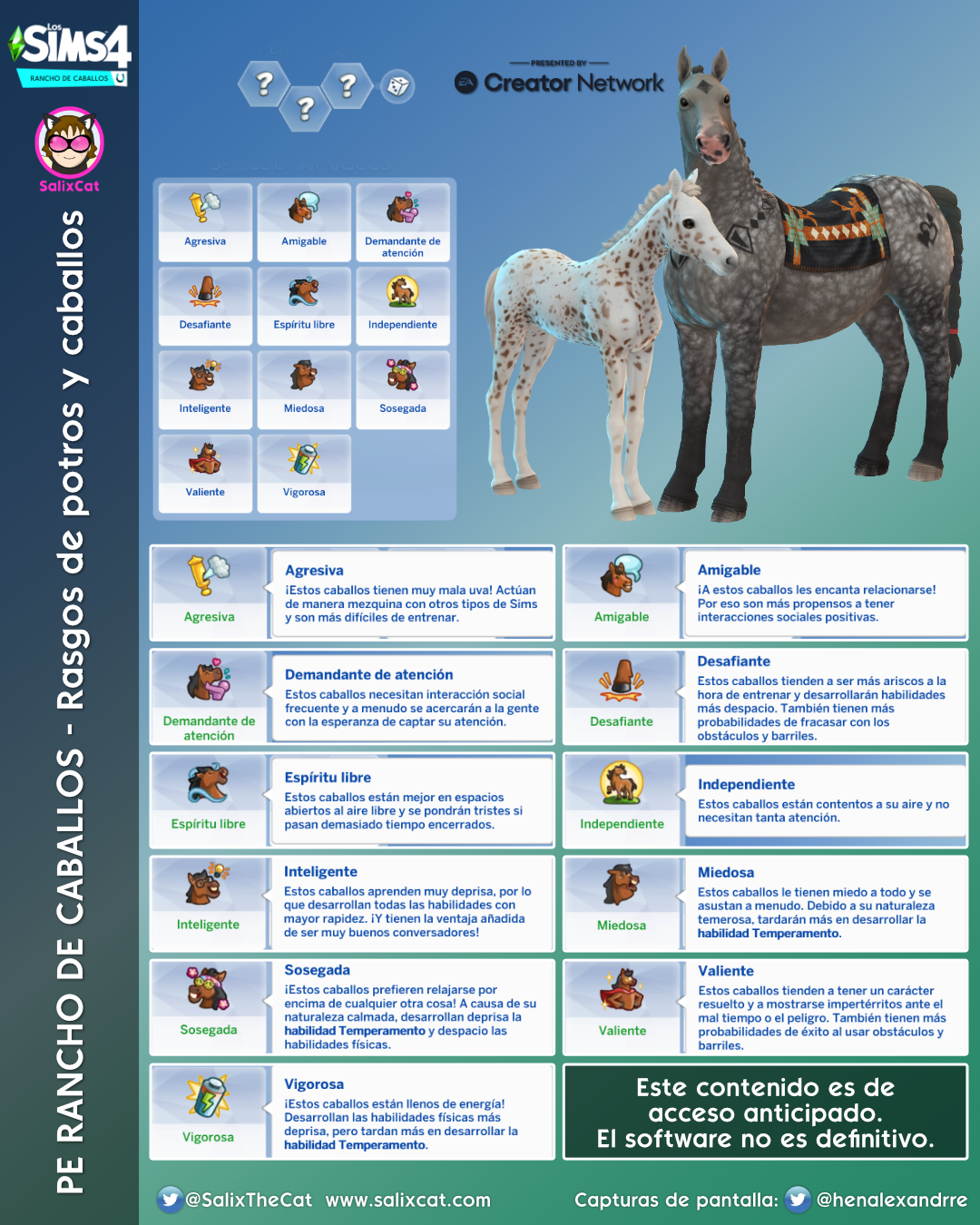 Screenshots in Spanish thanks to Alex @henalexandrre
---
Thanks to EA for inviting me to have early access to The Sims 4™ Horse Ranch Expansion Pack.
Disclosure: This is early access content. Software not final.
If you have questions or comments you can find me on Twitter @SalixTheCat or on Answers HQ forums in Spanish and in English.