Here are the Mini Sheep and Mini Goats available in The Sims 4 Horse Ranch EP.
Mini Sheep can be sheared and Mini Goats can be milked once a day. You can also trade them for SImoleons.
Your Sims and horses can interact with them and perhaps bond. I saw one of my horses was very sad because a mini sheep got scared by him.
Mini Goats can help in your garden when you befriend them. I didn't get to a high level of friendship to test this, but I saw the option was there.
They will eventually pass away from old age if you don't have Animal Aging toggled off.
Tap on the images to enlarge: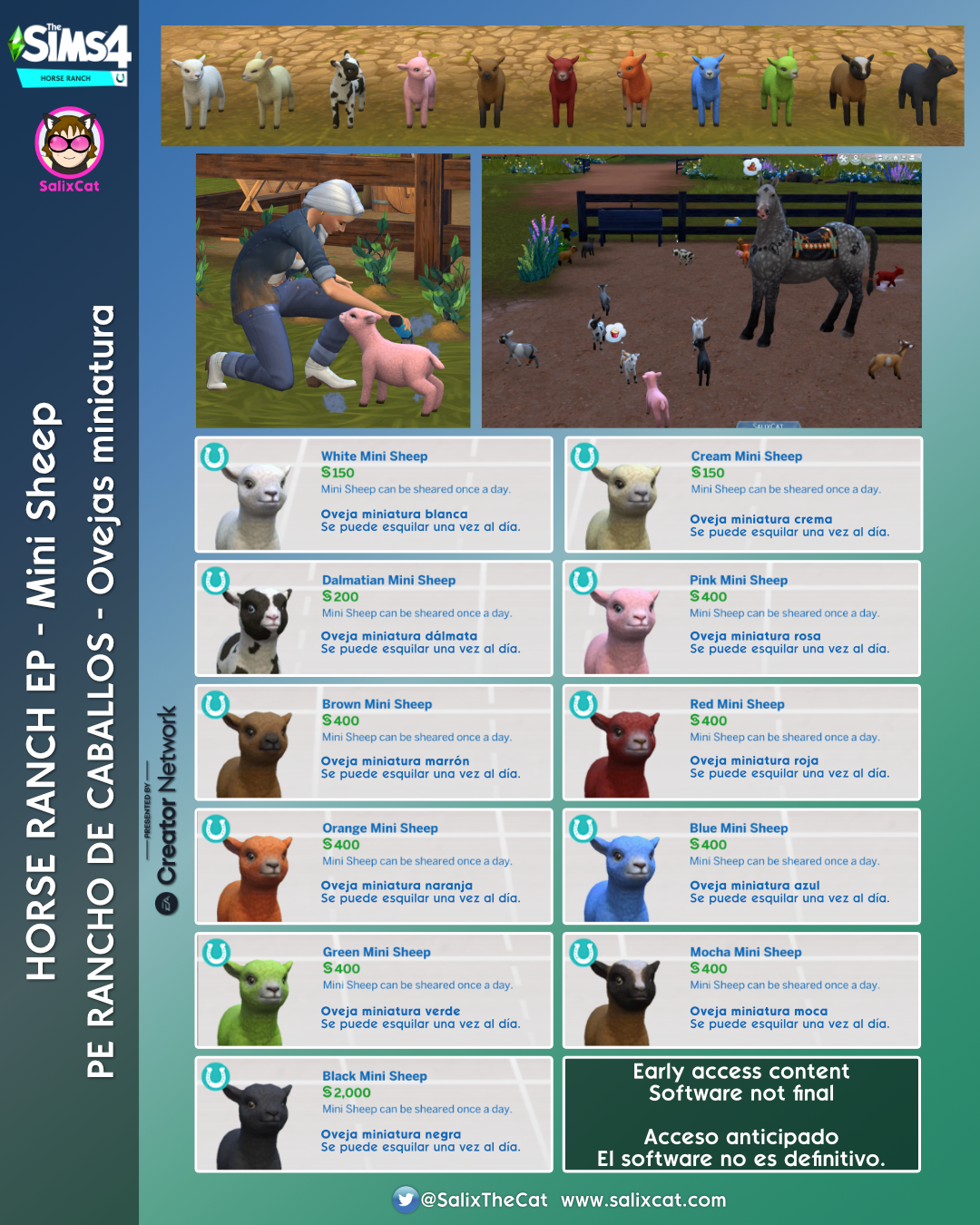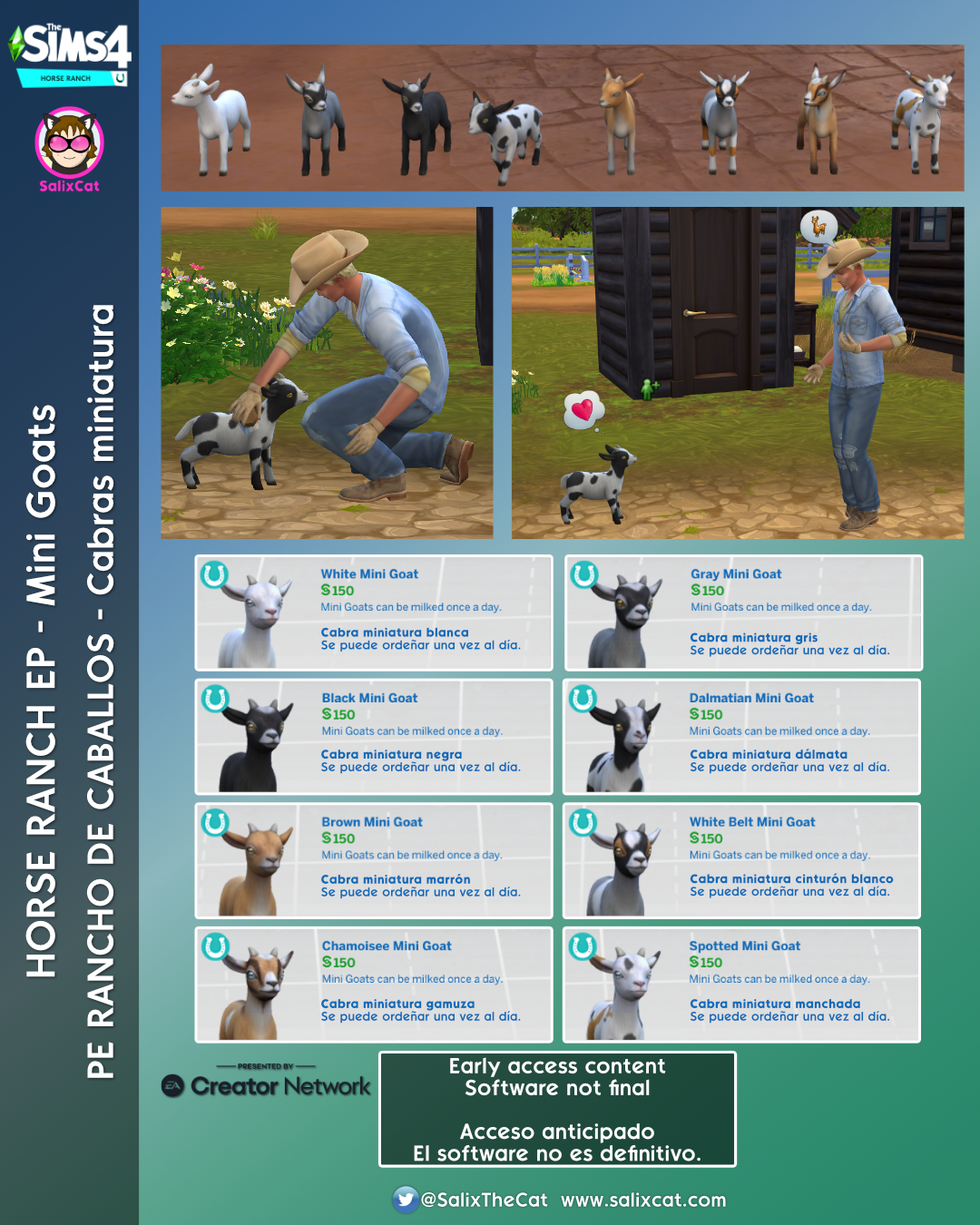 ---
Thanks to EA for inviting me to have early access to The Sims 4™ Horse Ranch Expansion Pack.
Disclosure: This is early access content. Software not final.
If you have questions or comments you can find me on Twitter @SalixTheCat or on Answers HQ forums in Spanish and in English.