The Summer Paradise Sim Festival starts the 12th of August 2021 and has a duration of 52 days.
With the third edition of Sim Festival, Nalani Mahi'ai, one of the NPCs from The Sims 4: Island Living makes a warm entrance to The Sims Mobile! And she's bringing a brand-new Designer Home to the game along with sunny items, colorful outfits, accessories, and the very first unisex tattoo for your Sims.
Here you can find a table with the complete list of free and premium rewards (in English and Spanish) and an infographic that shows all the items you can win in the Festival.
Scroll down, tap on the images to enlarge.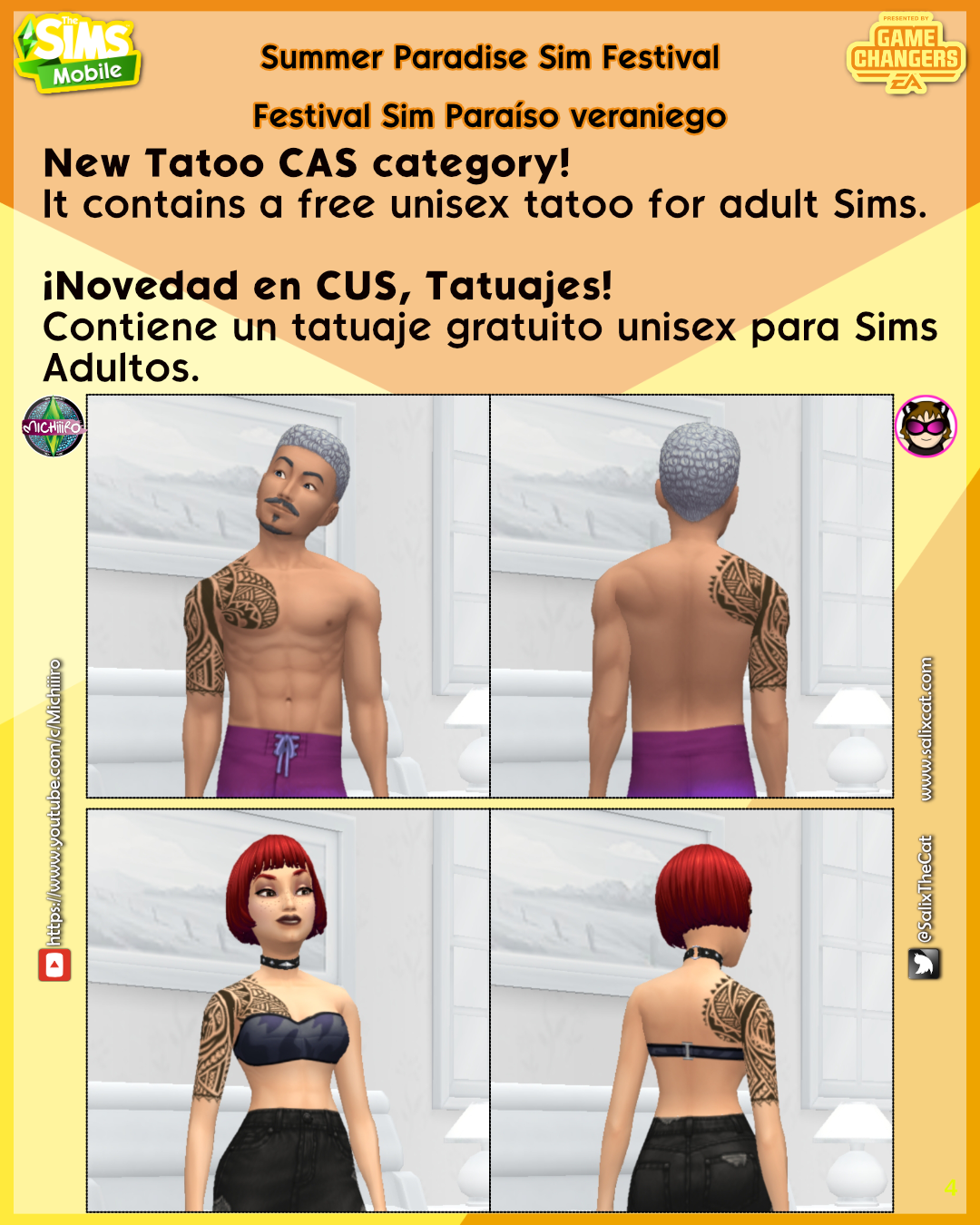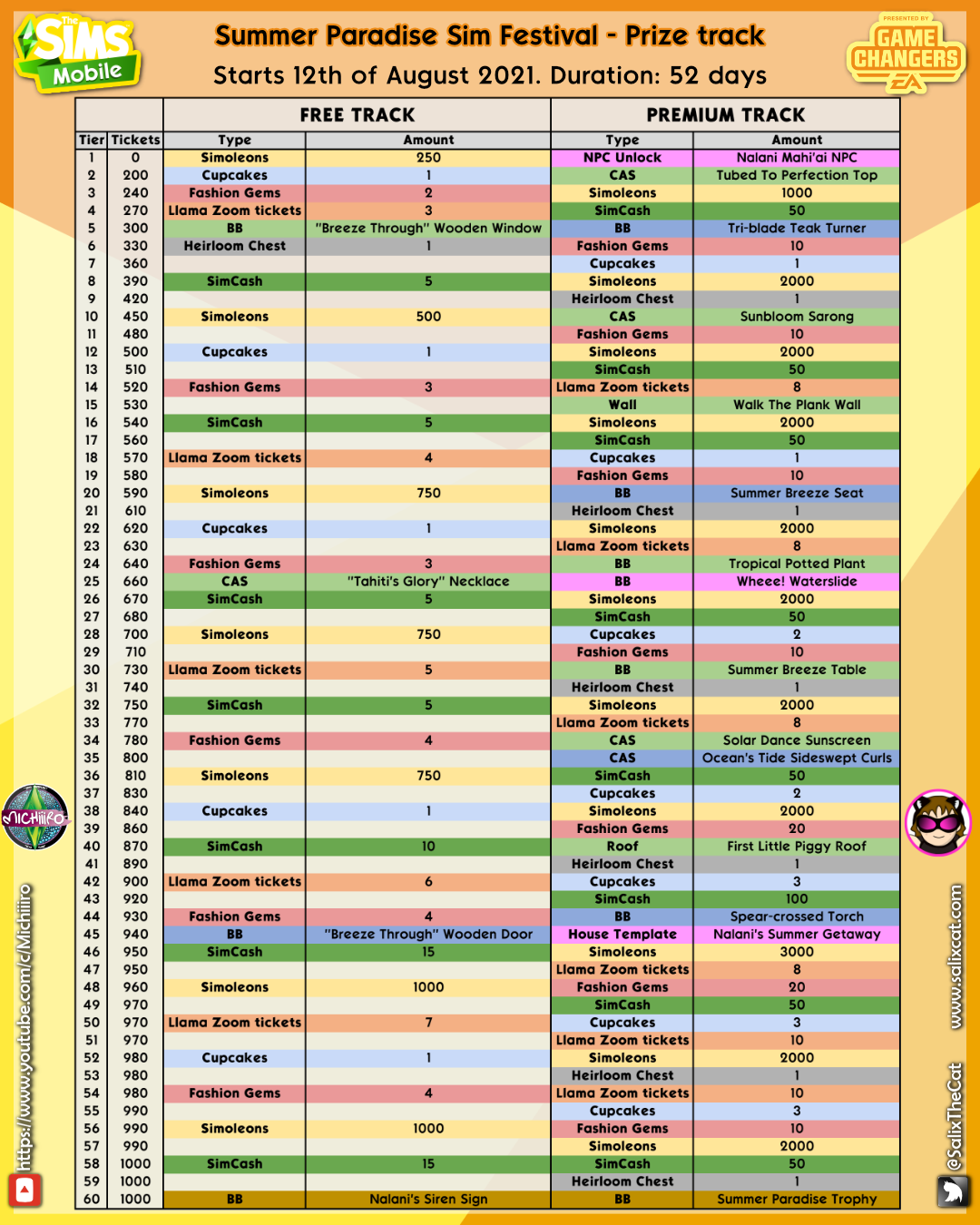 ---
Thanks to EA Game Changers and Firemonkeys for providing early access to this content. 
If you have questions or comments you can find me on Twitter @SalixTheCat or on Answers HQ forums in Spanish and in English.
Don't forget to visit Michiiiro's YouTube channel.