Unknown mystical energy has appeared in Briny Heights! The arrival strangely coincides with Grace Anansi's return! Prepare to experience magic in Sim Festival Season Nine – Enchanting Autumn. Get on Grace's good side, complete tasks daily, and progress through the Sim Festival to win charming rewards. Reach Tier 50 with the Sim Festival Premium Pass to unlock Anansi's Ageless Abode. Don't let the natural allure and sunlit rooms misguide you; those who ventured into the home babbled about ancient items, spell books, and a peculiar window only visible outside the house.
The Enchanting Autumn Sim Festival is scheduled to start 26th of September, 2022, 3:30 a.m. UTC.
Duration: 60days.
Tap on the images to enlarge: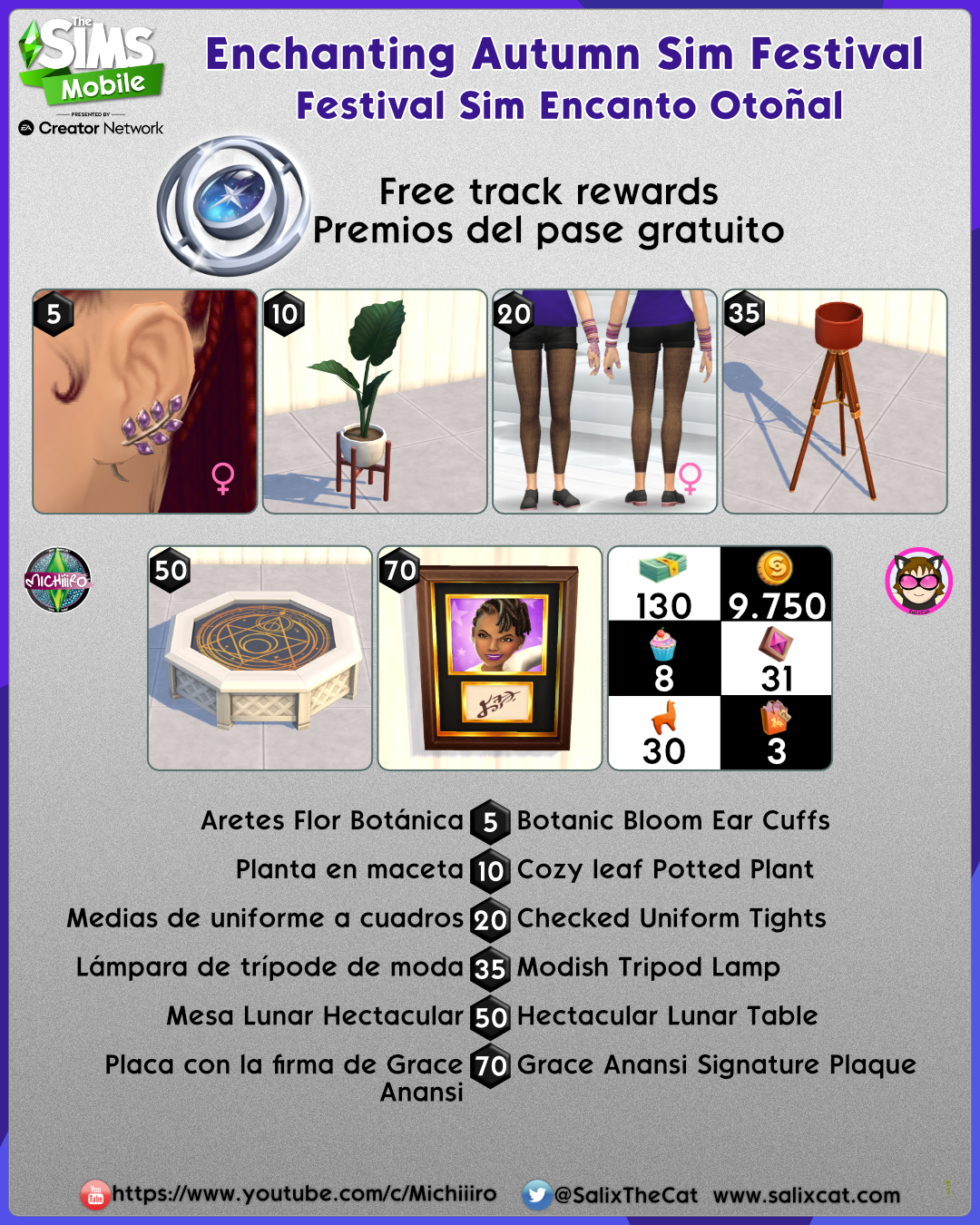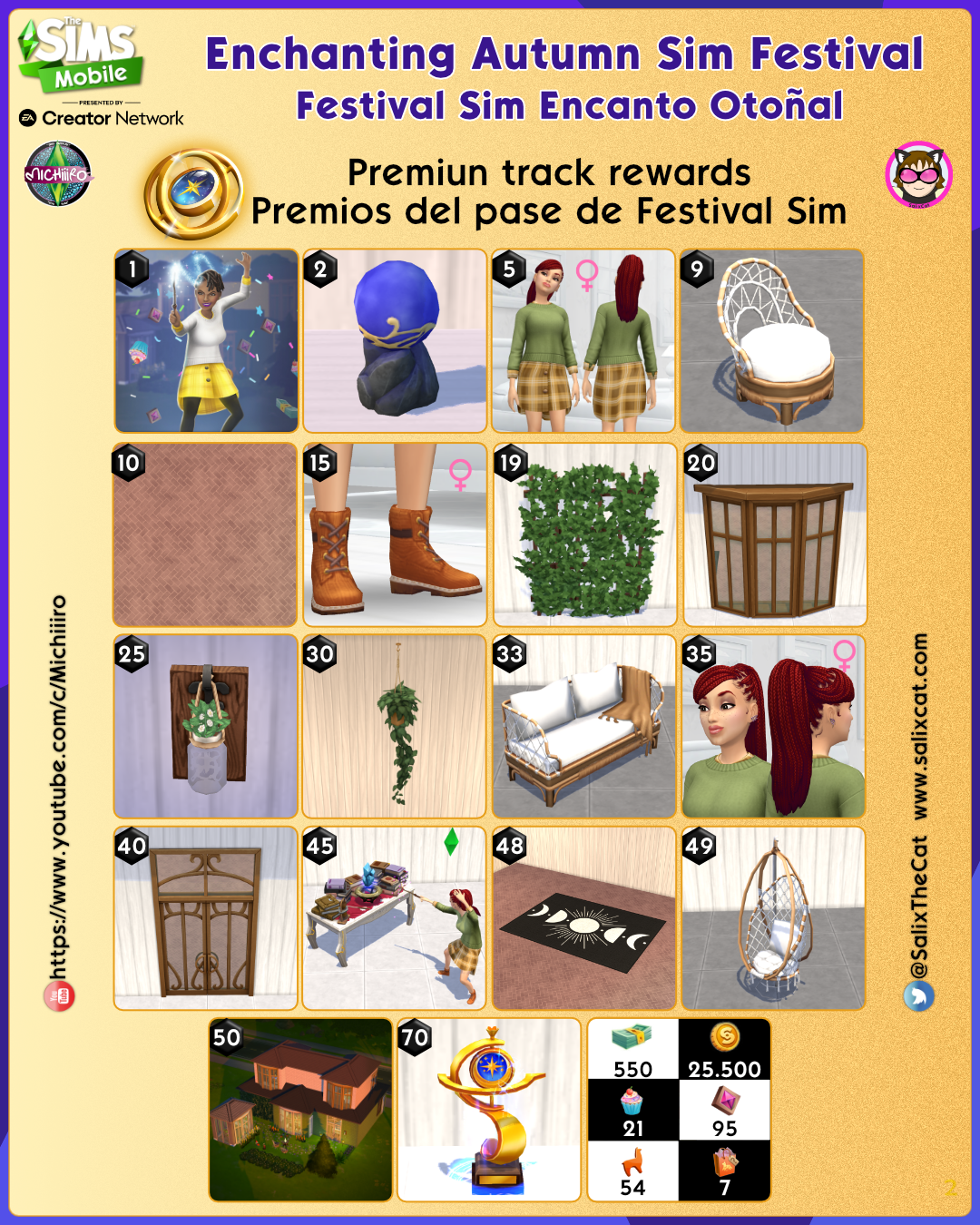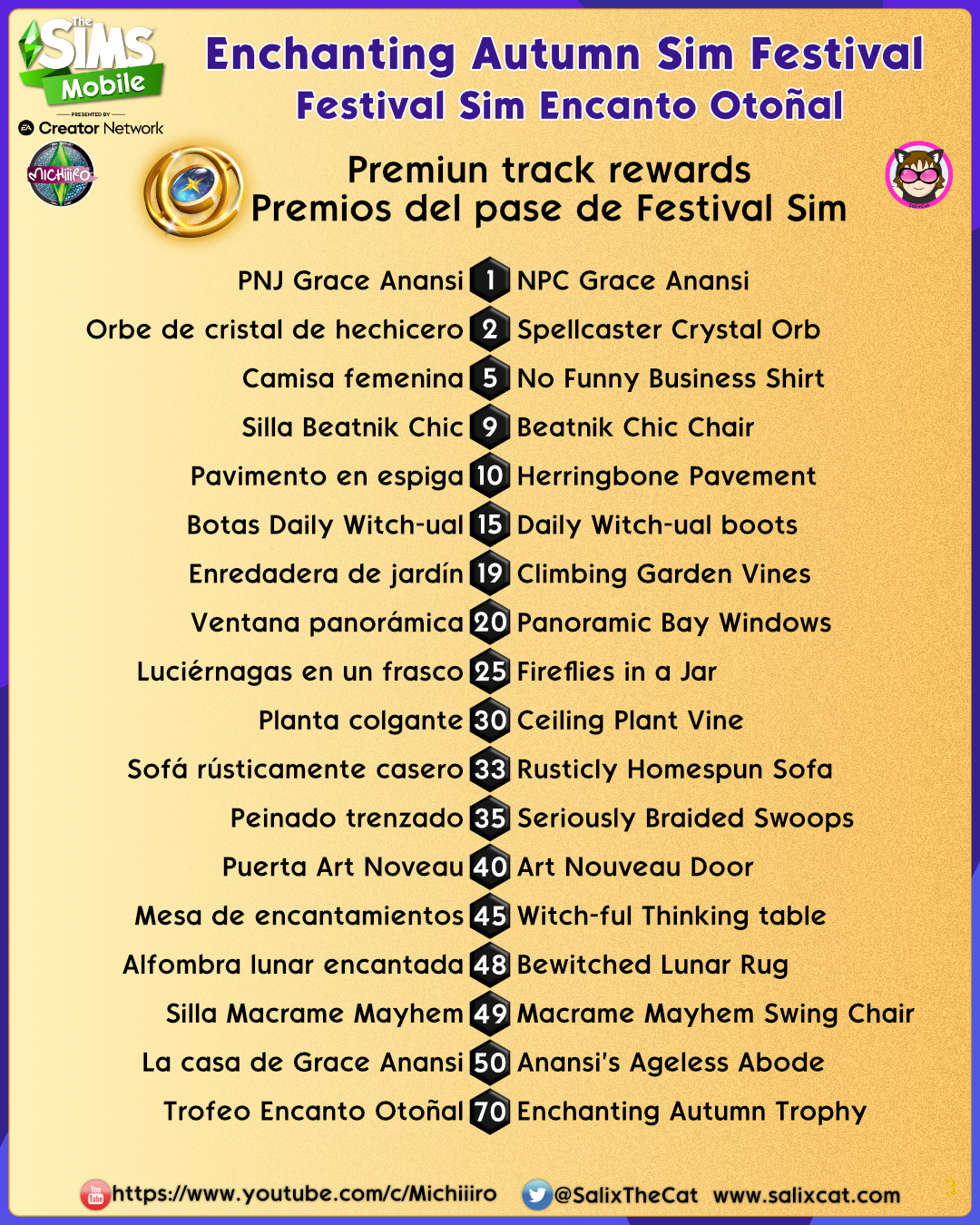 ---
Thanks to EA Creator Network and Firemonkeys for providing early access to this content.
If you have questions or comments you can find me on Twitter @SalixTheCat or on Answers HQ forums in Spanish and in English.