The Sims 4™ Horse Ranch EP includes the following new traits and aspirations:
Tap on the images to enlarge.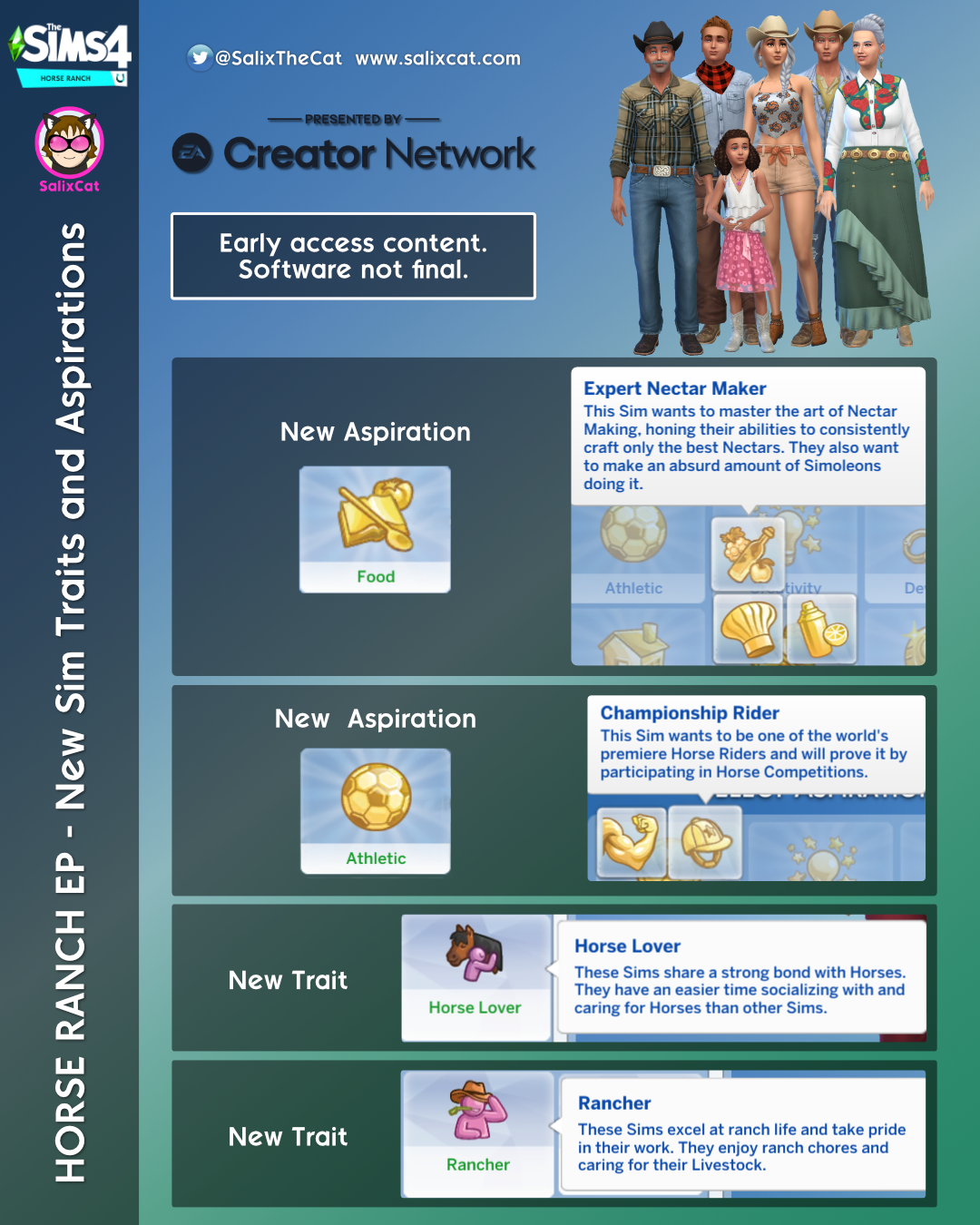 Screenshots in Spanish thanks to Alex @henalexandrre
---
Thanks to EA for inviting me to have early access to The Sims 4™ Horse Ranch Expansion Pack.
Disclosure: This is early access content. Software not final.
If you have questions or comments you can find me on Twitter @SalixTheCat or on Answers HQ forums in Spanish and in English.