The Sims FreePlay and LEGO® DOTS are partnering together in an exclusive update. LEGO® DOTS will take over SimTown with a limited time 'LEGO® DOTS x The Sims' Live Event and free 'LEGO® DOTS' pack from 14 June – 24 July 2022. 
Update release on app stores: Monday 13th of June, 2022. Time: 10:30 p.m. UTC.
Please notice time and date can be subject to change.
For more information about this update please read EA's official blog notes.
Tap on the images to enlarge: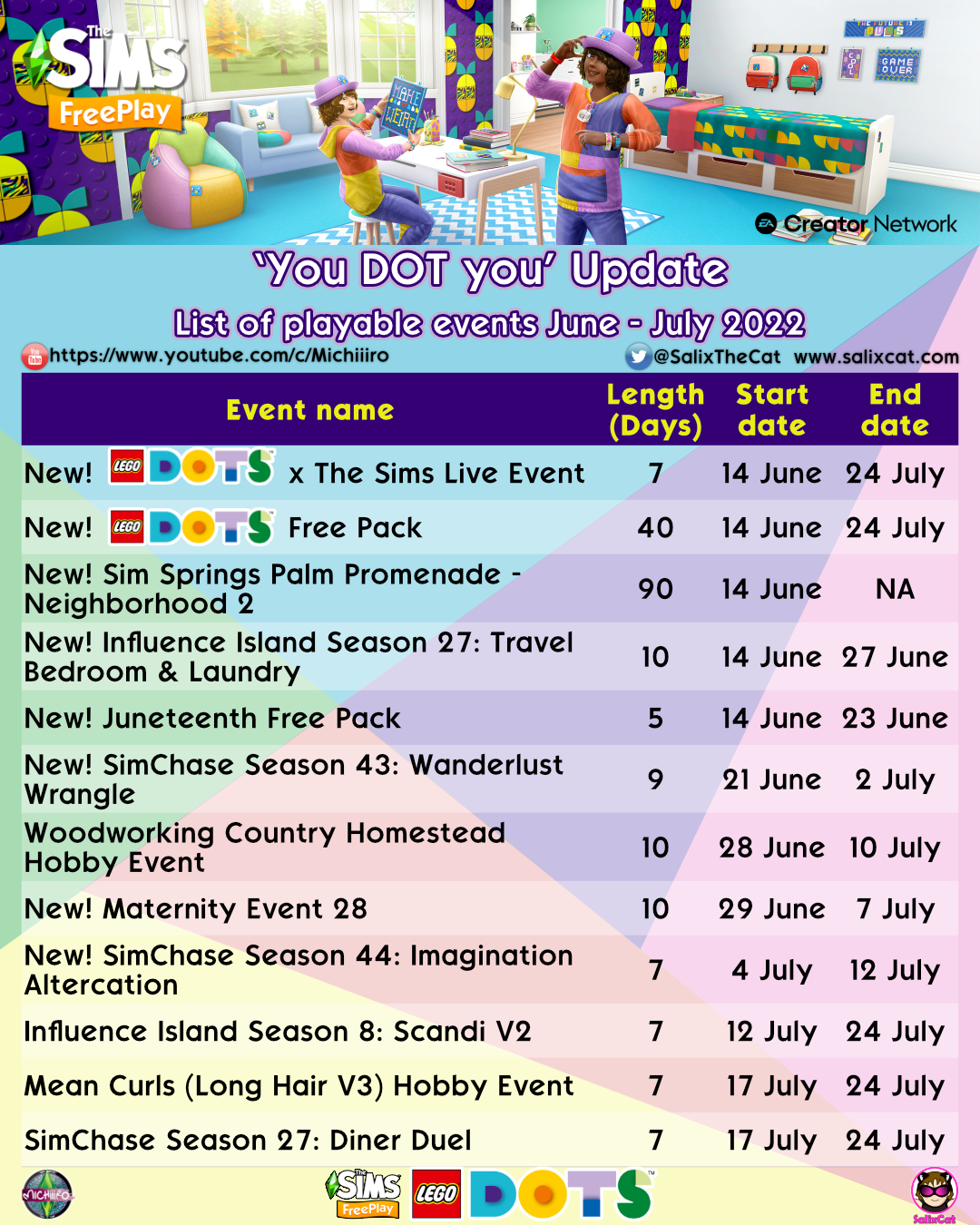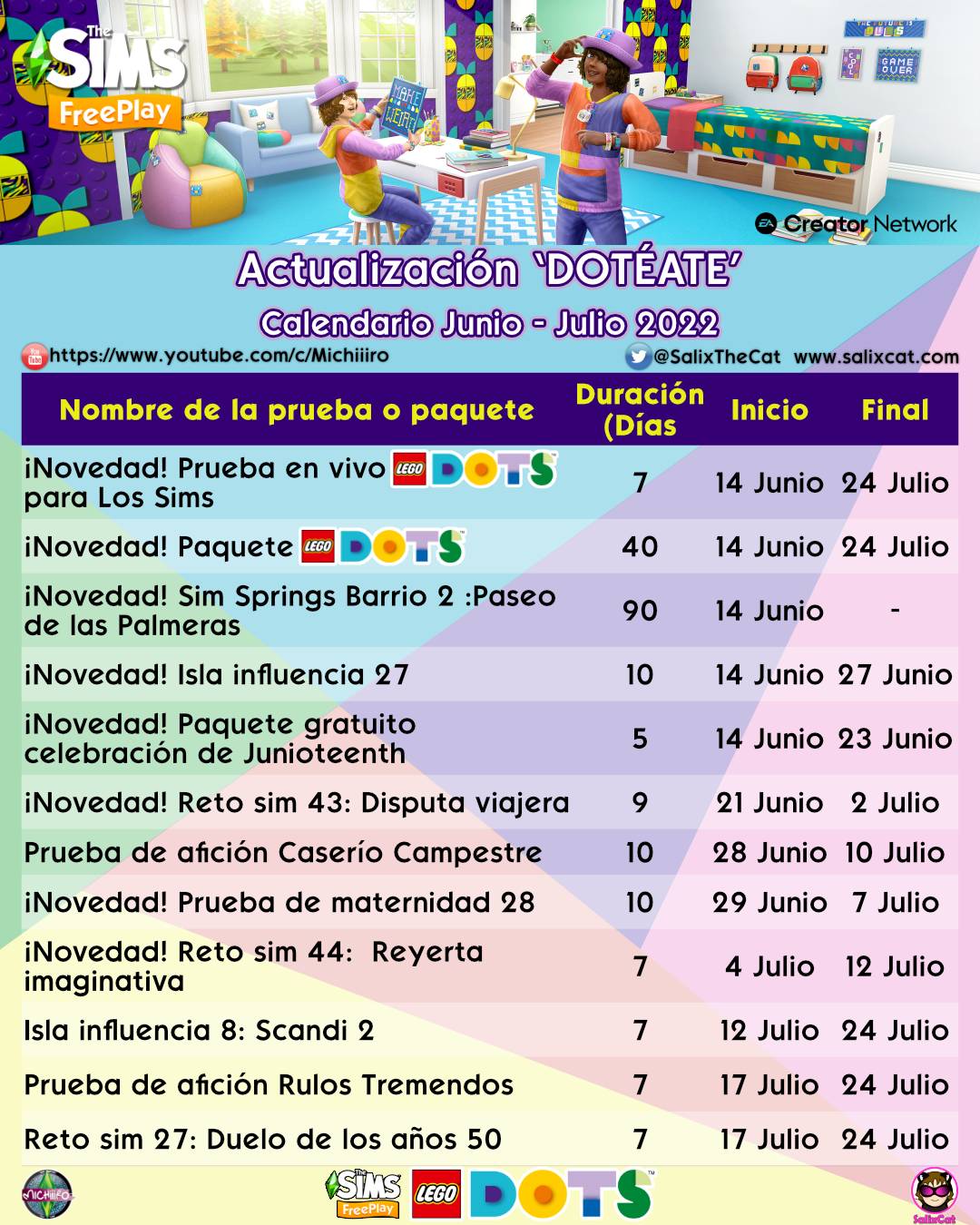 ---
Thanks to EA Creator Network and Firemonkeys for Beta early access. 
You can find more information in Spanish about The Sims Freeplay on Michiiiro's YouTube channel.