The Sims FreePlay and LEGO® DOTS are partnering together in an exclusive update. LEGO® DOTS will take over SimTown with a limited time 'LEGO® DOTS x The Sims' Live Event and free 'LEGO® DOTS' pack from 14 June – 24 July 2022. 
Simmers can play with their Sims through a series of fun tasks throughout the event, crafting resources to create jewelry, candles and pottery. As you progress, you'll unlock a huge range of official DOTS items, inspired clothing, and DIY home décor full of bold colors, shapes and special patterns.
This 'LEGO® DOTS x The Sims' Live Event will run from the start of the update (14 June) to the end of the update (24 July) and can be started anytime between these dates.

Players from level 7 will be able to play this live event (its usually from Player Level 12).

The duration of the event has also been reduced to 7 days (usually 10 days) to make sure everyone has a chance at unlocking all the exclusive LEGO® DOTS inspired prizes. 

This event will not return in the future due to partnership agreement.
Here is the list of rewards from the 'LEGO® DOTS x The Sims' Live Event:
1. LEGO® DOTS Inspired Floors – gold 

2. LEGO® DOTS Message Boards

3. Patched comfort (bean bag)

4. Cozy Couch (2-seat Sofa)

5. Bags 'n' Tags (wall hanging backpacks)

6. LEGO® DOTS Bracelet Display

7. Shelves and Memories (hanging shelves)

8. DOT Your Style! (preteen outfit and hat)

9. Style your Study! (books & study desk)

GRAND PRIZE: 'You DOT You' Grand Prize House Lot

Includes single bed, 

LEGO® DOTS 'Into the Deep' Wallpaper

LEGO® DOTS Pineapple Wallpaper

Blue LEGO® DOTS Inspired carpet
On these infographics you will find the amount of resources required for unlocking each reward and a preview of the items.
Tap on the images to enlarge: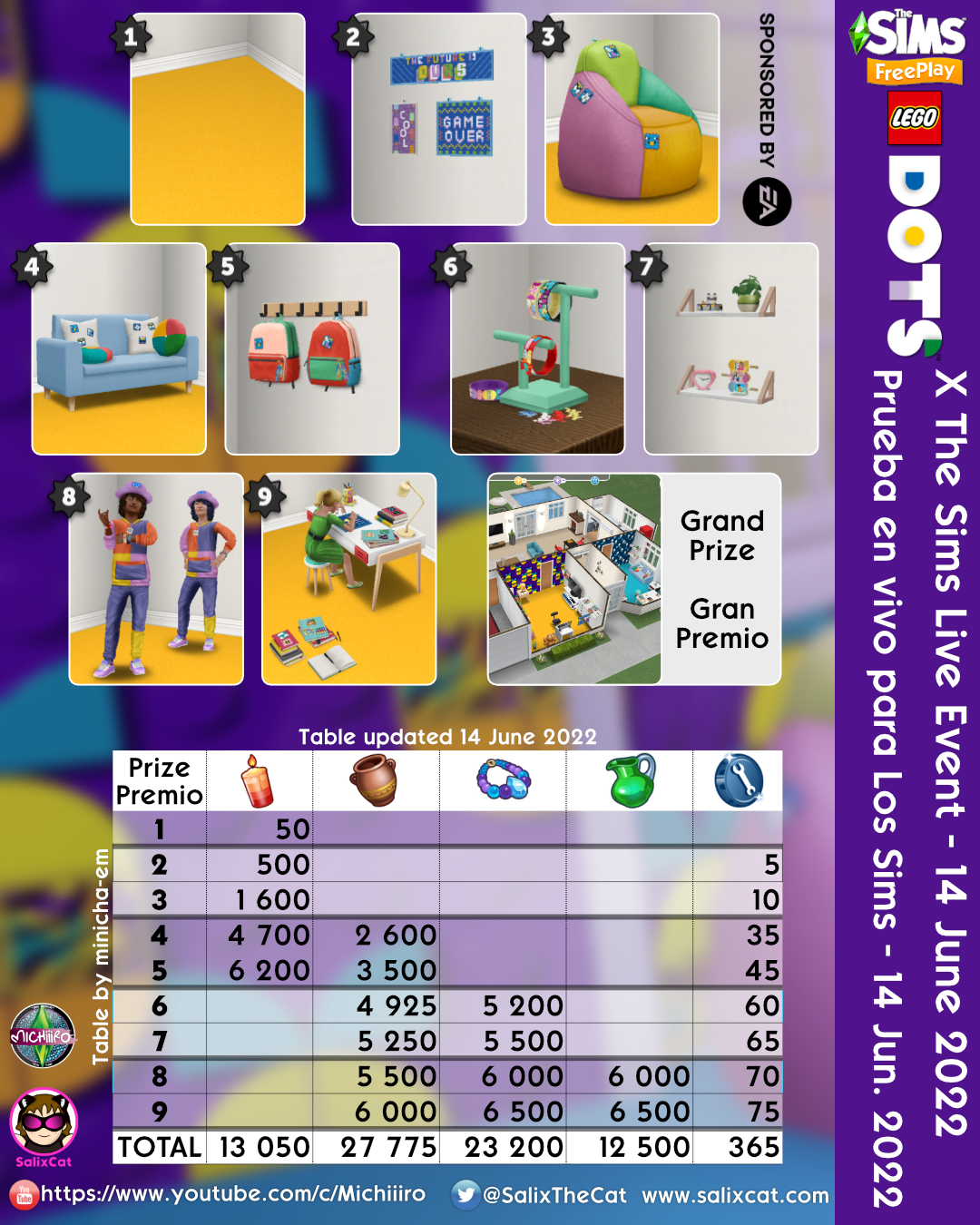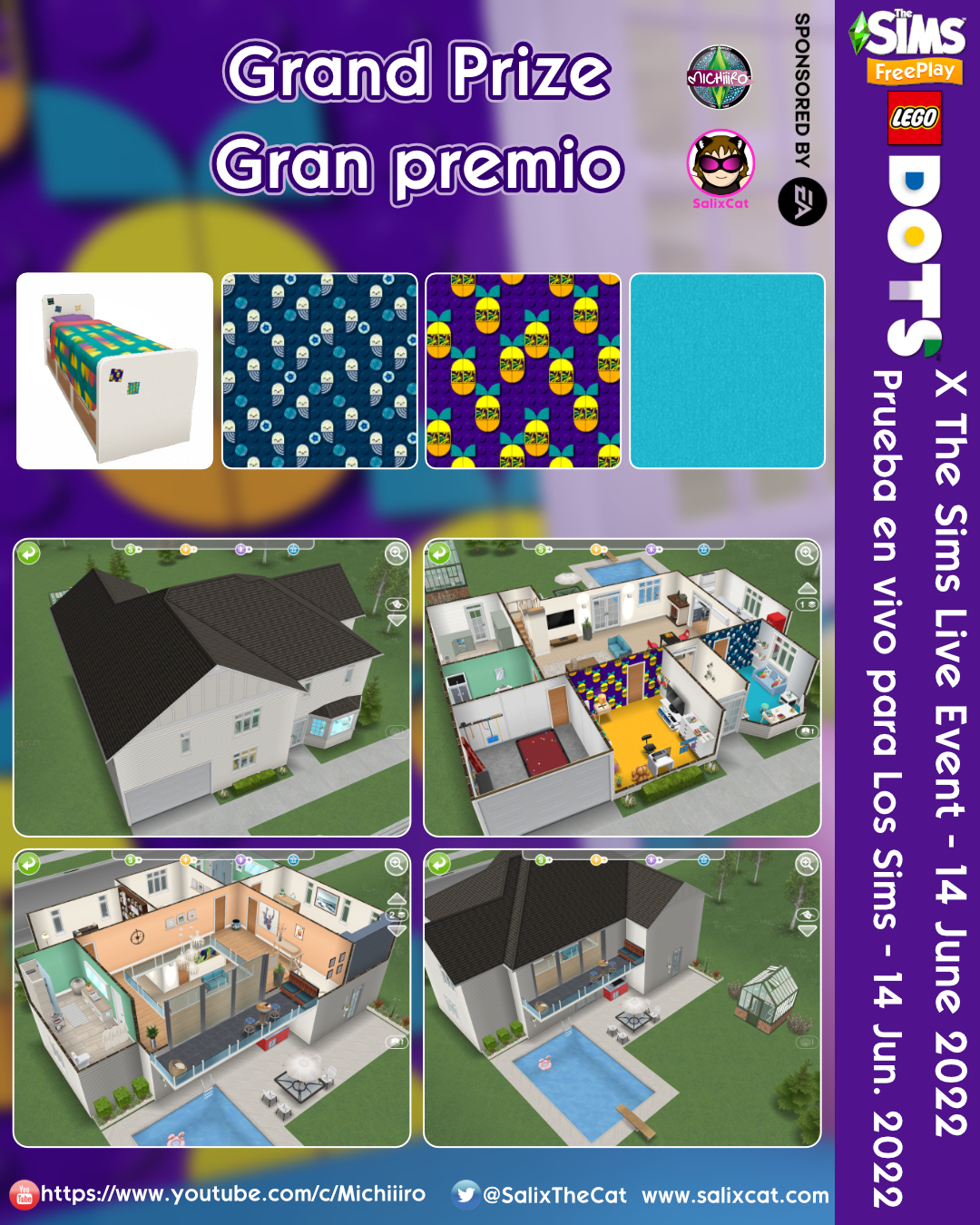 ---
Thanks to EA Creator Network and Firemonkeys for providing Beta early access. 
You can find more information in Spanish about The Sims Freeplay on Michiiiro's YouTube channel.