The Sims FreePlay and LEGO® DOTS are partnering together in an exclusive update. LEGO® DOTS will take over SimTown with a limited time 'LEGO® DOTS x The Sims' Live Event and free 'LEGO® DOTS' pack from 13 June – 24 July 2022. 
Simmers can play with their Sims through a series of fun tasks throughout the event, crafting resources to create jewelry, candles and pottery. As you progress, you'll unlock a huge range of official DOTS items, inspired clothing, and DIY home décor full of bold colors, shapes and special patterns.
Overview of the challenge
The Sims FreePlay LEGO® DOTS Room Design Challenge will run from 20 to 26 June, 2022.
This challenge is just for fun! Show how you would mix 'n' match LEGO® DOTS inspired items in a complete room design, styled with your favorite theme or aesthetic of your choice! Use their imagination to "think outside the DOTS".
How to join the challenge

– Pick your favorite LEGO® DOTS item (or use as many as you like!) that you'll center your style around.
– Pick one room location, for example Living room, basement, loft attic, bedroom, playroom, grown-up adult space.
– Pick any aesthetic that you love, for example everything in one color, pink, minimalist Scandi, bold maximalist, coastal etc.
– Use the in-game screenshot tool to capture your hard work! 
– Post your reveal on Twitter and/or Instagram during the dates 20 – 26 June, 2022 and tag your photo @TheSimsFreePlay with #TSFPxLEGODOTS #YouDOTYou.

Download The Sims FreePlay for free on iOS and Android.
Remember to jump into the game anytime between 13th of June and 24th of July, 2022 to play the LEGO® DOTS x The Sims live event and download the free pack. 
You can find more information about this update on EA's official blog notes.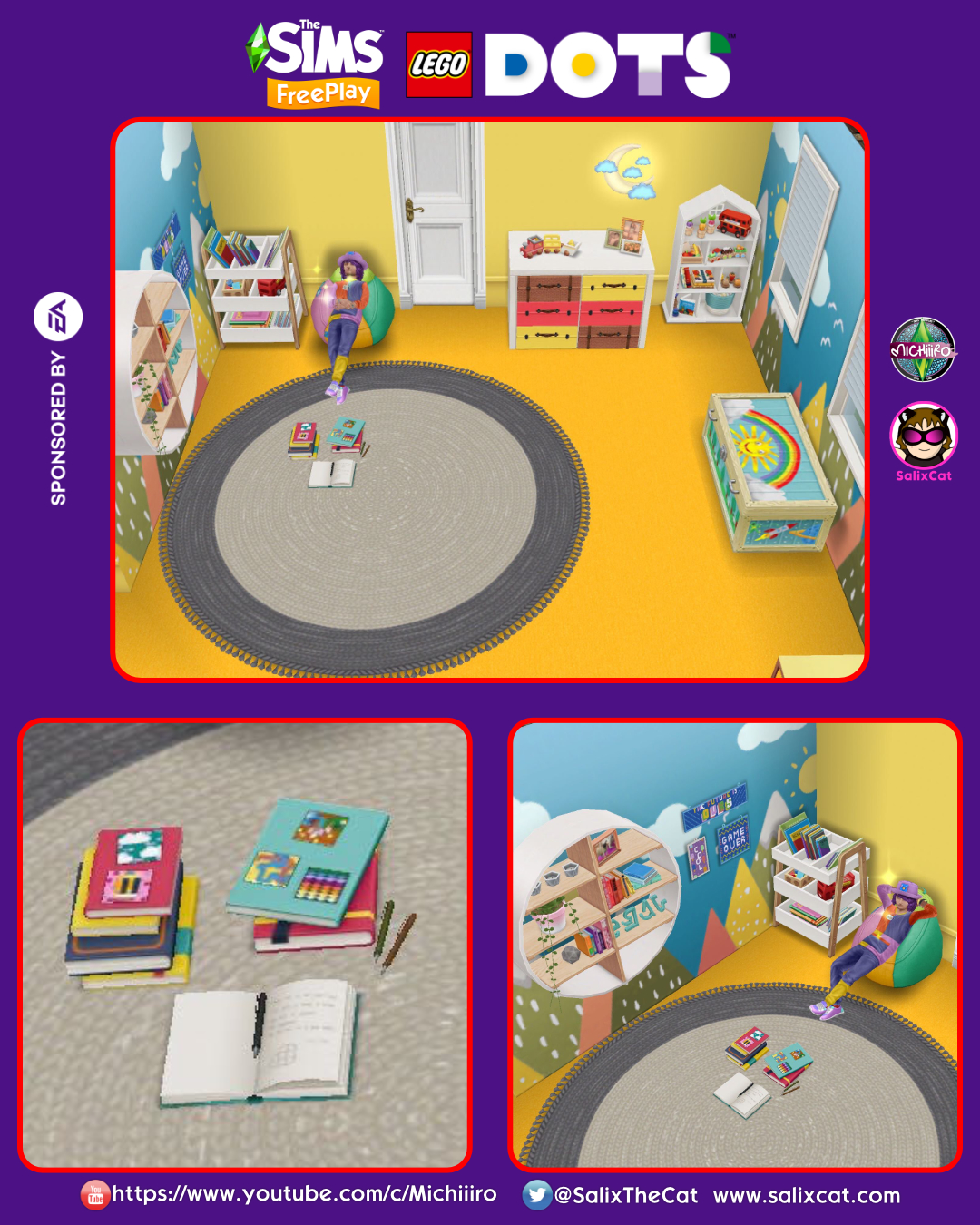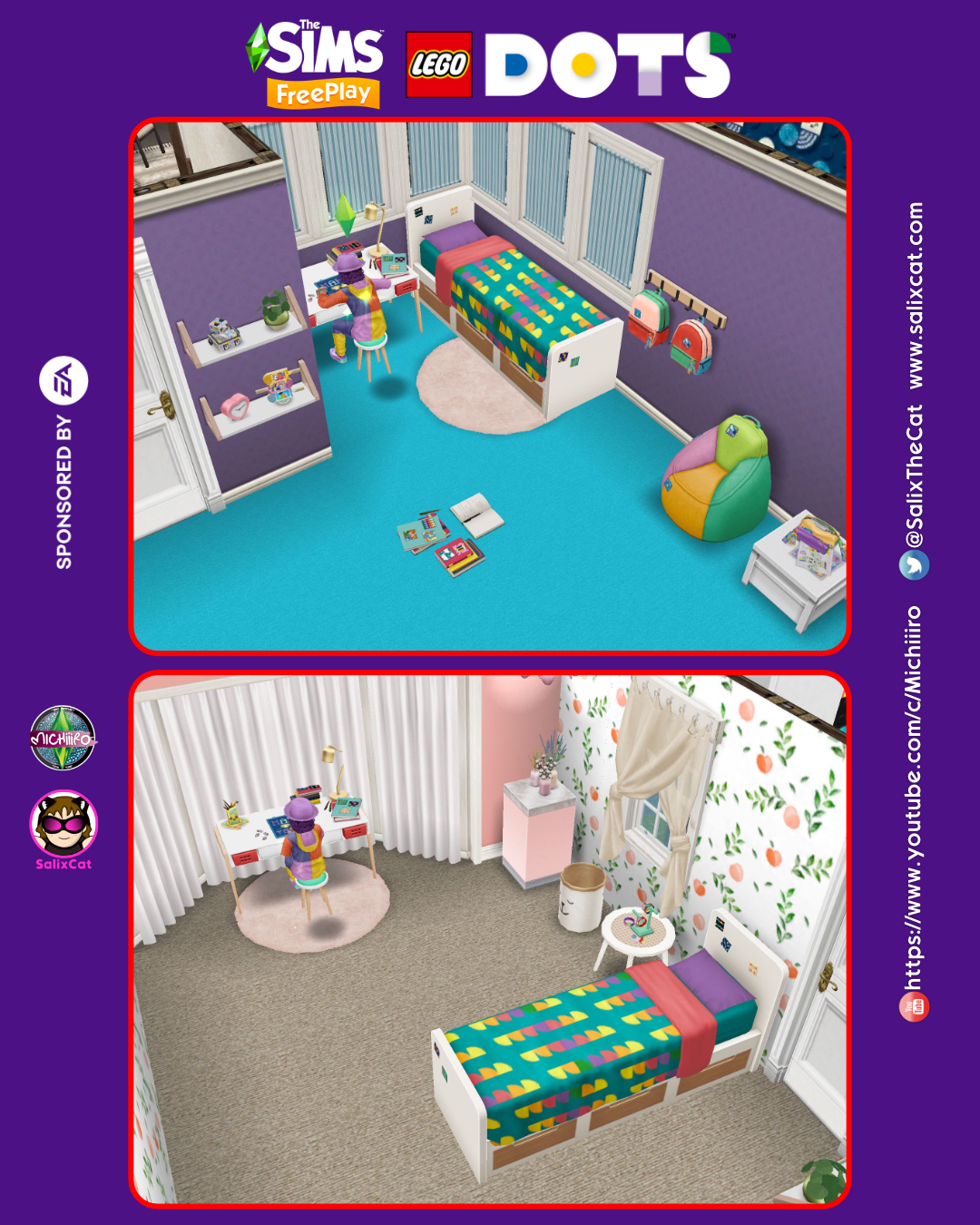 ---
Thanks to EA Creator Network and Firemonkeys for Beta early access. 
You can find more information in Spanish about The Sims Freeplay on Michiiiro's YouTube channel.