Starting 1st of June, complete the Produce Market Live Event rerun to unlock new supermarket decor items. Collect enough arts and crafts resources from work stations (found in the event tab of the Home Store) to unlock all the items in this event.  If you complete the event within the 10 day time limit, you'll unlock the Produce Market grand prize house lot!
Your Sims will no longer have to socially distance themselves from the grocer and can now strive to sell or purchase only the purest, ethical and sustainable produced foods and shopping items! The grand prize house lot is complete with produce display stands, supermarket wallpaper and flooring, automatic sliding doors, bread displays, spice racks, bread baskets and shopping bags, plus a register and counter island!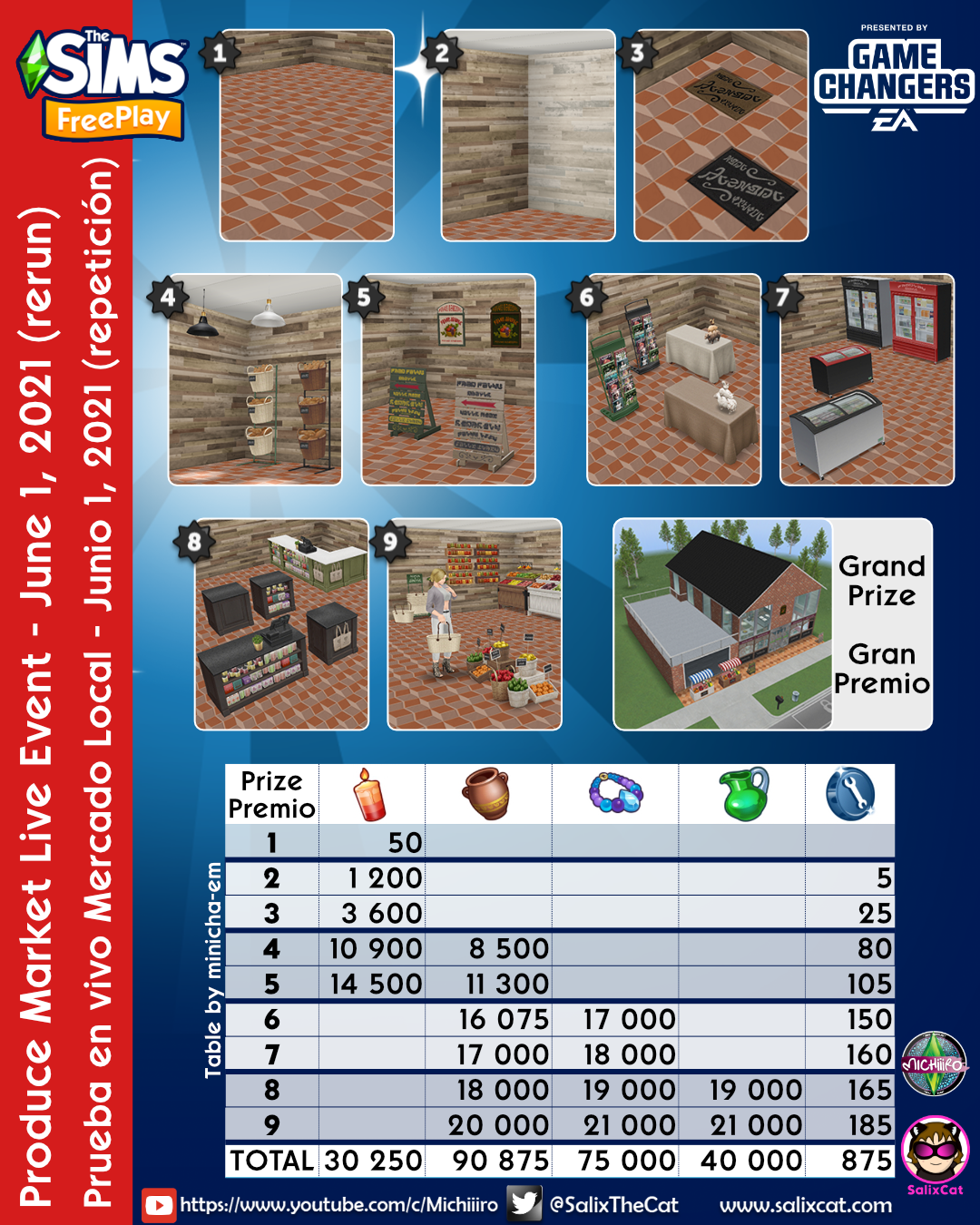 ---
Thanks to EA Game Changers and Firemonkeys for Beta early access. 
You can find more information in Spanish about The Sims Freeplay on Michiiiro's YouTube channel.