Starting 12 May, the 'Palm Perfection' live event begins! Unlock a Palm Springs-inspired retro residence grand prize house lot, complete with outdoor pool and vintage Cadillac car for your Sims to take for a spin! Located on a desert oasis lot, the Southern California signature style building is transformed into an open plan bungalow perfect for a summer vacay! The home away from home is filled with bright decor with palm leaves and tropical flowers everywhere. Milestone prizes include floral outfits for male and female adult Sims, pink and green sofas, giant jungle artwork and of course, neon lighting, so your Sims will truly feel as if they're on vacation somewhere tropical.
The aim of this event is to collect enough resources from the Arts and Crafts Stations (found in the 'Event' tab of the Home Store or your inventory) to unlock all the items in this event but be quick – this event is only live for 10 days.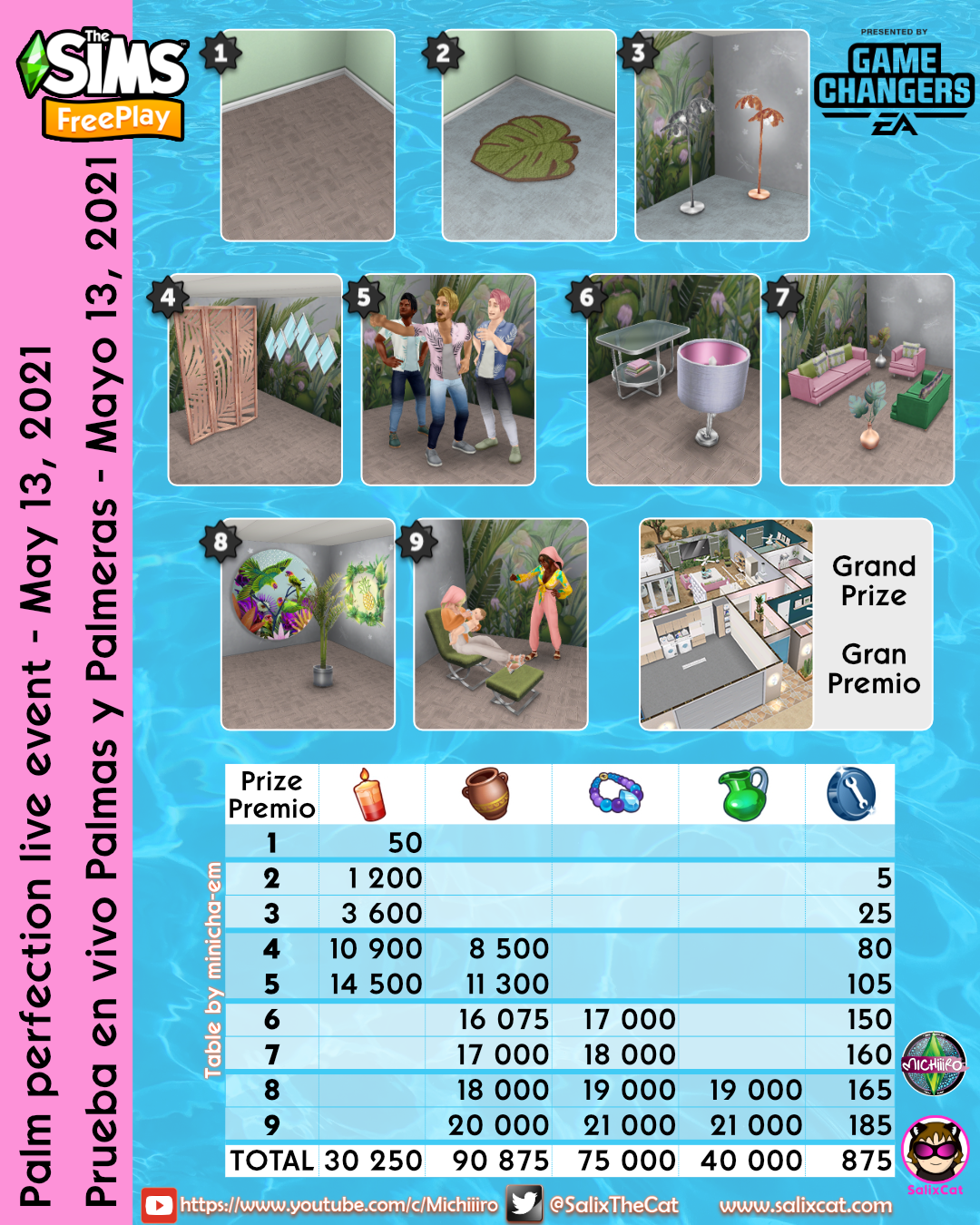 ---
Thanks to EA Game Changers and Firemonkeys for Beta early access. 
You can find more information in Spanish about The Sims Freeplay on Michiiiro's YouTube channel.