The Celebrity Life Update should be available on app stores the 19th of April 2021, 11:00 p.m. UTC.
Please note that date and time can be subject to change.
Here you can find an overview of playable events and packs, both in English and Spanish.
Tap on the images to enlarge: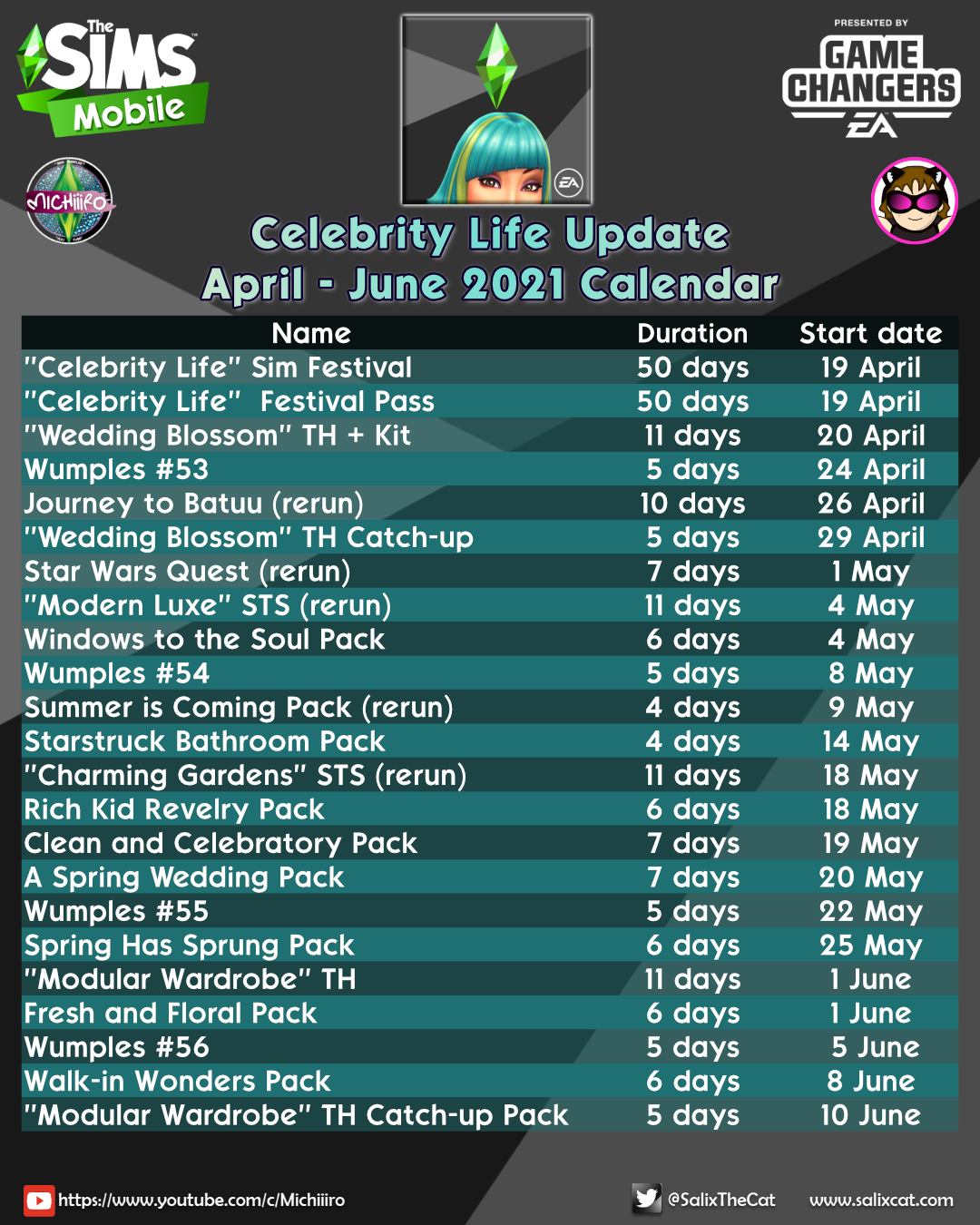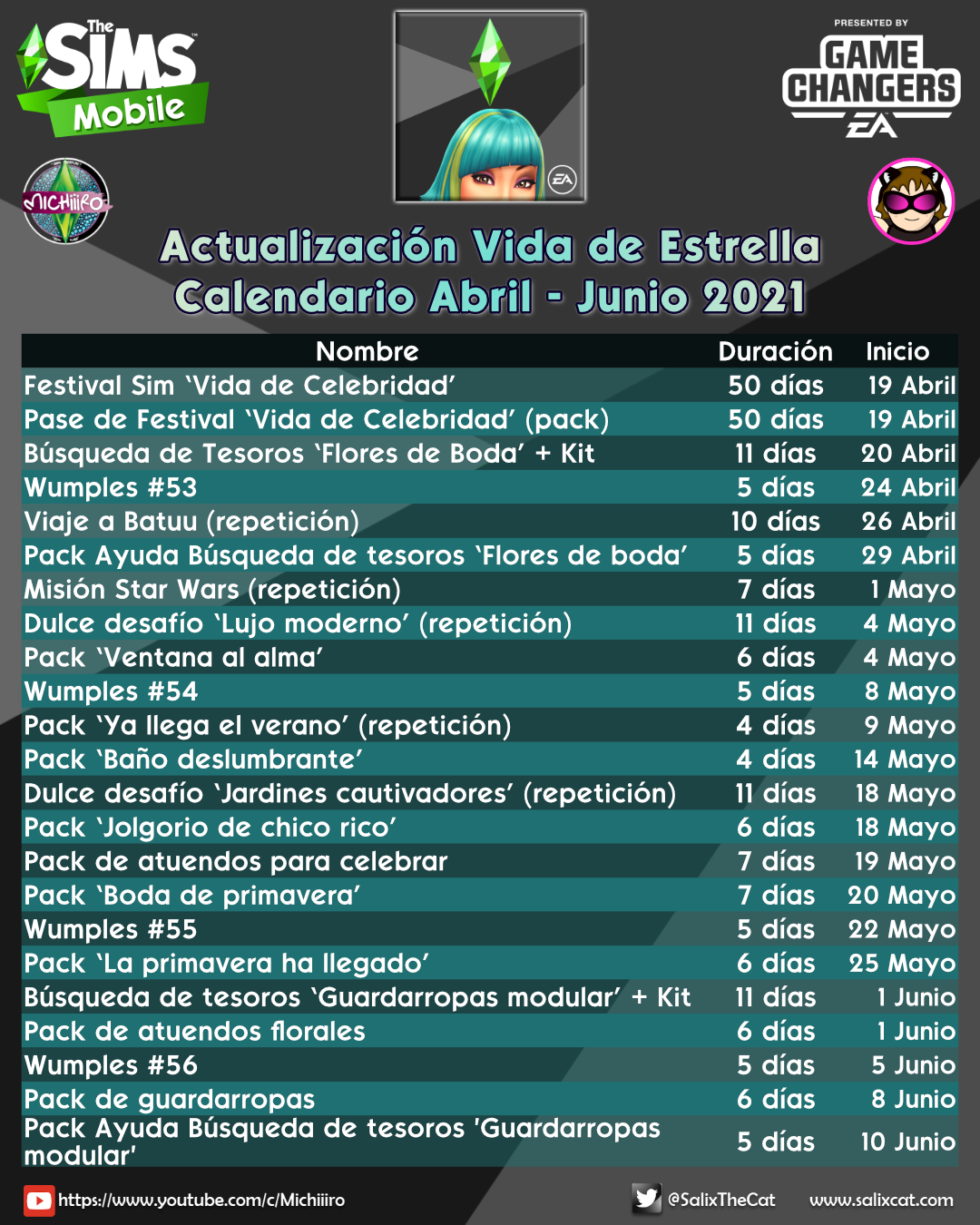 Thanks to EA Game Changers and Firemonkeys for providing early access to this content. 
If you have questions or comments you can find me on Twitter @SalixTheCat or on Answers HQ forums in Spanish and in English.
You can find and introductory video on Michiiiro's YouTube channel.