The Sims FreePlay and LEGO® DOTS are partnering together in an exclusive update. LEGO® DOTS will take over SimTown with a limited time 'LEGO® DOTS x The Sims' Live Event and free 'LEGO® DOTS' pack from 14 June – 24 July 2022. 
Head to the online store to claim your free LEGO® DOTS pack and be sure to complete the 'LEGO® DOTS x The Sims' Live Event to collect all the LEGO® DOTS amazing items.
This free pack is available from the start of the update (14 June) to the end of the update (24 July)  and can be redeemed anytime between these dates.

Head to the Online Store to redeem the pack.

All items will be available in player's inventory.

This pack will not return in the future due to partnership agreement.
Item names:
LEGO® DOTS Inspired Drawing Set 

LEGO® DOTS Inspired Floors (Pink & Magenta)

LEGO® DOTS 'Candy' wallpaper

LEGO® DOTS 'Gamer' wallpaper
You can download The Sims FreePlay for free on iOS and Android.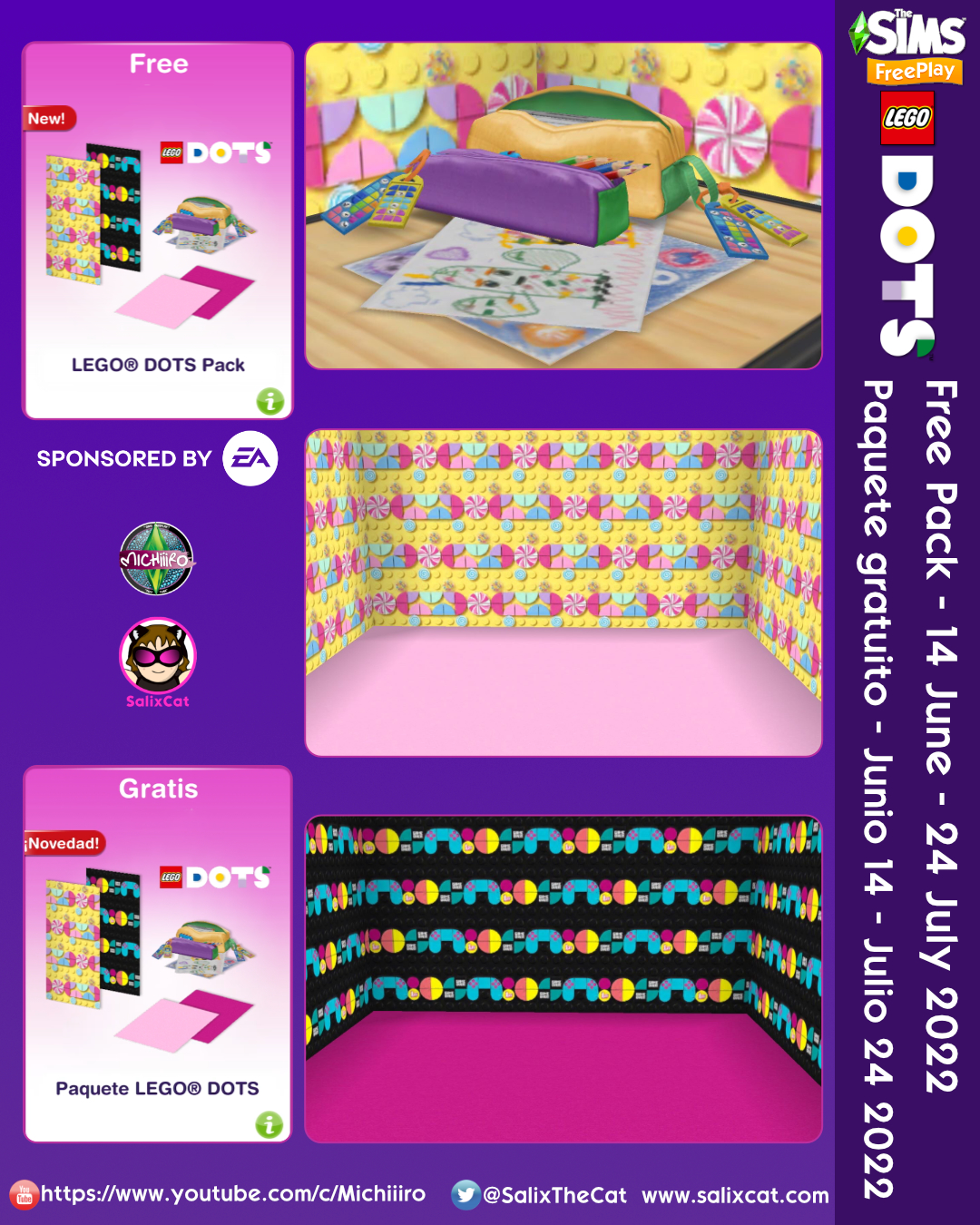 ---
Thanks to EA Creator Network and Firemonkeys for Beta early access. 
You can find more information in Spanish about The Sims Freeplay on Michiiiro's YouTube channel.