Update release on app stores: Tuesday 24th of January, 2023. Time: 9:30 p.m. UTC.
Please notice time and date can be subject to change.
Black History Month
In honour of Black History Month, The Sims FreePlay wants to celebrate representation and diversity. The developers have listened to the feedback from the community and have added a new face type and hair hobby event that features curly and textured hairstyles for adult Sims.
New Face Type
You may have noticed that the look of elder, adult, teen, and preteen Sims were updated in October. The Sims FreePlay team are continuing to bring more customization options to the game, so in this update, they are introducing a new face type for elder, adult, teen, and preteen Sims. To try it out, tap on your preferred Sim, then press Ultimate Makeover, and go to the Create a Sim menu. During this update, it will only cost 2 Lifestyle Points (LP) to change their DNA, so make sure to take advantage of this!
New Hair Hobby – Embrace the 'Fro!
This update will also bring a new hair hobby event called "Embrace the 'Fro!" that includes more culturally diverse hairstyles for both male and female Sims. To participate in the event, make sure you're at least level 16 and have built the "Promotions R Us" store in your SimTown. You'll have 7 days to unlock all 32 variants of the hairstyles.
The Sims 23rd Birthday
The Sims FreePlay team have been working hard all year round by adding dozens of player-suggested African American inspired customization options across multiple updates, to help continue diversifying the Sims in your SimTown. Keep an eye on The Sims Freeplay social channels during February to see behind the scenes of how they have brought your ideas to life!
It's The Sims' 23rd birthday and we're celebrating all month long! Join in on the fun by watching the "Behind The Sims" community stream on January 31st at 9:00 a.m. PST on YouTube and Twitch for a special surprise from The Sims FreePlay.
'Wedding Belles' Live Event
The Sims FreePlay are bringing back a fan-favourite event, the "Wedding Belles" Live Event. It's the perfect chance for your Sims to tie the knot in the ultimate wedding venue house location. You'll be able to style your entire bridal party with beautiful dresses, hairstyles, and more in a variety of designs and colours. Make sure your Sim's big day is perfect with additional items like flower decorations, tables, chandeliers, and a stunning wedding cake.
Architect Home Templates – EA Creator Round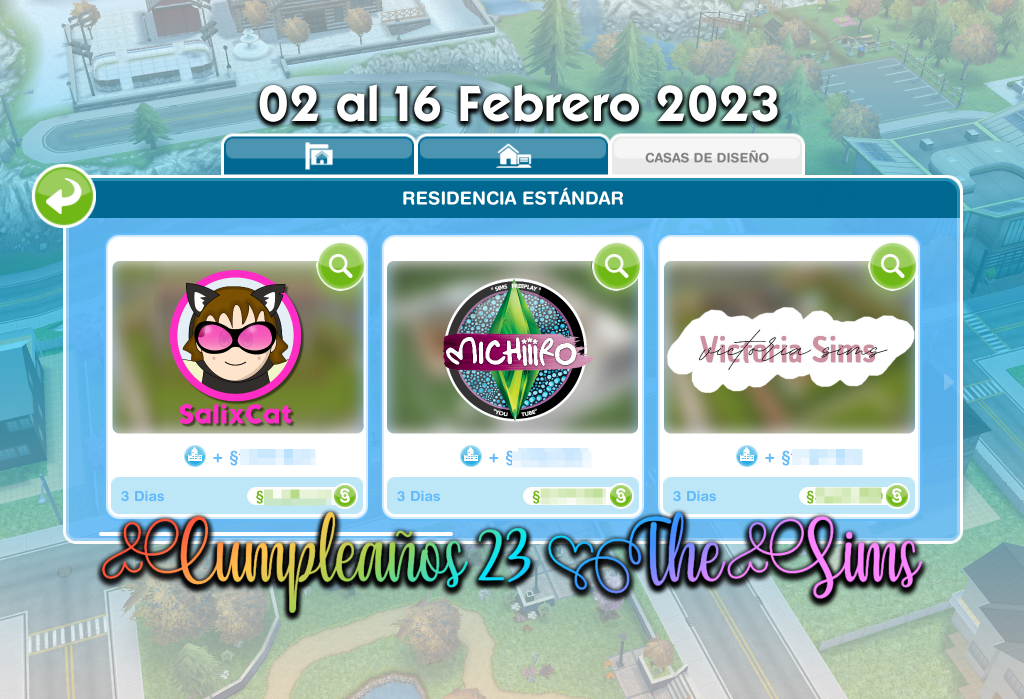 To add some extra fun to the birthday celebrations, we've got three new party house templates created by EA Creators VictoriaSimz, Michiiiro, and SalixCat. These templates are filled with iconic objects from The Sims FreePlay's archives and can be purchased from the Architect Homes tab for a limited time between February 2nd and 16th, 2023.
I am thrilled to share my latest creation with the The Sims Freeplay community 🤗💖
You can find more information about this update on EA's official blog notes.
All events start at 7:00 a.m. UTC. Tap on the images to enlarge: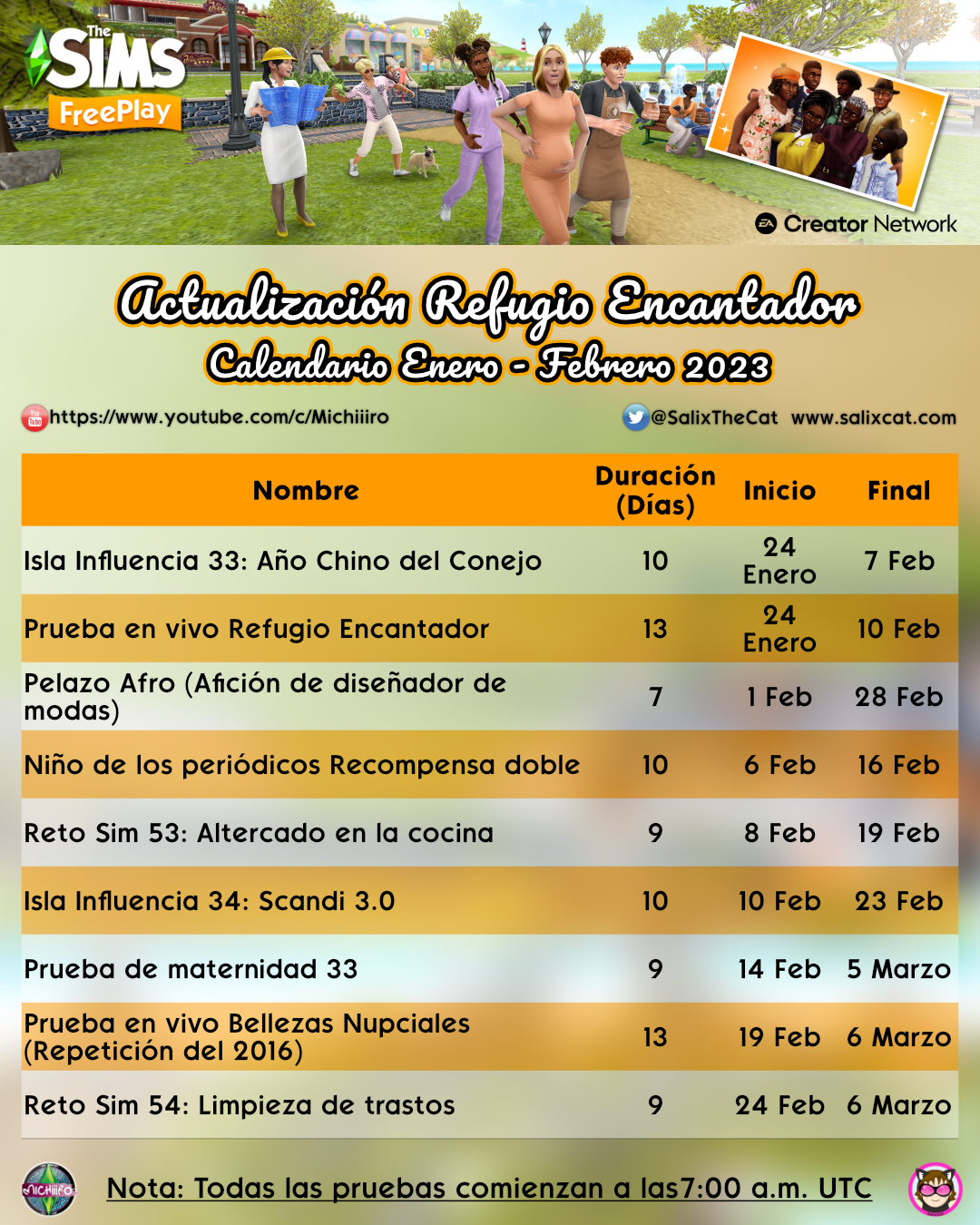 ---
Thanks to EA Creator Network and Firemonkeys for providing early Beta access to this update. 
You can find more information in Spanish about The Sims Freeplay on Michiiiro's YouTube channel.