This is a special offer available for the celebration of USA's Independence Day.
We will get a fourth pack as a bonus when we purchase the other three packs (Bronze, Silver and Gold).
Esta es una oferta especial para celebrar el Día de la Independencia de Estados Unidos.
Al comprar los tres packs de Bronce, Plata y Oro, recibiremos el cuarto pack de regalo.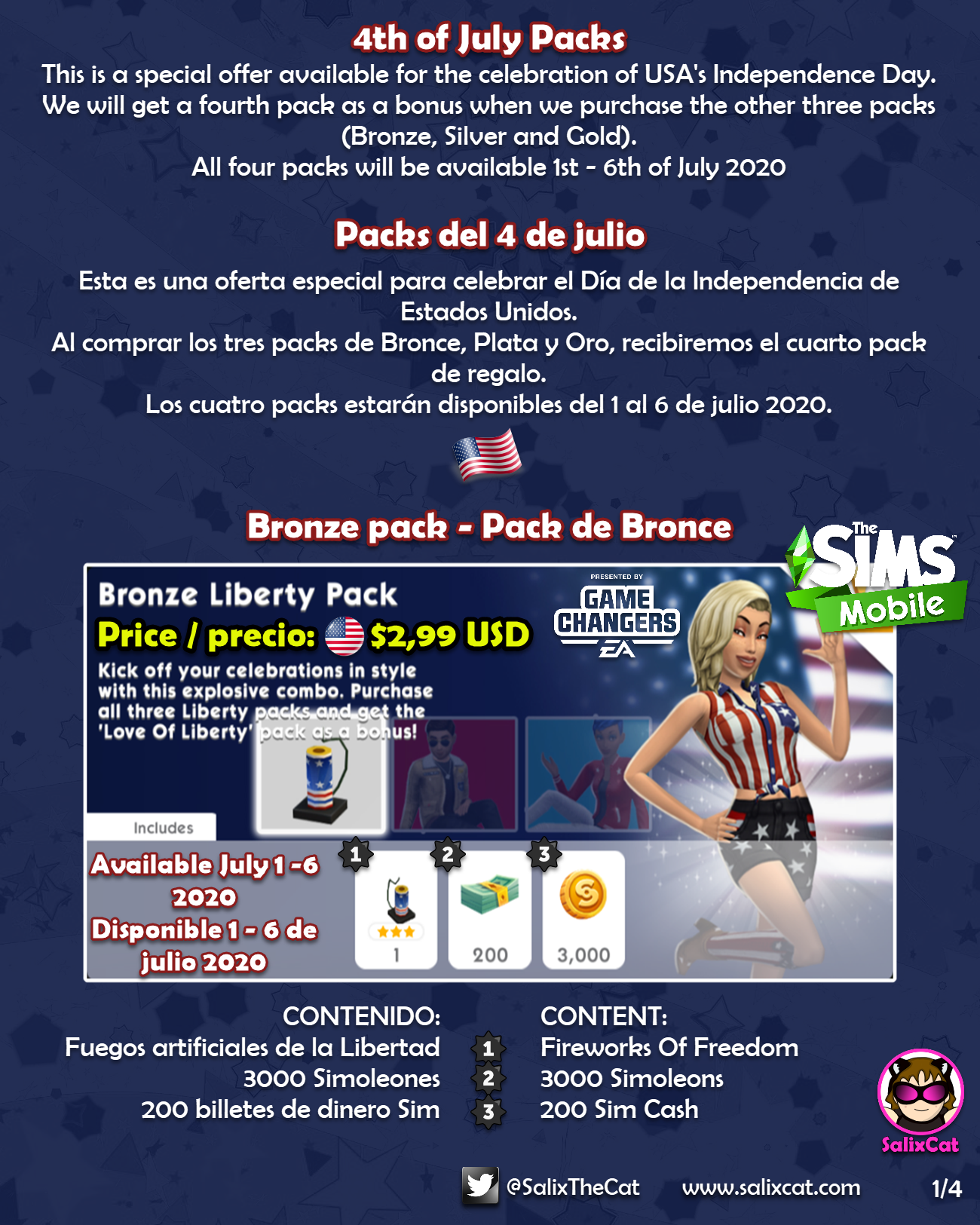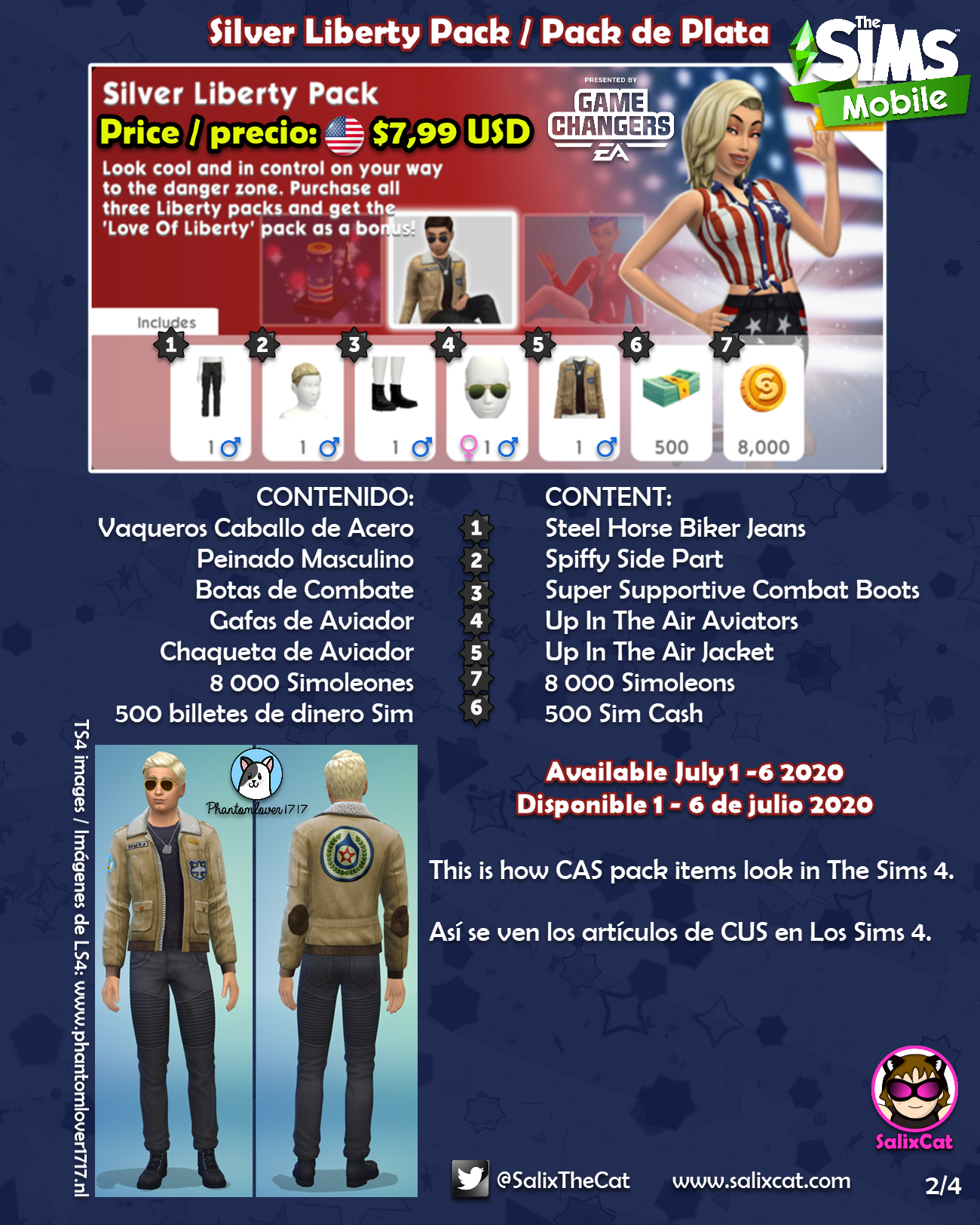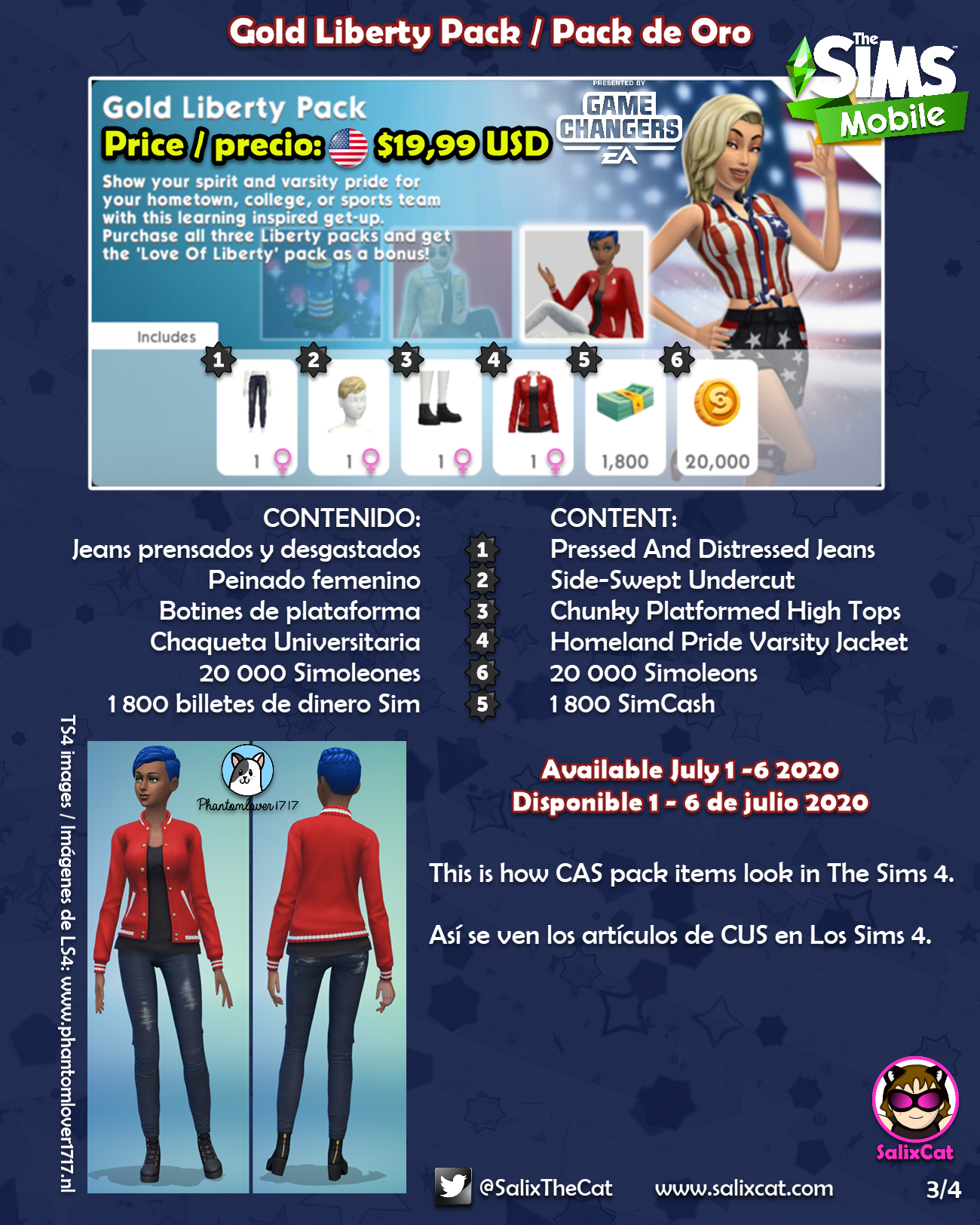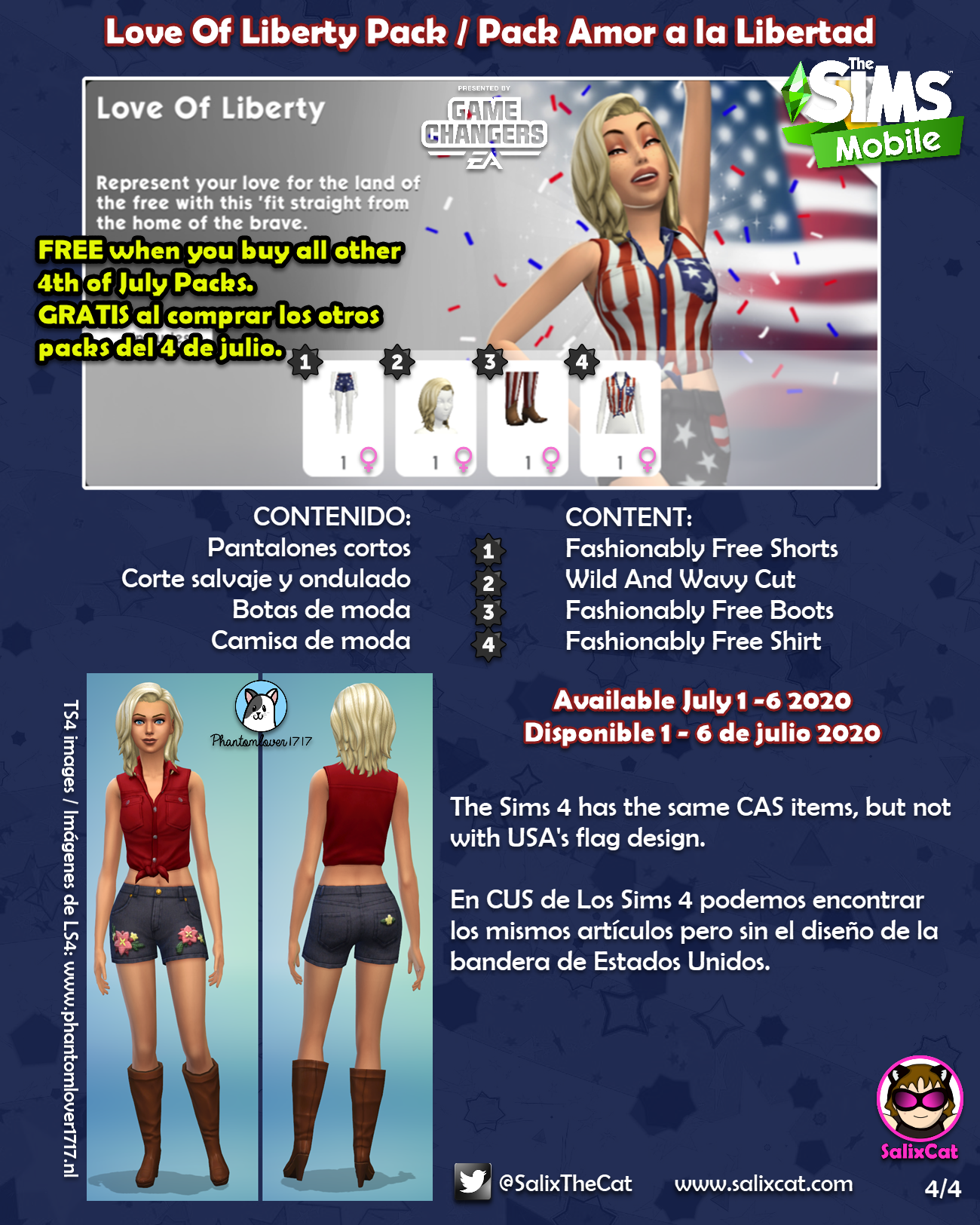 Thanks to EA Game Changers and Firemonkeys for the information about this pack. Thanks Phantom for The Sims 4 images.
If you have questions or comments you can find me on Twitter @SalixTheCat or on Answers HQ forums in Spanish and in English.
---
Gracias a EA Game Changers y Firemonkeys por suministrar la información que he usado en esta guía. Gracias Phantom por las imágenes de Los Sims 4.
Si tienes preguntas o comentarios puedes encontrarme en mi grupo de Facebook The Sims Mobile – Salix Cat – Grupo Oficial, en Twitter @SalixTheCat o en el foro de Answers HQ en Español y en Inglés.