Wumples is back with a new wishlist the 3rd of July 2020, 10:00 a.m. local time (The quest might start 11:00 a.m.).
The rewards are the Gorgeously Geometric Earrings for women and the Straps And Belts Shorts for men. Both items can be found in the Sims 4. The earrings are from base game and the shorts from the Get Together expansion pack.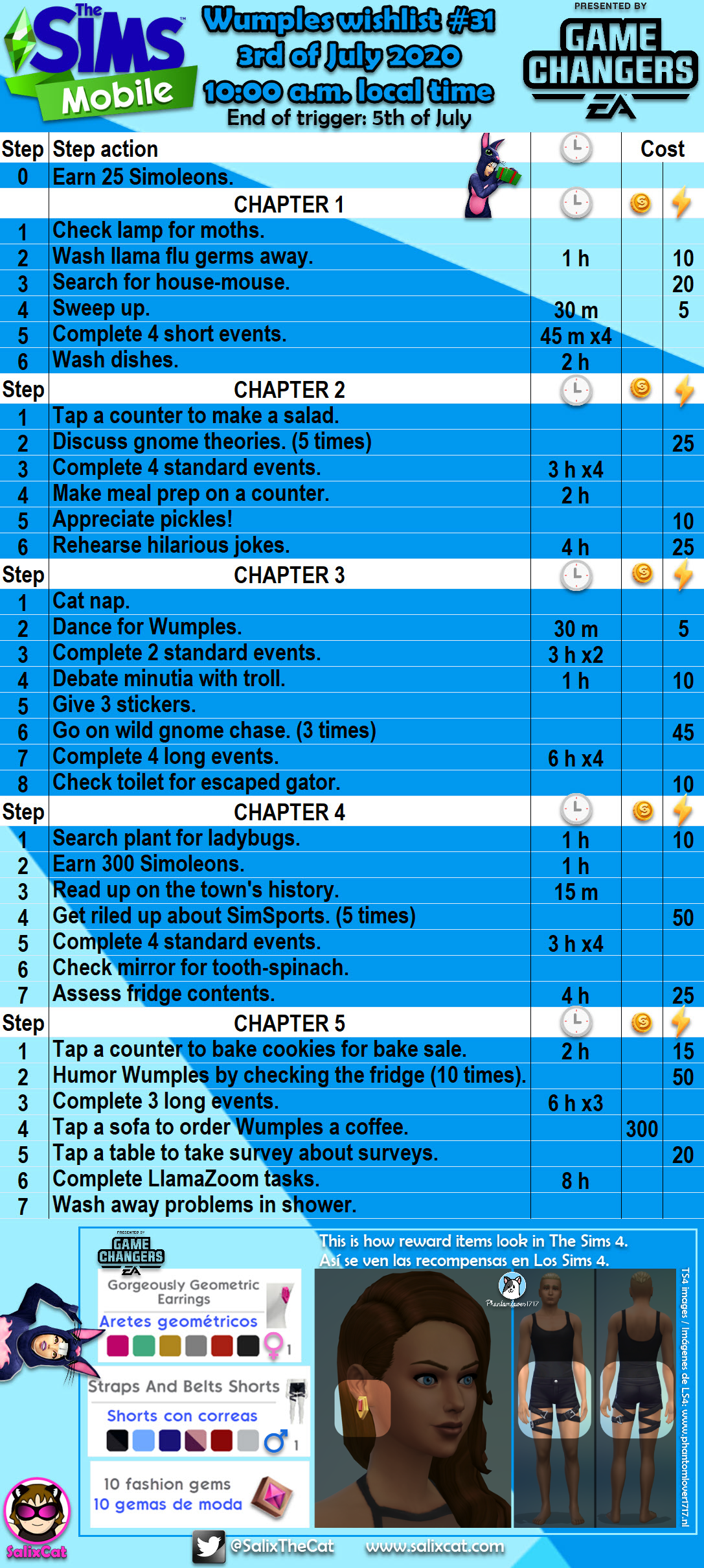 El 3 de julio 2020 a las 10:00 a.m. hora local comenzará una nueva misión La lista de deseos de Wumples. 
A partir del momento en que recojas la recompensa del paso inicial o paso 0 (ganar 25 Simoleones) tendrás 5 días para completar los 5 capítulos de la misión.
Cada día se desbloqueará un nuevo capítulo a la misma hora que iniciemos el primer capítulo.
Los siguientes capítulos se irán desbloqueando sucesivamente aunque no hayas completado los anteriores.
Las recompensas de esta misión son artículos que se encuentran en Los Sims 4. Los Aretes Geométricos para mujes son del juego base. Los shorts con correas son de la expansión ¿Quedamos?.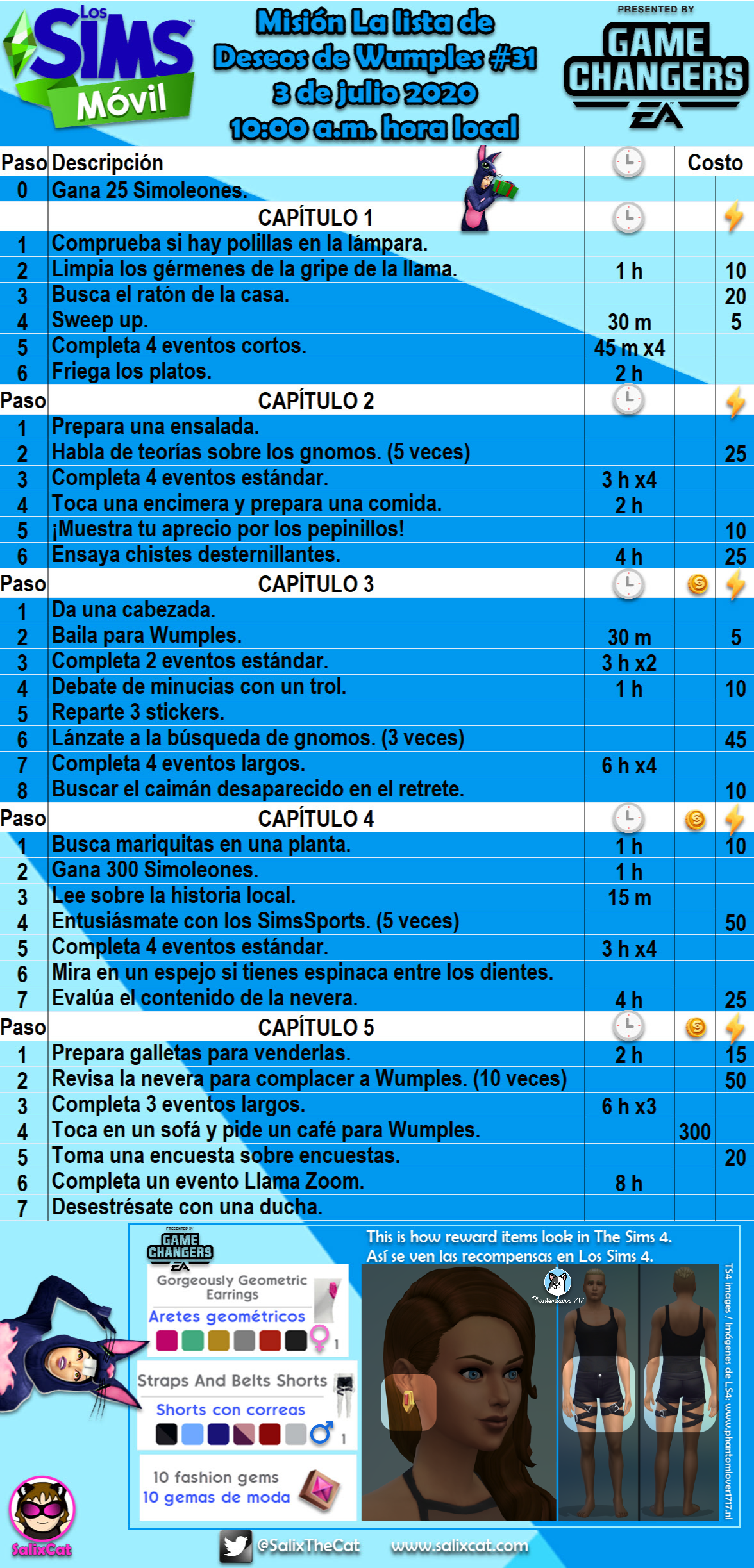 Thanks to EA Game Changers and Firemonkeys for the information I have used in this event walkthrough. Thanks Phantom for The Sims 4 images.
If you have questions or comments you can find me on Twitter @SalixTheCat or on Answers HQ forums in Spanish and in English.
---
Gracias a EA Game Changers y Firemonkeys por suministrar la información que he usado en esta guía. Gracias Phantom por las imágenes de Los Sims 4.
Si tienes preguntas o comentarios puedes encontrarme en mi grupo de Facebook The Sims Mobile – Salix Cat – Grupo Oficial, en Twitter @SalixTheCat o en el foro de Answers HQ en Español y en Inglés.