ENGLISH
Back to School event rerun
28th of June 2020 – 10:00 a.m. PT
Duration: 7 days
The event includes a 29 step quest
REWARDS
Step 9: Besties Study Stack heirloom – Study Buddies (friendship story)
Step 19: Rival Debaters Binders heirloom – Debasing Debaters (rivalry story)
Step 29: Romance Book Collection heirloom – Romancing the Tomes (romance story)
How to collect apples
Continue collecting apples by completing the three special events that award apples.
Use a cupcake on each of the special events and you will get extra apples.
Llama Zoom will award 250 apples.
Random normal events will also award apples.
---
ESPAÑOL
Repetición del evento Vuelta al Cole
28 de junio 2020, 7:00 p.m. hora de España peninsular – Duración: 7 días
El evento incluye una misión de 29 pasos
RECOMPENSAS:
Paso 9: Reliquia Montón Supercompis de Estudio e historia de amistad Colegas de Estudio
Paso 19: Reliquia Carpetas Polemistas Rivales e historia de rivalidad Polemistas provocadores
Paso 29: Reliquia Colección de Libros Románticos e historia romántica Romanticismo en el aula
¿Cómo podremos recoger manzanas?
Podremos continuar recogiendo manzanas así hayamos terminado la misión. Los tres eventos especiales del evento Vuelta al Cole estarán disponibles durante los siete días de duración del evento.
Usa un pastelito en los eventos especiales para ganar manzanas adicionales.
Ganaremos 250 manzanas al completar eventos Llama Zoom.
Los eventos de profesión, relación y afición también darán manzanas, pero esto será de forma aleatoria.
---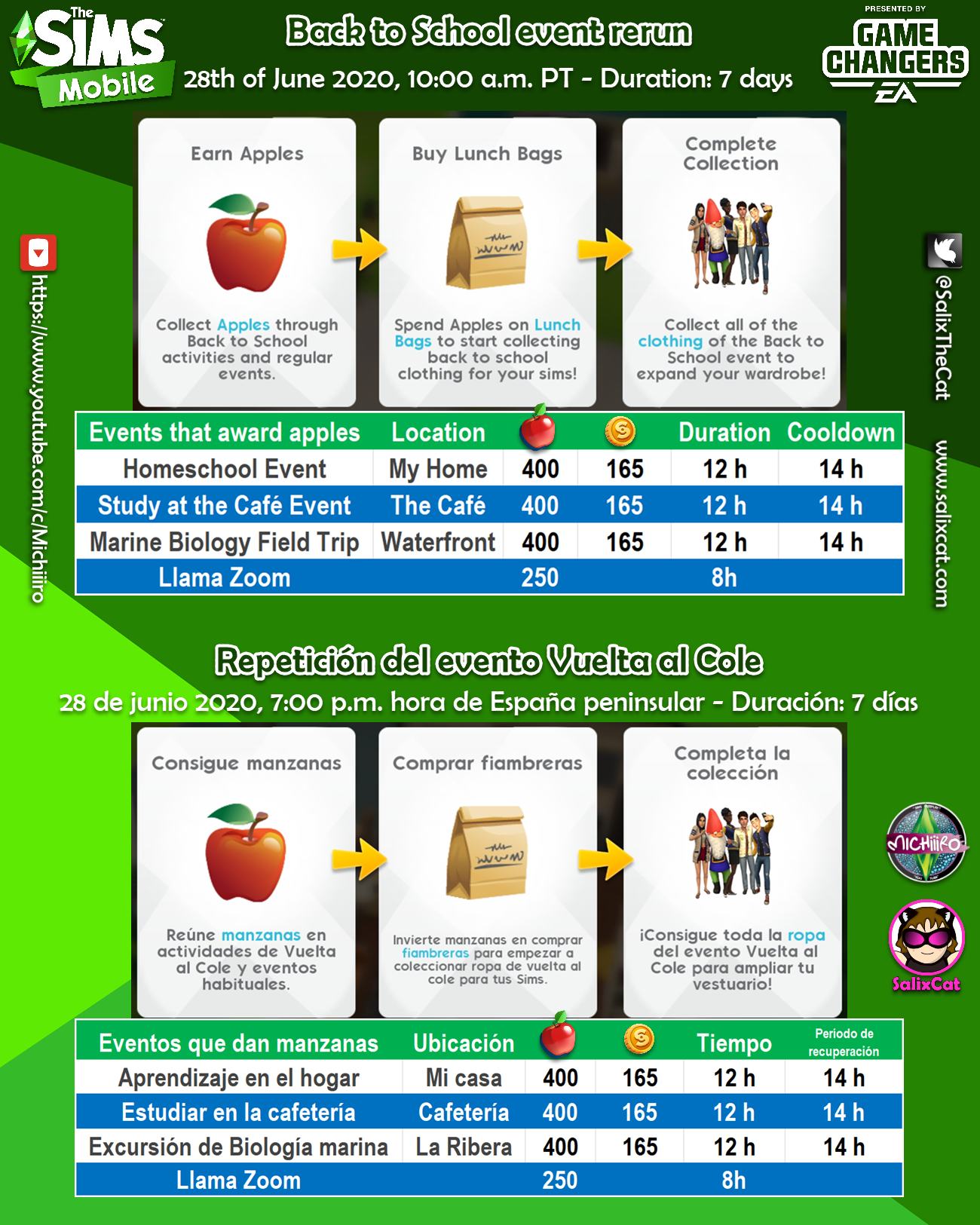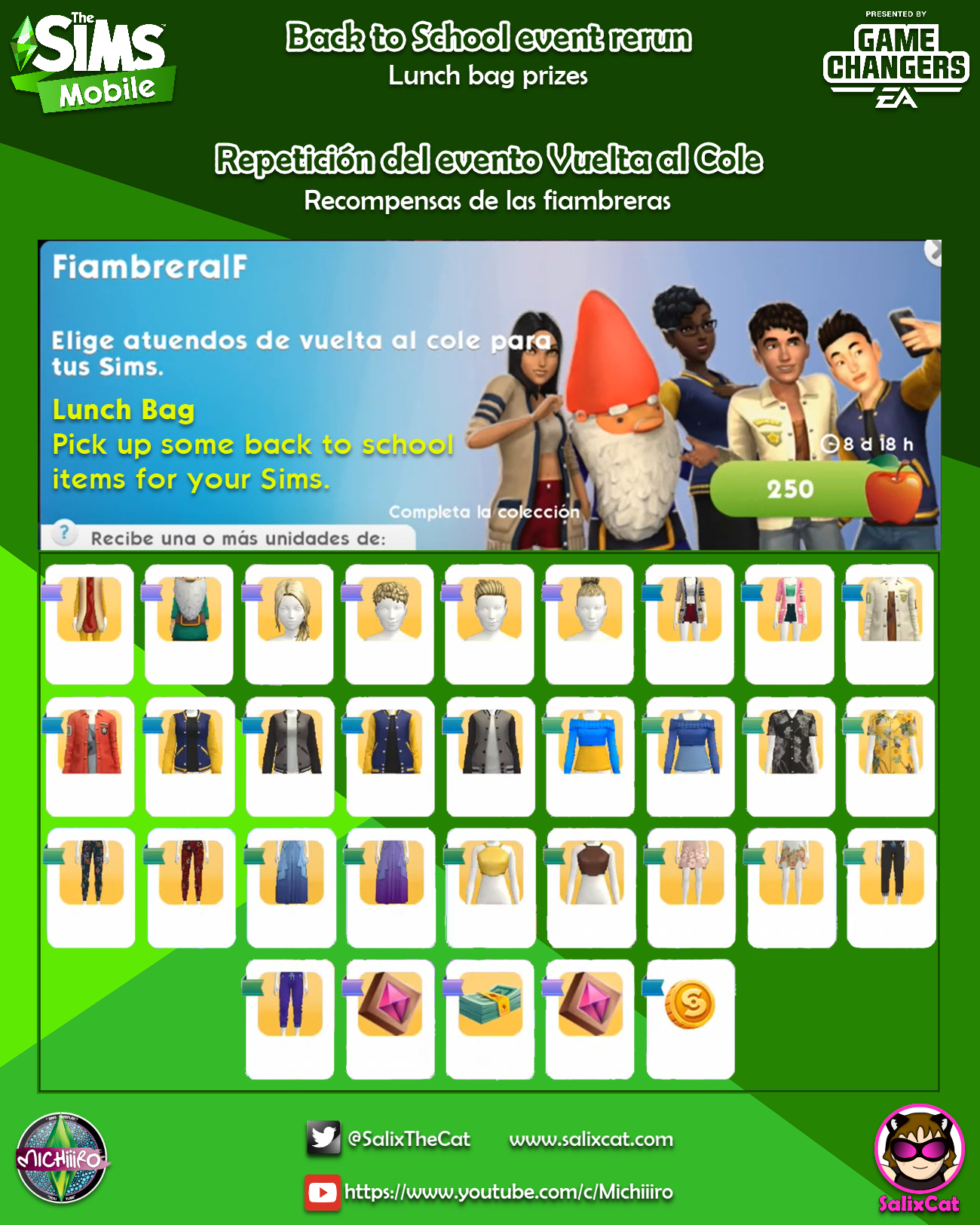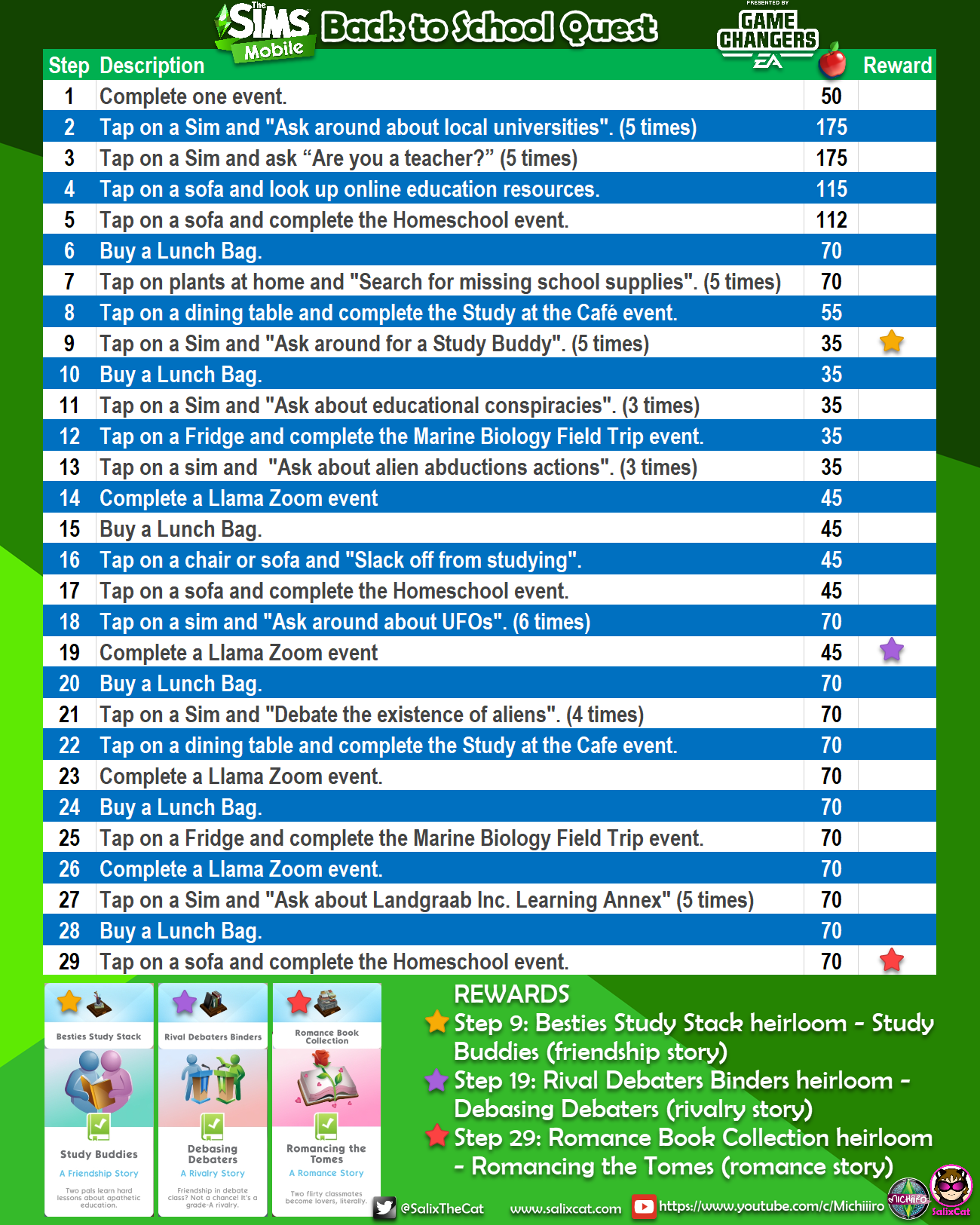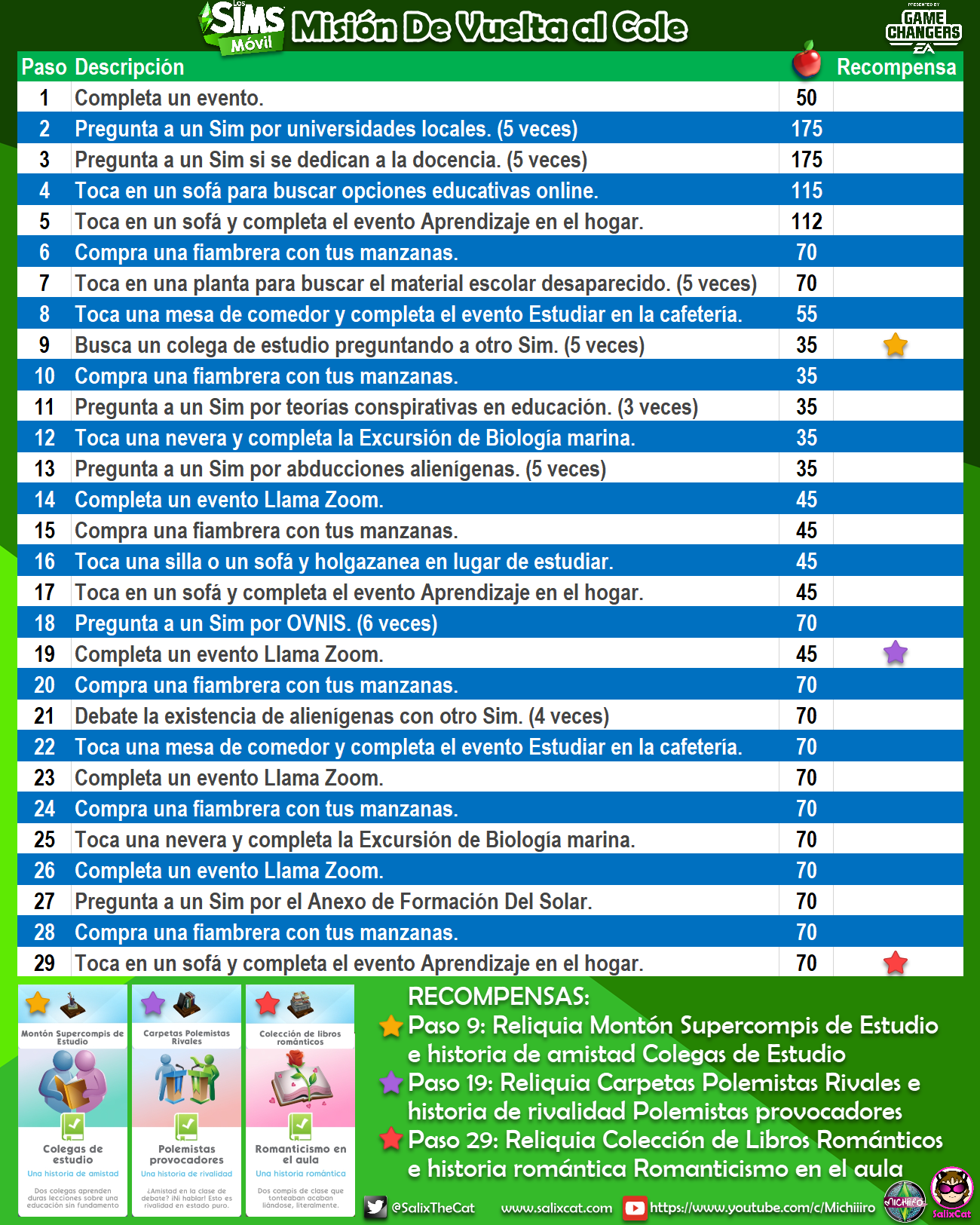 ---
Thanks to EA Game Changers and Firemonkeys for the information about this event. 
If you have questions or comments you can find me on Twitter @SalixTheCat or on Answers HQ forums in Spanish and in English.
---
Gracias a EA Game Changers y Firemonkeys por suministrar la información que he usado en esta guía. 
Si tienes preguntas o comentarios puedes encontrarme en mi grupo de Facebook The Sims Mobile – Salix Cat – Grupo Oficial, en Twitter @SalixTheCat o en el foro de Answers HQ en Español y en Inglés.