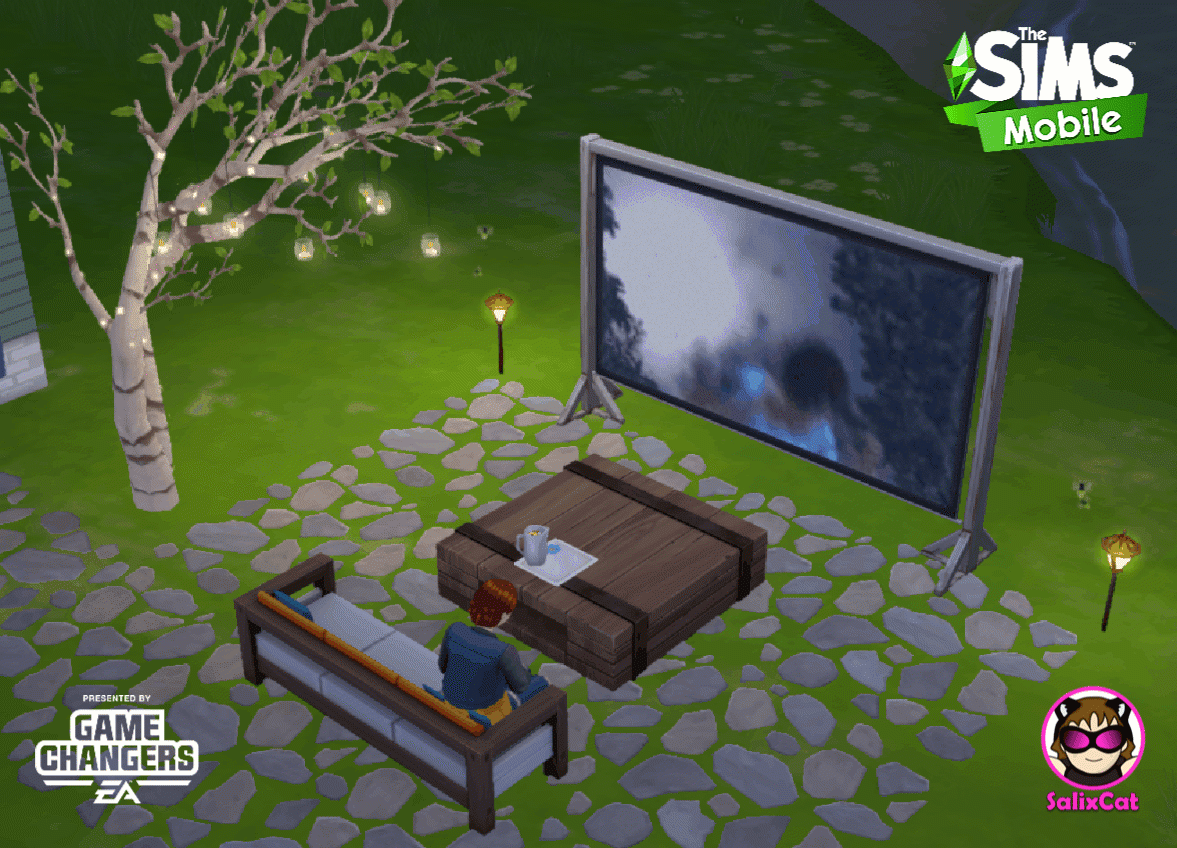 An update for The Sims Mobile will be released the 3rd of February.  We don't know the exact time as updates can take some time to propagate to all servers and countries.
Important: You won't see the STS "Dessert for two" until you have downloaded the update. 
New things in this update:
Day and Night Cycle (in home lots)
Can be set to always day, always night or on day/night cycle in settings.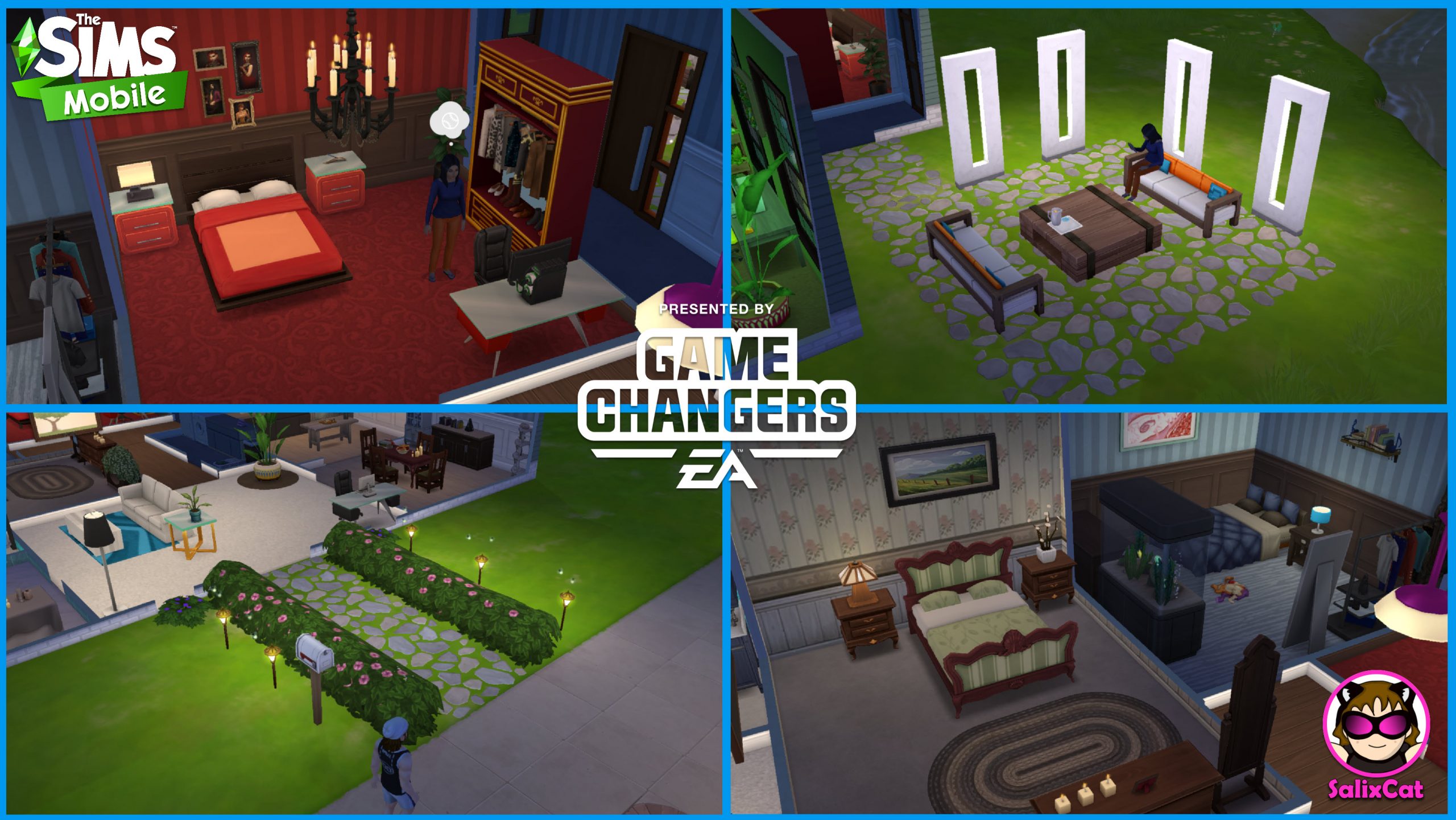 Lights have lighting (in home lots)
We can now tap on lights to turn them off and on.
We can also:

turn specific lights on or off.
set lights to automatic (so they turn off/on if it's day/night).
turn all lights on or off from any light.
Transparent windows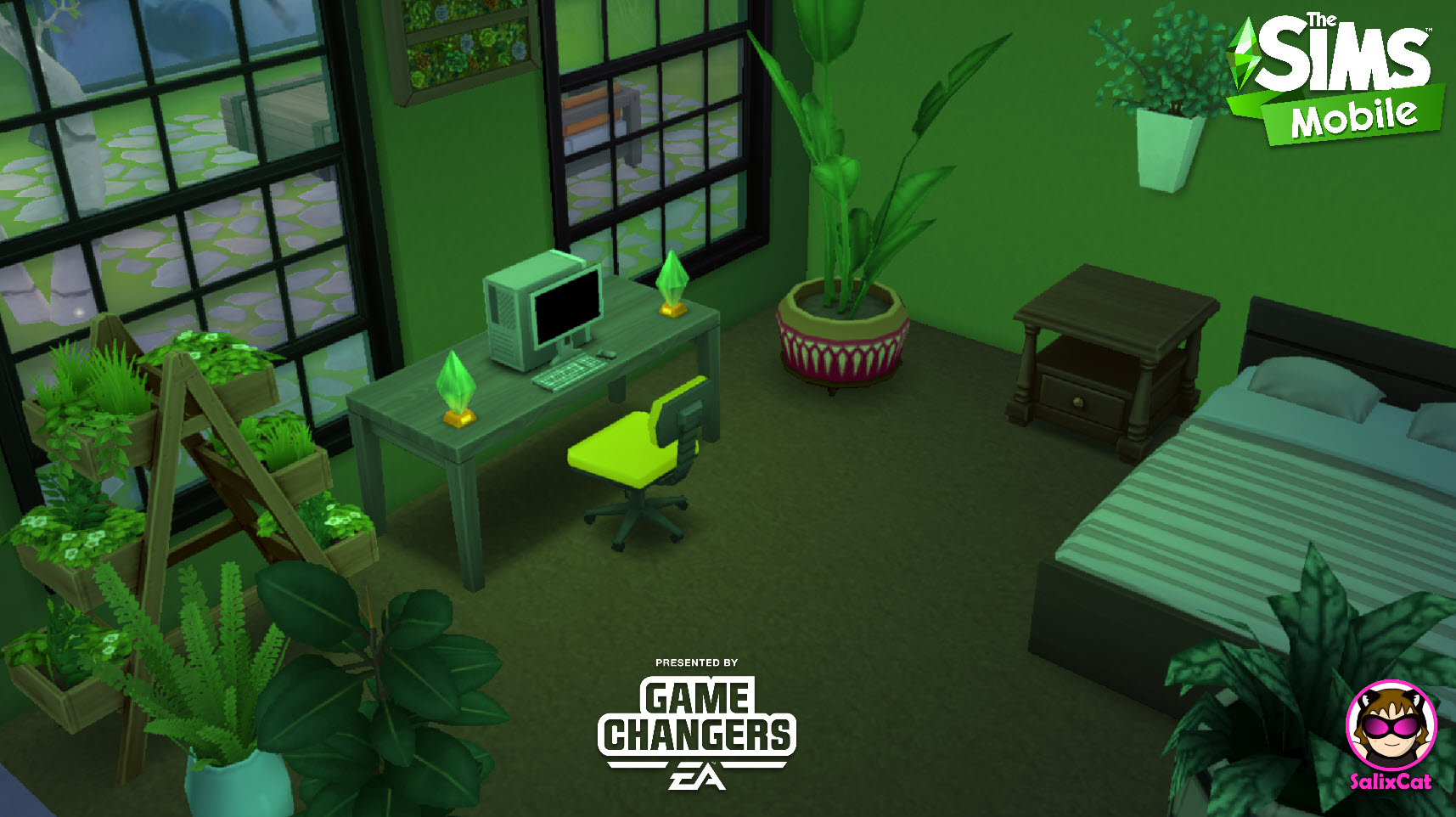 New premium house lot: 1 Landgraab Avenue
It's a new lot in Briny Heights, 50×30 lot size up from regular 30×30 lot.
Unlocked for simoleons at player level 18. Price does not scale depending on how many lots are purchased,
Costs a fixed price of 500,000 simoleons.
Fixed 7days wait timer for simoleon purchase.
Instant buy costs 1000 Simcash.
Comes with a fountain that can be stored and used in other lots.
The fountain outside the lot is permanently there however.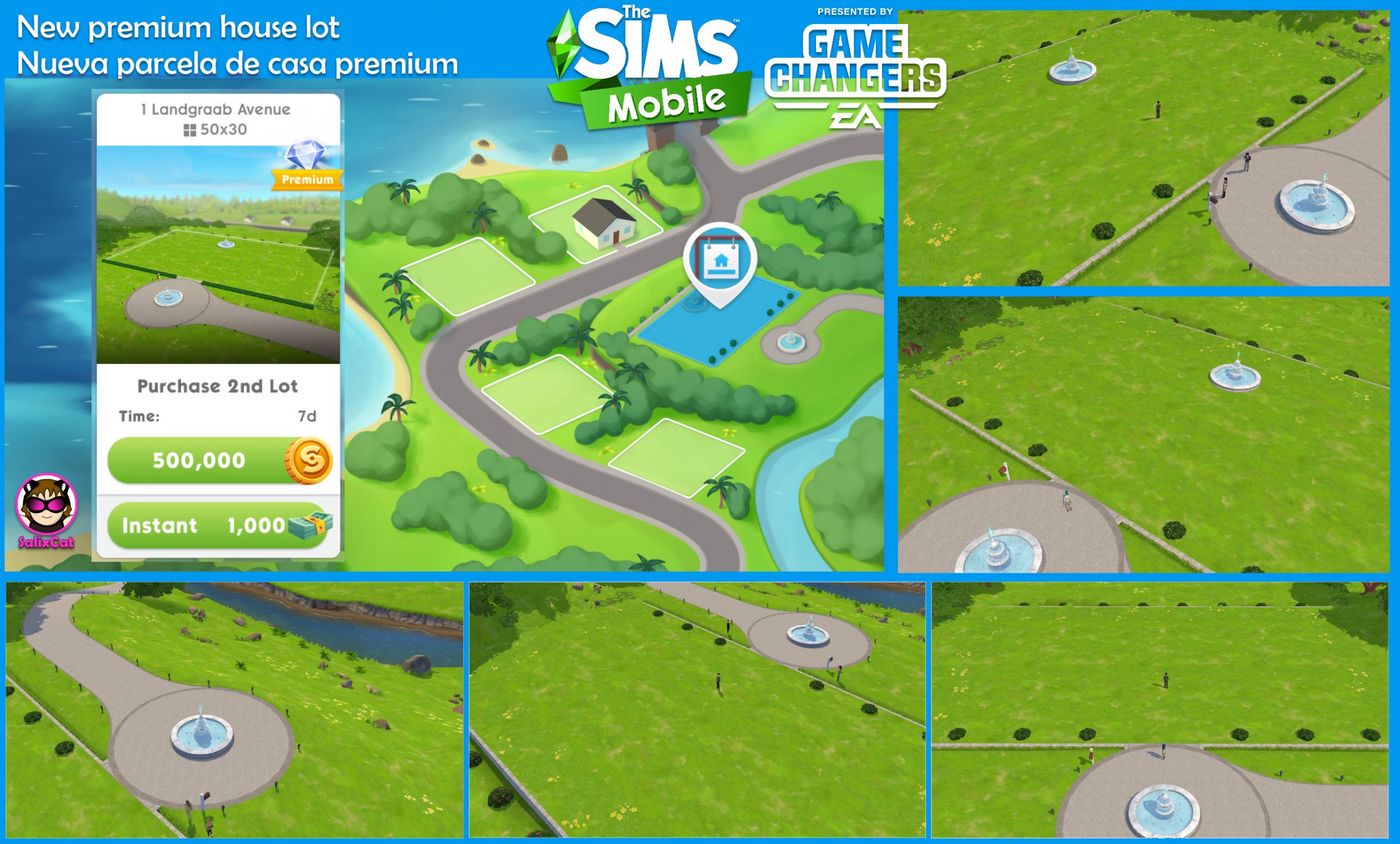 Change in Sweet Treat Showdown: All players can now watch ads in STS via Knife Block
Notice that each player gets a certain number of opportunities to watch ads every day. The ads in STS are from the same pool of daily ads. So, save and prioritize watching ads for when you most need them!
Get extra rewards in your prize basket.
Ads can also give extra chance towards that round.
Can only watch 1 ad per round
Bug fix: Tinkerer, Attuned and Athetic traits heirlooms available
These three heirlooms will now appear randomly in the store retirements chests and the 25 purple ticket random boxes.
Thanks to EA Game Changers and Firemonkeys for the information I have used in this event guide.
If you have questions or comments you can find me on Twitter @SalixTheCat or on Answers HQ forums in Spanish and in English.