Update release on app stores: Monday 3rd of July, 2023. Time: 5:30 a.m. UTC.
Please notice time and date can be subject to change.
Update blog notes
Sul Sul!
Get ready for a Morrocan themed summer in Sim Festival Thirteen, "Marrakech Majesty"! Welcome Faiz Jaleel to town and check out the brand new 90 Sunset Jetty house lot to plan your summer of sunshine!
Sim Festival Season Thirteen: Marrakech Majesty
Summer is here and you know what that means. It's time for some sun, good vibes and maybe a quick vacation. Faiz Jaleel has made his way to Briny Heights to take in the sights this sweet summer. He's ready to make memories to last a lifetime and we hope you are as well!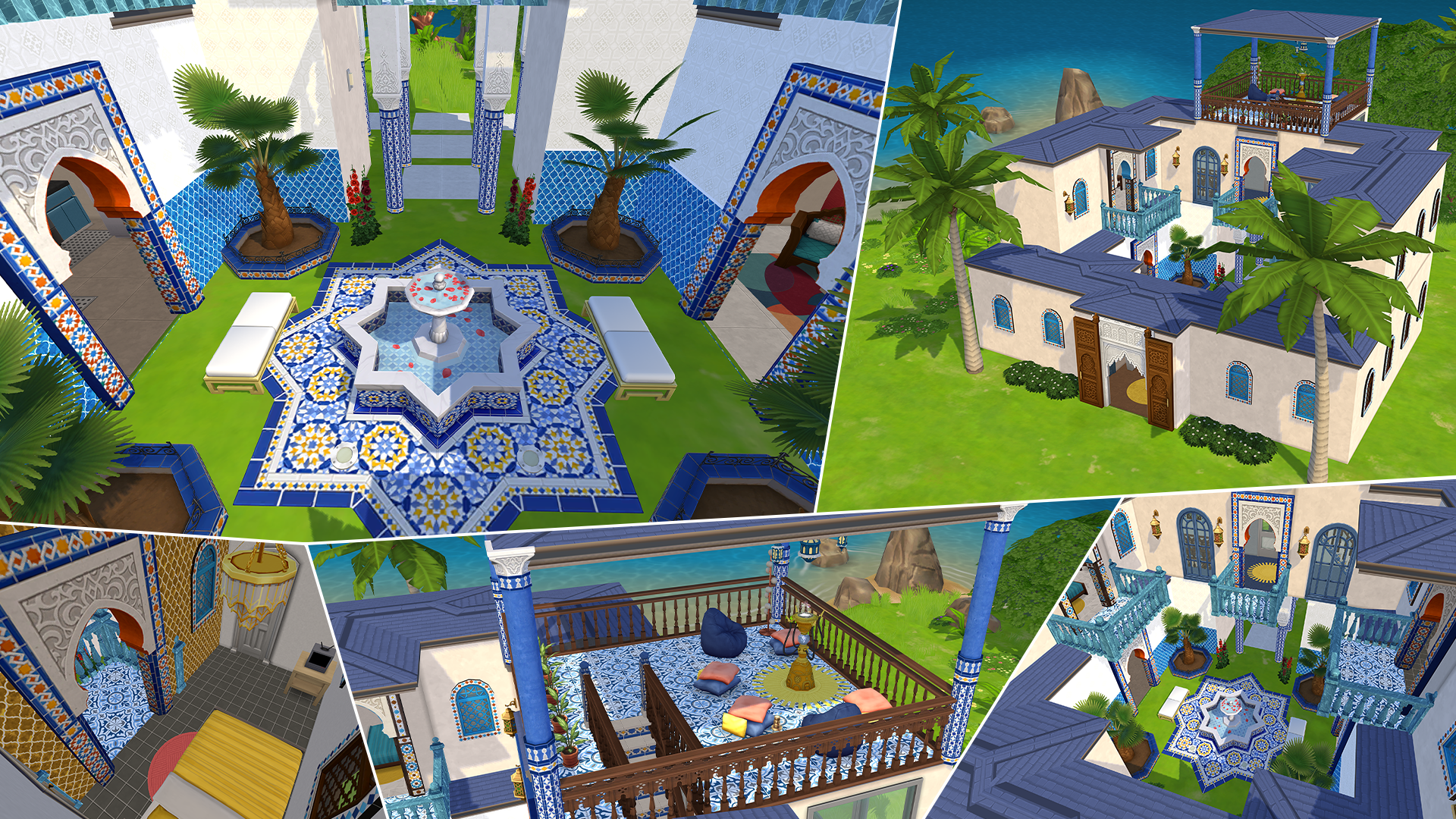 To help you make those memories we have the Serenity Stations house template. Leave your troubles at the door and enjoy the splendor of this Moroccan themed house. Crafted with elegance, this house embodies the spirit of a traditional Moroccan house and marries it with modern interior spaces to envelop you in it's cozy embrace.
The house features a traditional "Riyad" central courtyard with a patterned tiled floor on top of which sits a phenomenal fountain to create a communal space for your Sims. The house also features two bedrooms, a gym with a view and an incredible terrace where you can unwind while hosting your friends and family. It is available at Tier 60 of the Sim Festival Premium Pass.
Faiz Jaleel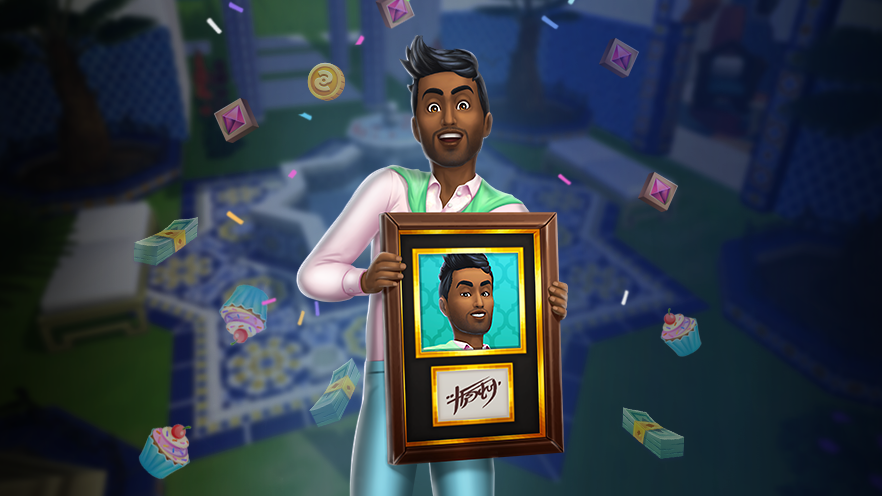 Our lovely NPC for this update is Faiz Jaleel. If you've played The Sims 4, you might be familiar with him from the "My Wedding Stories" game pack. Faiz is originally from Porto Luminoso in Tartosa which is a mediterranean inspired location. Over there, Faiz runs a flower stand and is quite involved in most of the weddings that take place. Since it's the summer, Faiz has decided to come check out Briny Heights during his vacation after hearing about all the amazing wedding stories.
90 Sunset Jetty House Lot
Tap on the images to enlarge:
Jet,set, go and say hello to the latest tropical paradise! The new 90 Sunset Jetty lot is 30×30 and has plenty of space to make the perfect beach-front property. The lot is 30×30 and will cost you US$14,99. It comes with a dock and jetski, or as the team calls it, a "Jet Scoot". And this Jetski also has an animation to go with it! So go ahead and take it for a ride and enjoy the waters around your new beach front property., and throw the best party of this Summer at your very own Beach Lot!
New Treasure Hunt: Class Who Dis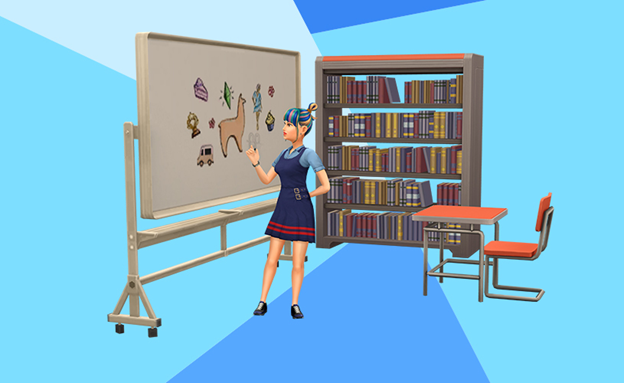 New Class Who Dis is our newest Treasure Hunt. It's a back to school themed event with items that are related to highschool or college. We've got uniforms, BB items like a trophy showcase, lockers and more!
New Sweet Treat Showdown: Cowabunga Bash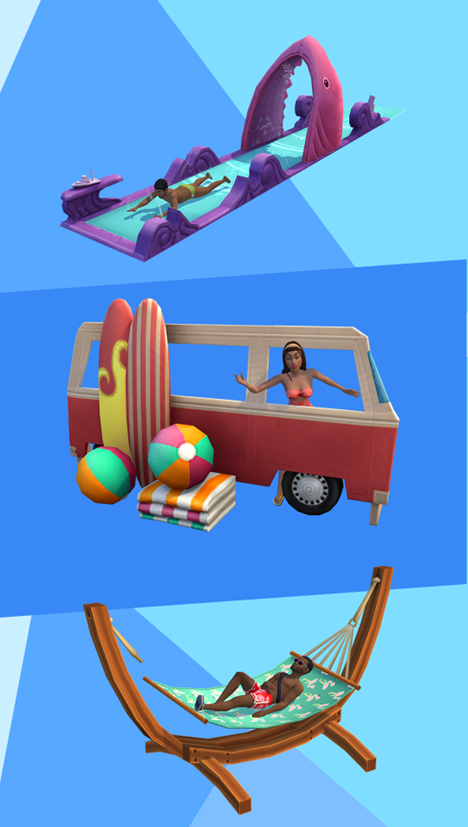 We all love a good summer party and to make sure you and your Sims also have an awesome time, we've got a Sweet Treat Showdown that's all about it. We've got a slip'n'slide, a cute hammock to relax on and even a beach themed photo stand for you to take fun picture at!
Quality of Life Changes in this Update
No more white shirts! This was highly requested by the TSM community and we've made it happen just in time for summer. Your male Sims can now be topless without the need to wear a white shirt.
Here is the calendar for this update, in English and Spanish.
You can find the official blog notes on EA's website.
Tap on the images to enlarge: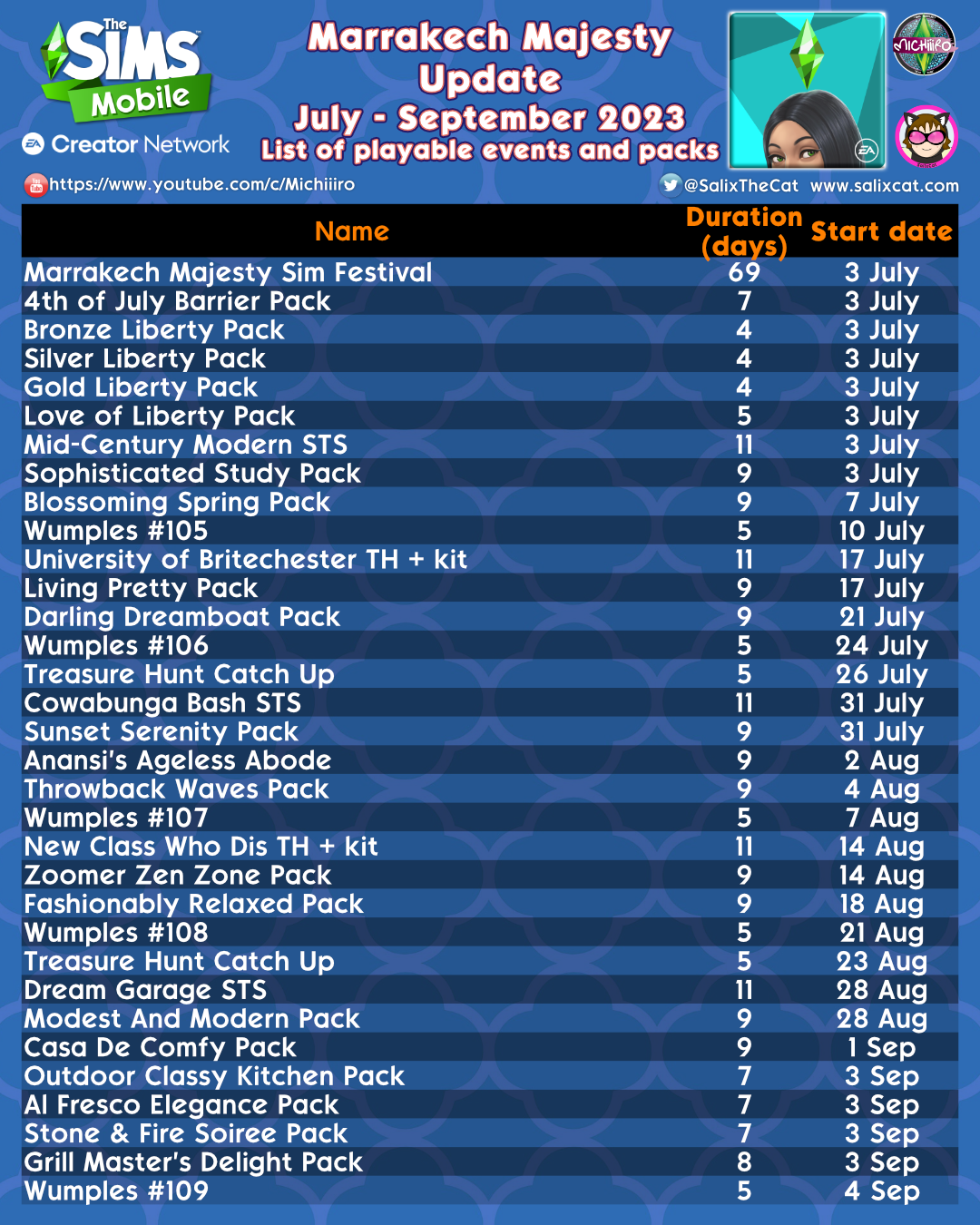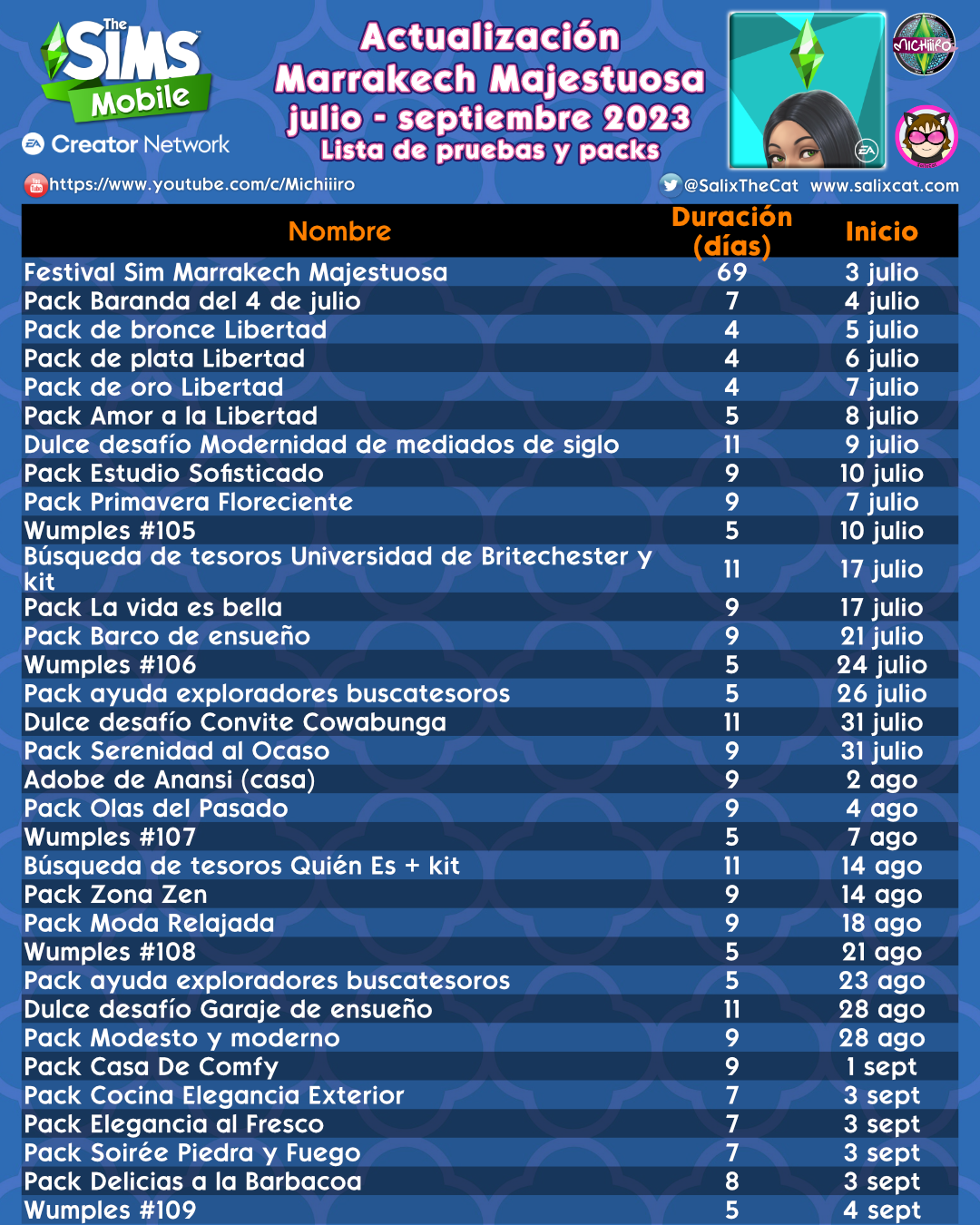 ---
Thanks to EA Creator Network for providing early access to this content. 
If you have questions or comments you can find me on Twitter @SalixTheCat or on Answers HQ forums in Spanish and in English.
Don't forget to visit Michiiiro's YouTube channel.