Update release on app stores: Tuesday 7th of March, 2023. Time: 9:30 p.m. UTC.
Please notice time and date can be subject to change.
Memphis Design Style in TSFP
Are you ready to bring some radical designs to SimTown? TSFP team is excited to introduce the Memphis Design style that originated in Italy in the 1960s and became a cultural movement in the 80s. This style blends kitsch, art deco, and pop art to create a bold and experimental look that incorporates abstract patterns, squiggles, and shapes on top of other shapes.
Now you can give your Sim's home a quirky and fun side by embracing the trend of bold colors, fabrics, and patterns. To get started, mix and match the unique living room, bedroom, and kitchen rewards from the latest Live Event, Influence Island, and SimChase events.
The team can't wait to see what you come up with! Share your creations on Twitter and Instagram and use the tag #TheSimsFreePlay. Let's have some fun!
Base Game Improvements
Customizable Eyelashes for preteen, teenager, adult and senior Sims – Create A Sim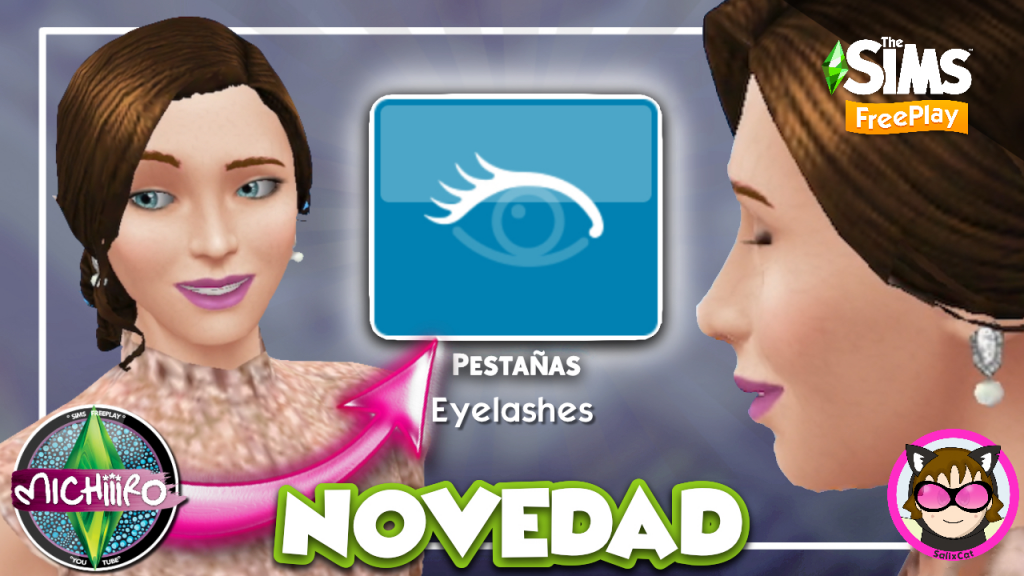 Eyelashes can really change your whole look! As part of the team's ongoing efforts to improve the appearance of our Sims, TSFP have made eyelashes customizable!
Whether your Sim is a preteen, teenager, adult or senior, you will be now able to select from two styles that range from natural to darker (or even remove them completely) to suit any style. Enjoy choosing out of the four color options that come in short and medium lengths.
Select the new 'Eyelash' category in the Create A Sim screen and the camera will zoom right up close to your Sims face to help with your decision making.
New User Interface
For the first time since TSFP released in 2011, the team have refreshed the game app's HUD (heads-up display) user interface with a new layout that helps separate quests from limited time live events, so you can spend more time doing the things you love with your Sims. 
New Active Tasks Icon

Separating out base game content like professions, hobbies, quests plus Sim Springs, MidTown Café, and Downtown Developer makes it easier to level up your town!

New Live Events Icon

Our calendar of limited-time live events and related live event tasks are now sorted together in this menu, so you'll always know how to progress and what's coming up next! This includes pregnancy, SimChase and Influence Island events.

Sim Tracker 

The folder has now moved to a more suitable spot next to your Sim Needs bar.

Player Level Icon

Each time you level up, you'll see new helpful details of the quests and features that are now available to you! 
Women's History Month
Happy International Women's Day, Simmers! The world of The Sims has always encouraged people to play with life equally —regardless of gender, race, religion, sexuality, or culture. This IWD, we want to thank our community of female identifying players from the past and present; for sharing your stories, pushing for fairness in your own lives; and making the Sims FreePlay community the greatest in and out of the game.
'Women's History Month' Free Pack – available until 31 March, 2023
Redeem the exclusive artworks and wallpaper from the 'Specials' tab in the Online Store to refresh your home with decor illustrated by TSFP development team! The designs are inspired by a group of diverse, influential women who have helped shape history with their work advocating for change and making room for others as authors, suffragette activists, scientists, astronauts, musicians and much more.
Pregnancy Animations Refresh
In the spirit of equality and highlighting the incredible journey of pregnancy, TSFP team have looked at our existing animations for adult Sims and added a selection of interactions [that don't have texture clipping issues] to expand the options for pregnant Sims in the second and third trimester. While they still have work to do in making pregnant Sims completely equal, they can now enjoy:
Waiting for a friend, casual chat, or absorbing chat when sitting on a sofa 

Making Parp Tarts, fancy toast or plain toast when using a toaster

Petting and hugging any breed of cat

Shaking hands, praise and play with large dogs

Teach to beg, pet and give scratches to small dogs
You can find more information about this update on EA's official blog notes.
All events start at 7:00 a.m. UTC. Tap on the images to enlarge: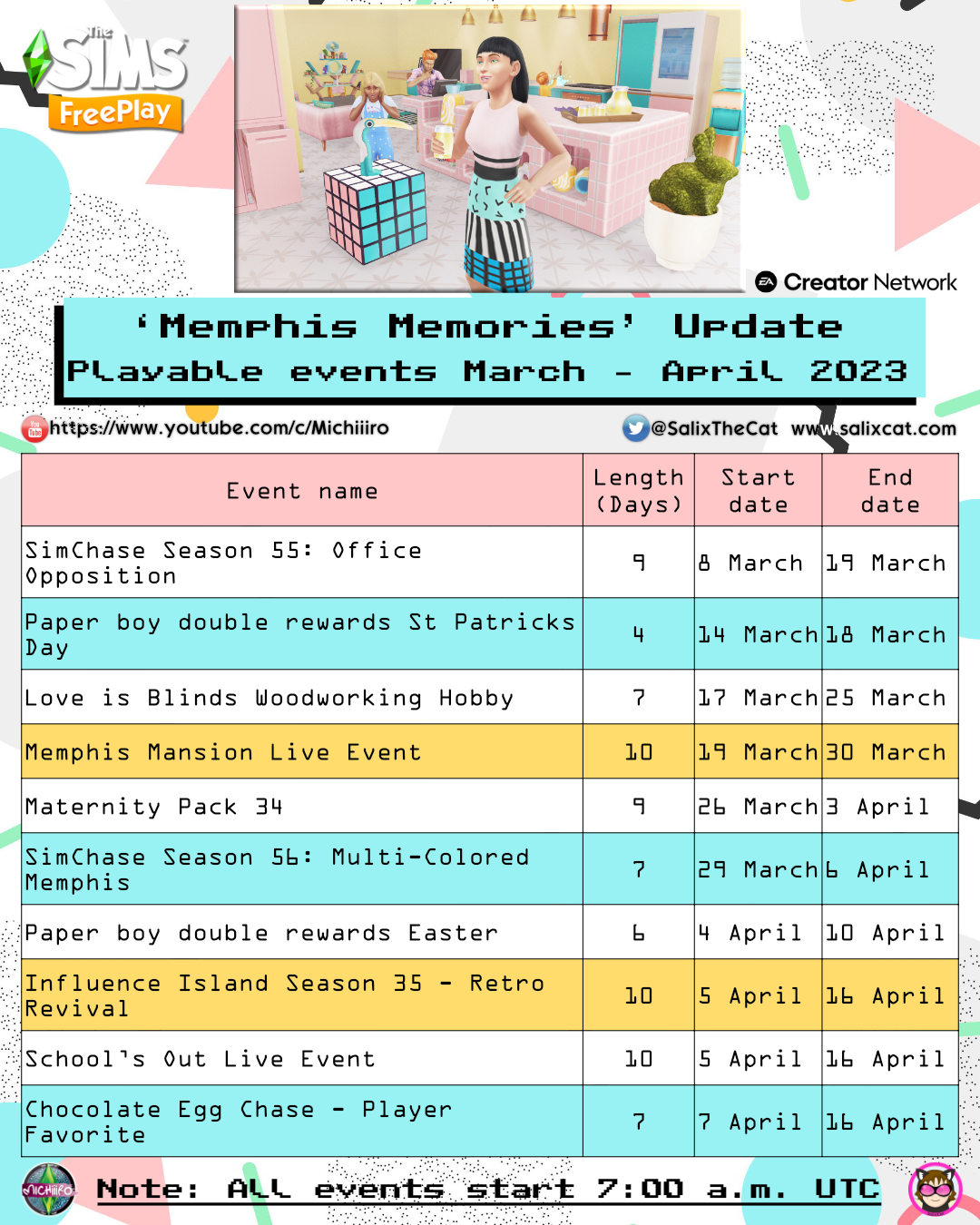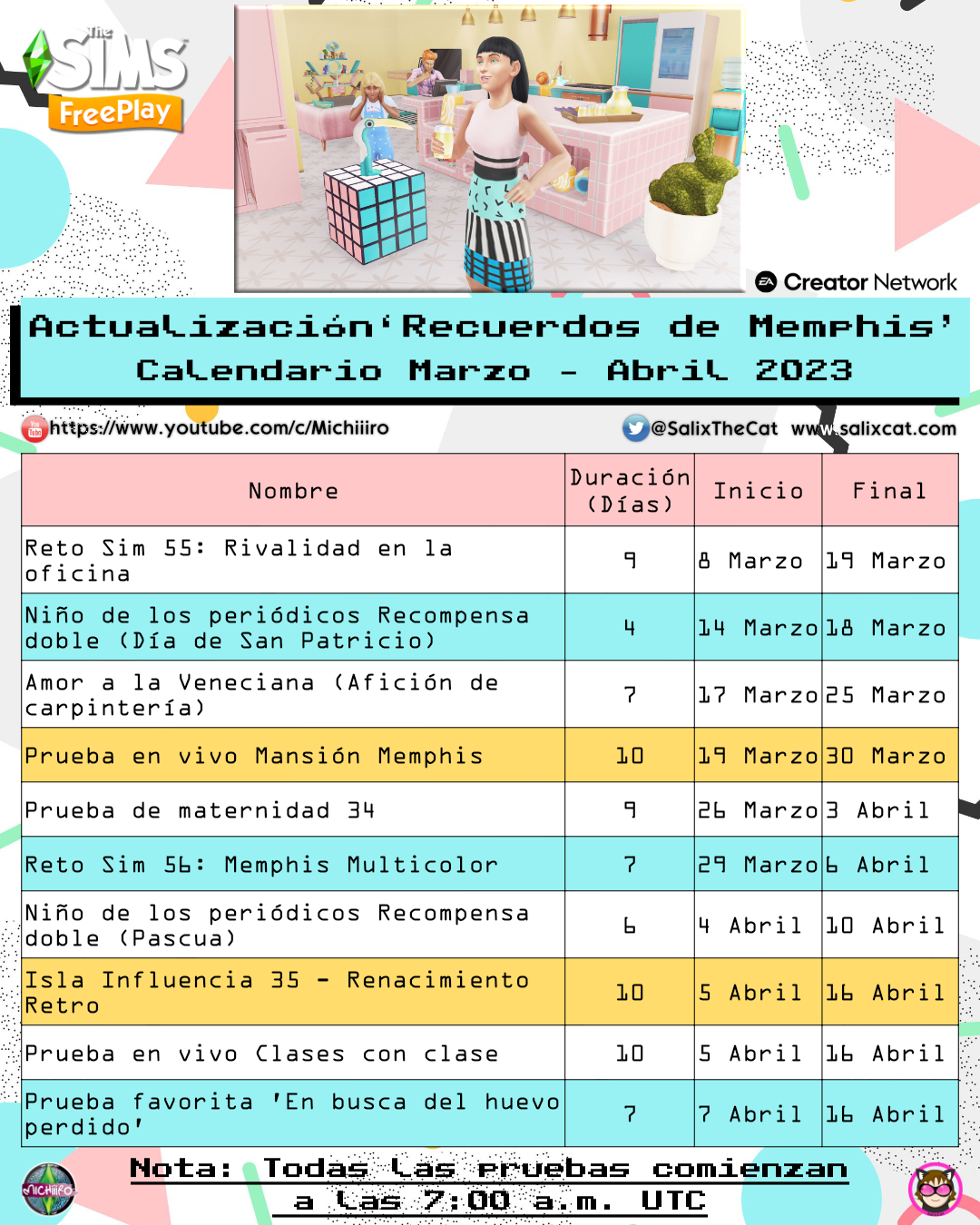 Background Image by Freepik
---
Thanks to EA Creator Network and Firemonkeys for providing early access to this update. 
You can find more information in Spanish about The Sims Freeplay on Michiiiro's YouTube channel.