Use your powers of persuasion (and dirty tricks) to convince the other Sims to join your clan. You have 10 days to out-influence your rival and convert seven Sims to 'Clan Mates' to win the Grand Prize in the new Season 16. Complete challenges and check out the maximalist-inspired home rewards like a cheetah wall lamp, couch with ottoman, book stack, bookcase with inbuilt portrait, rugs, king bed, corner wall shoe storage display and an African American long curly hairstyle!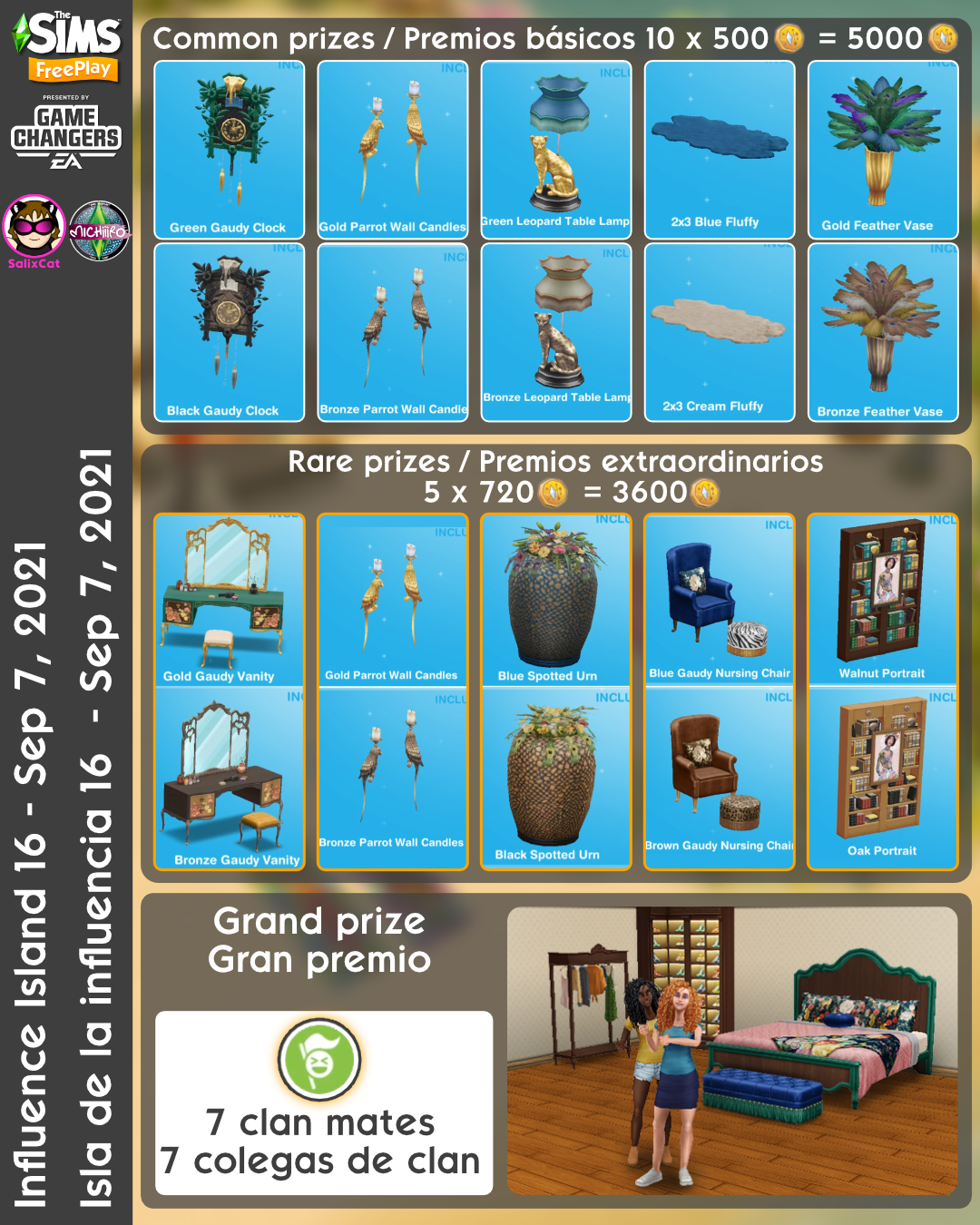 ---
Thanks to EA Game Changers and Firemonkeys for Beta early access. 
You can find more information in Spanish about The Sims Freeplay on Michiiiro's YouTube channel.