Take your Sims for their first ever ride in a helicopter! Park a helipad in the backyard and climb into your very own aircraft on the new island retreat house lot! Craft resources throughout the 10-day event to unlock the aircraft and Copacabana-inspired milestone prizes, which are perfect for relaxing by the beach.
The large grand prize house template is situated on a sandy lot that overlooks an ocean and features expansive three-stories, multi-level balconies with outdoor lounge areas, two pools, hammocks, palm trees, gazebo and more! 
Tap on th images to enlarge: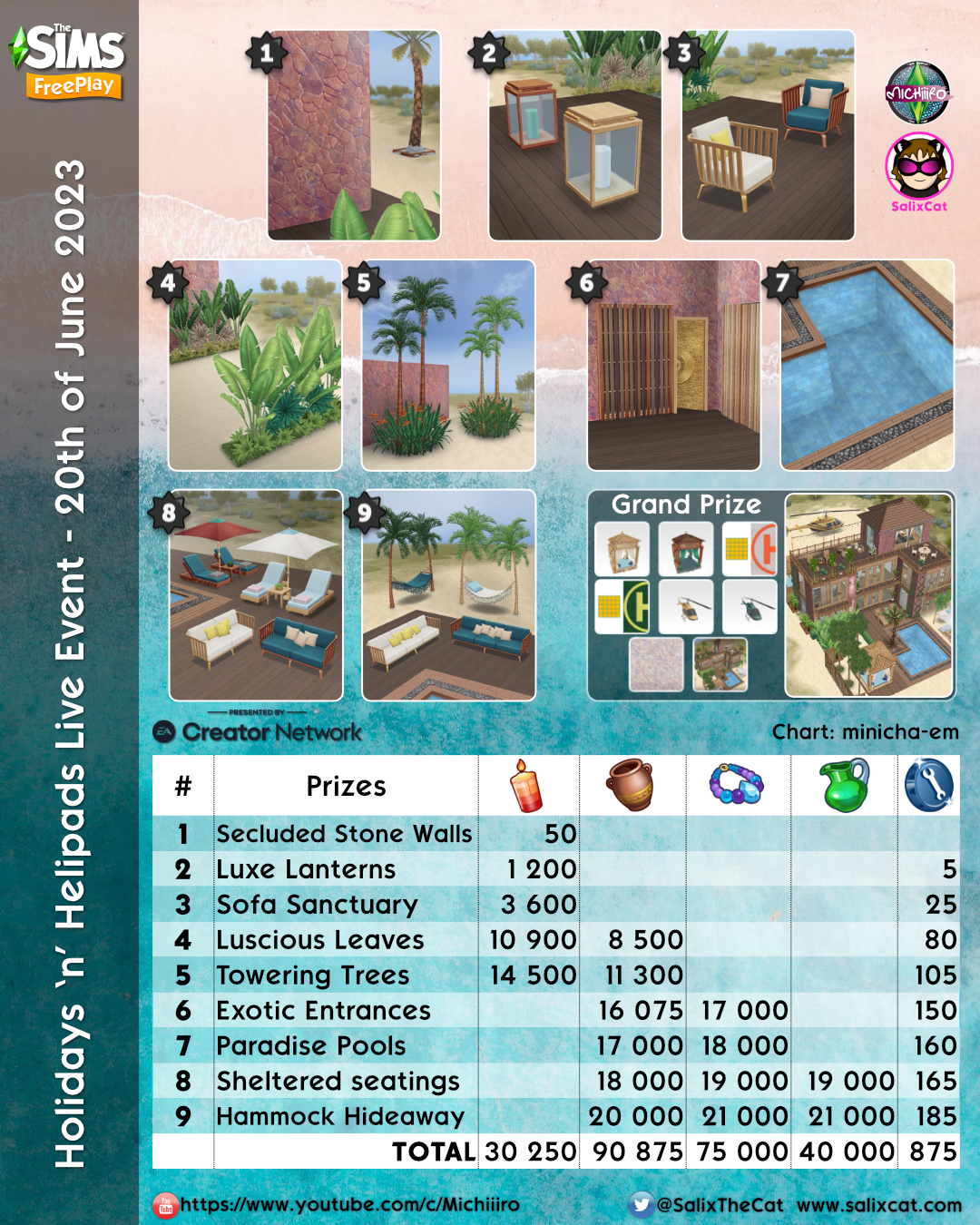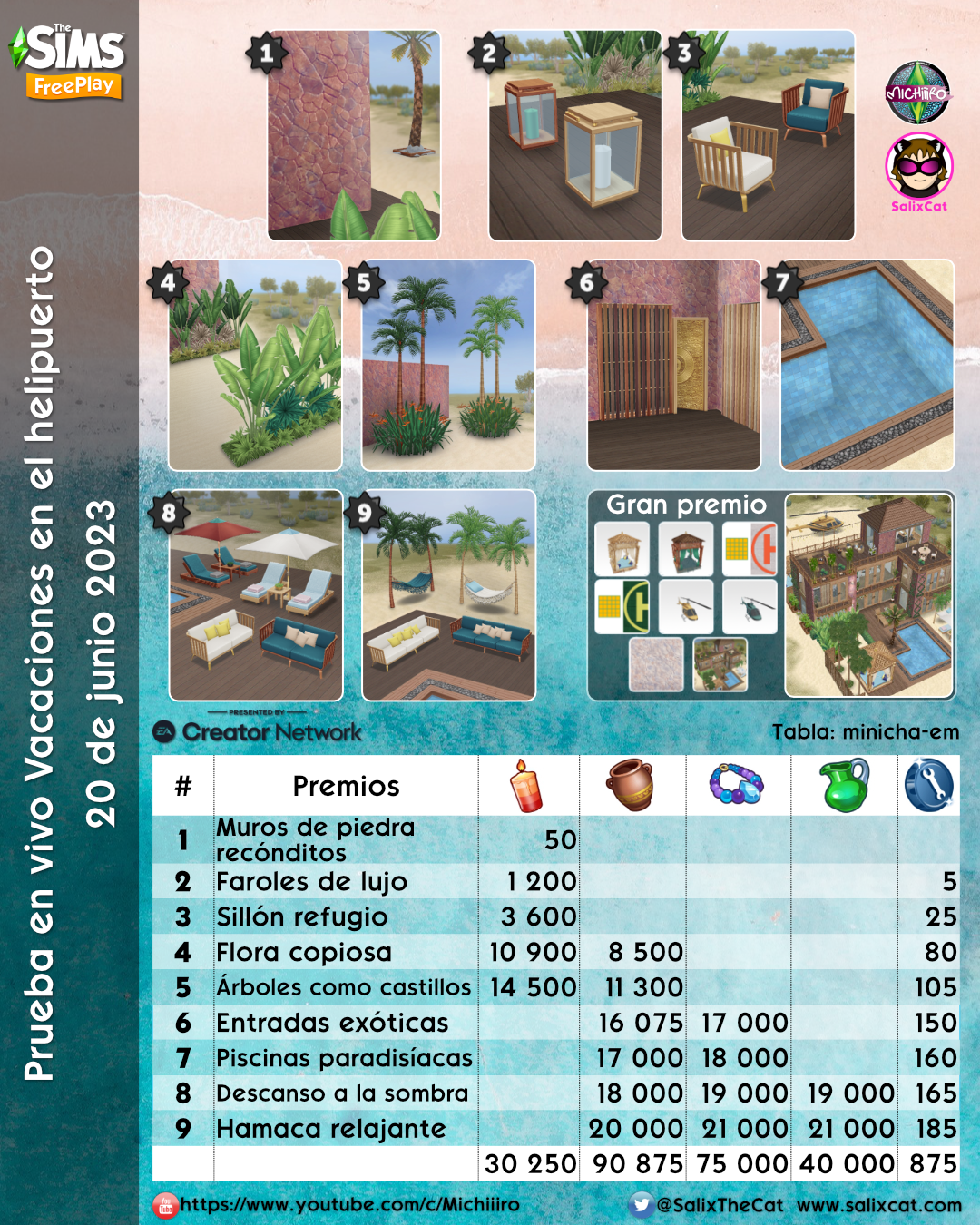 Background image by sulox32 from Pixabay
---
Thanks to EA Creator Network and Firemonkeys for providing early access to this update. 
You can find more information in Spanish about The Sims Freeplay on Michiiiro's YouTube channel.