ENGLISH: Anyone who completed this STS last time won't see the event. Players who haven't completed the event will resume with the same number of prizes they had last time. Everyone will start with 0 Sweet Treat and Royal Tokens however.
Event duration has been reduced from 15 to 11 days. Therefore, the price of the boxes has also been reduced to help players get all the rewards.
ESPAÑOL: Sólo disponible para jugadores que no hayan completado éste evento. Quienes hayan obtenido algunos premios deberán sólo obtener las recompensas que les faltan. El número de fichas al inicio será 0 debido a que fueron canjeadas por Simoleones la primera vez que jugaron el desafío.
La duración del evento ha sido reducida de 15 a 11 días. Por lo tanto, el precio de las cajas también ha sido reducido para que todos los jugadores puedan conseguir todos los premios.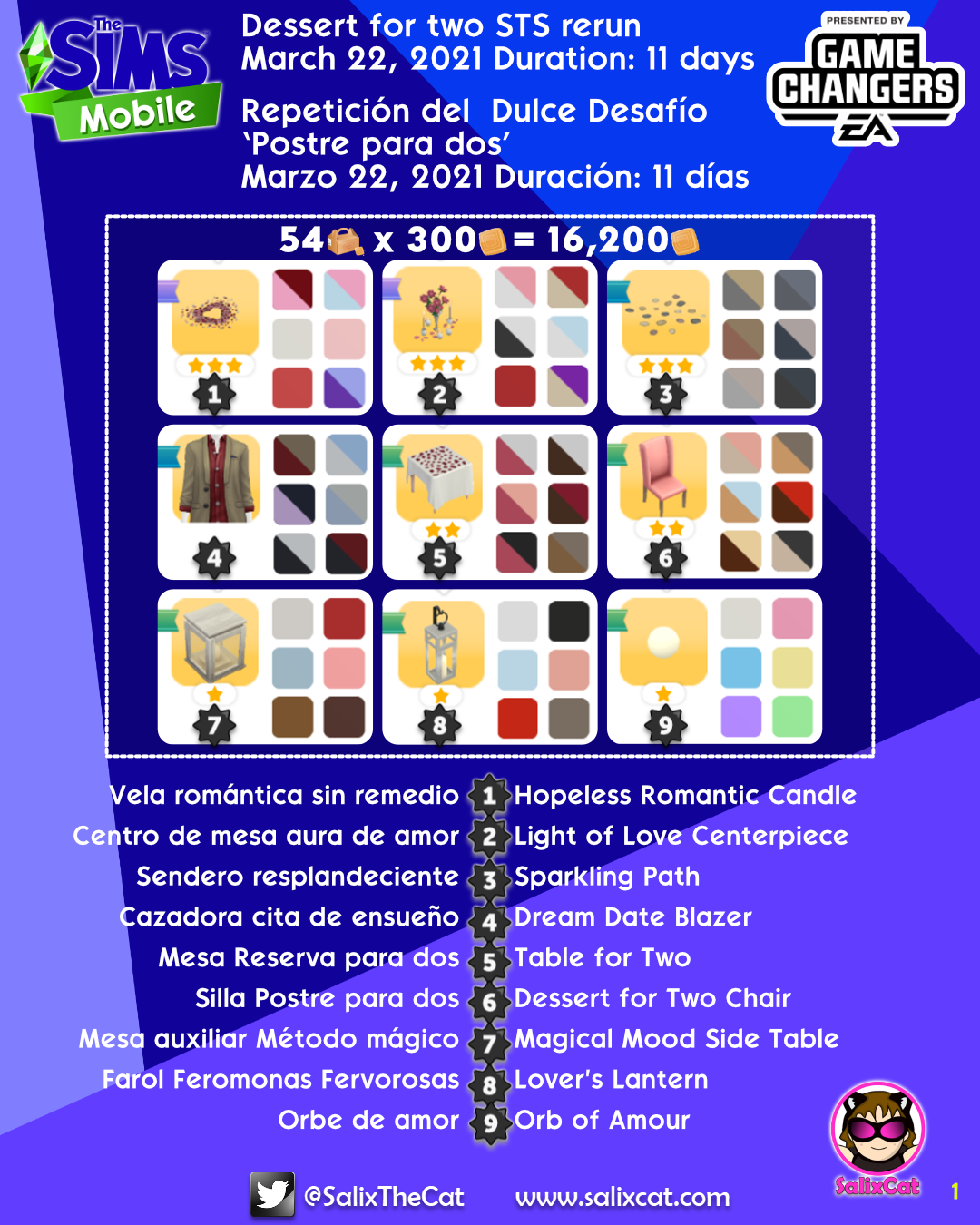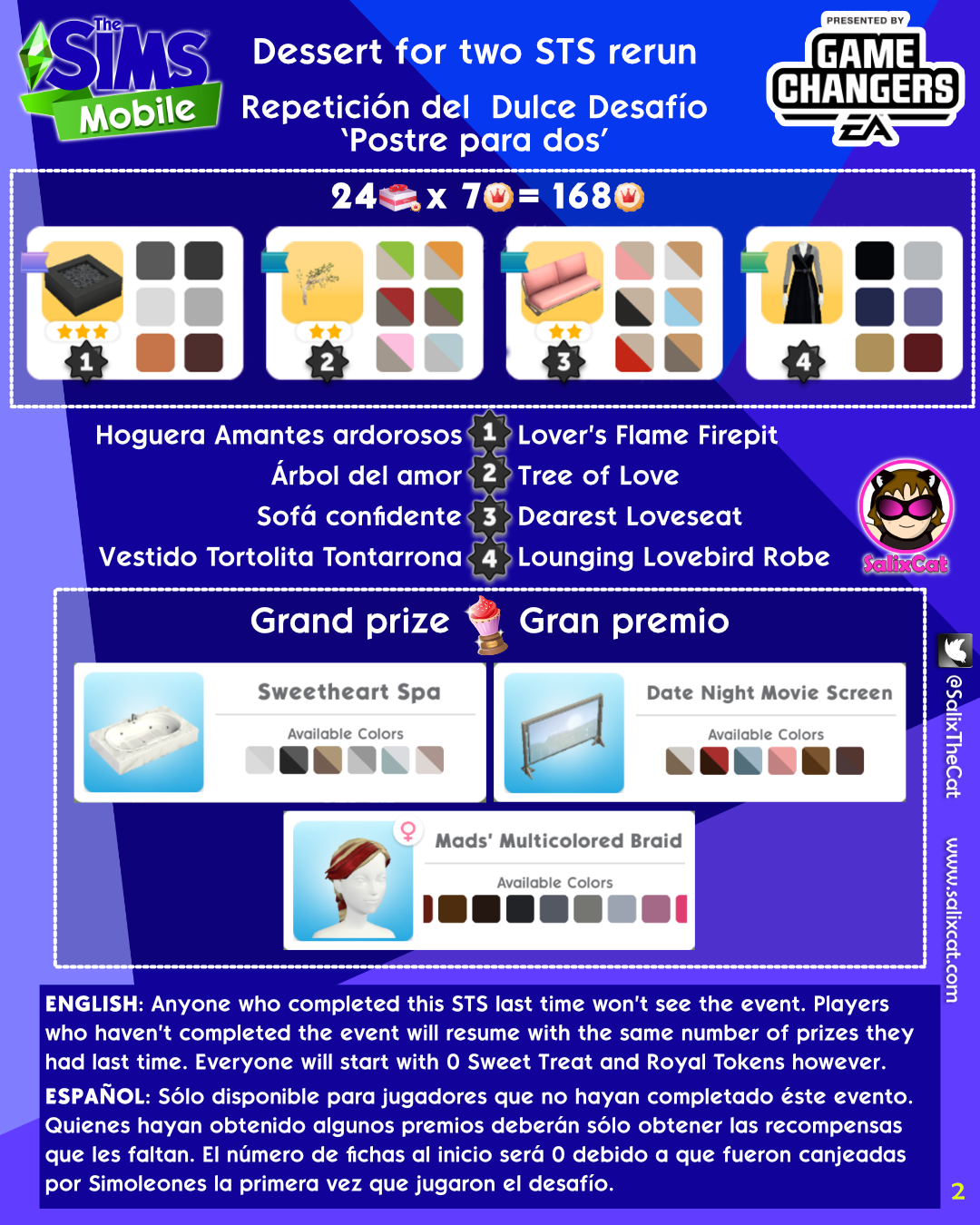 Thanks to EA Game Changers and Firemonkeys for providing early access to this content. 
If you have questions or comments you can find me on Twitter @SalixTheCat or on Answers HQ forums in Spanish and in English.
---
Gracias a EA Game Changers y Firemonkeys por suministrar la información que he usado en esta guía. 
Si tienes preguntas o comentarios puedes encontrarme en Twitter @SalixTheCat o en el foro de Answers HQ en Español y en Inglés.