A new Sweet Treat Showdown event starts the 19th of January 10:00 a.m. PT.
Event duration: 11 days.
There will be two packs available to purchase during the event.
The Fan Fave Quest will also be available and will award extra tokens.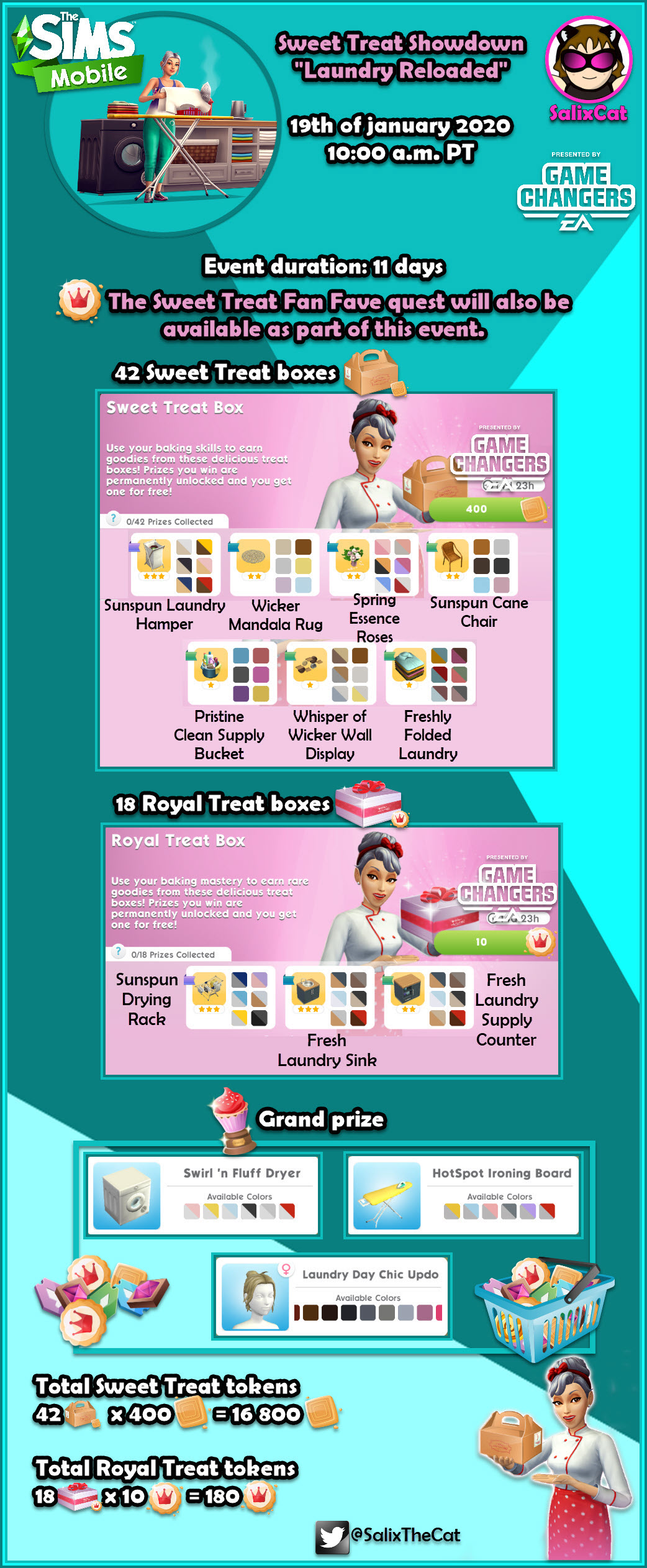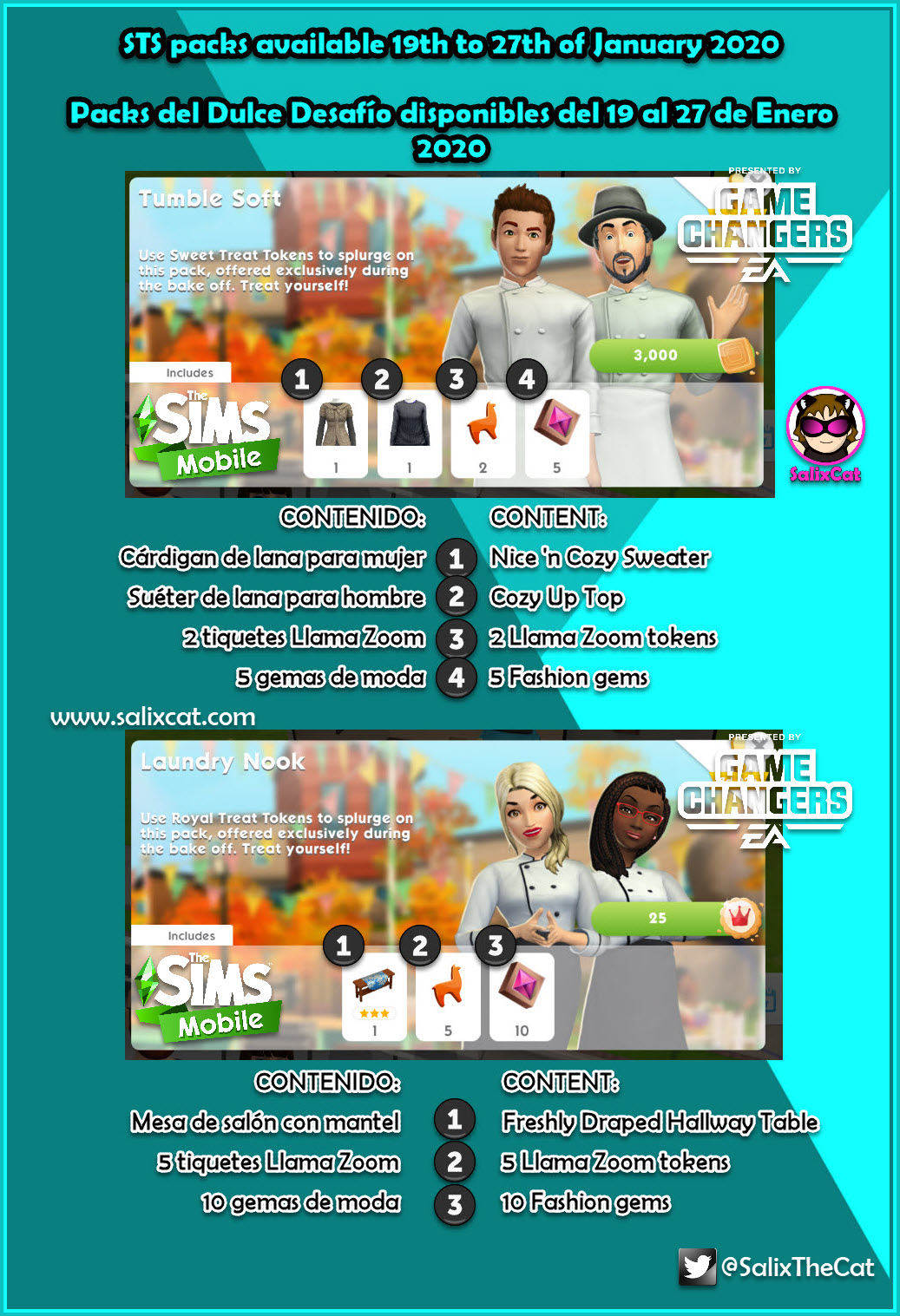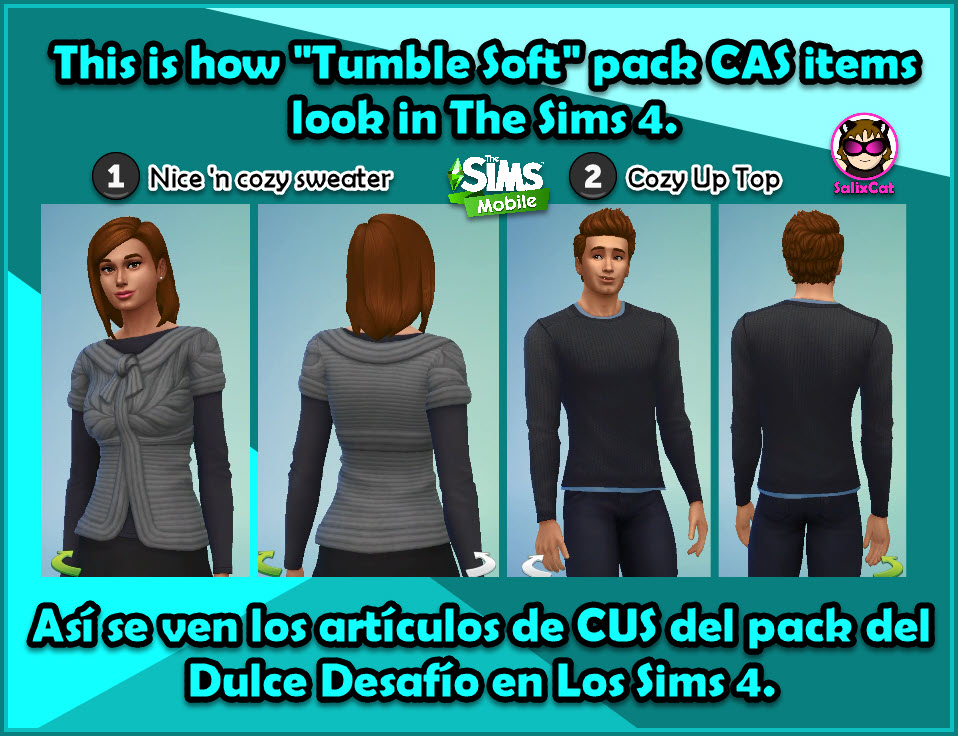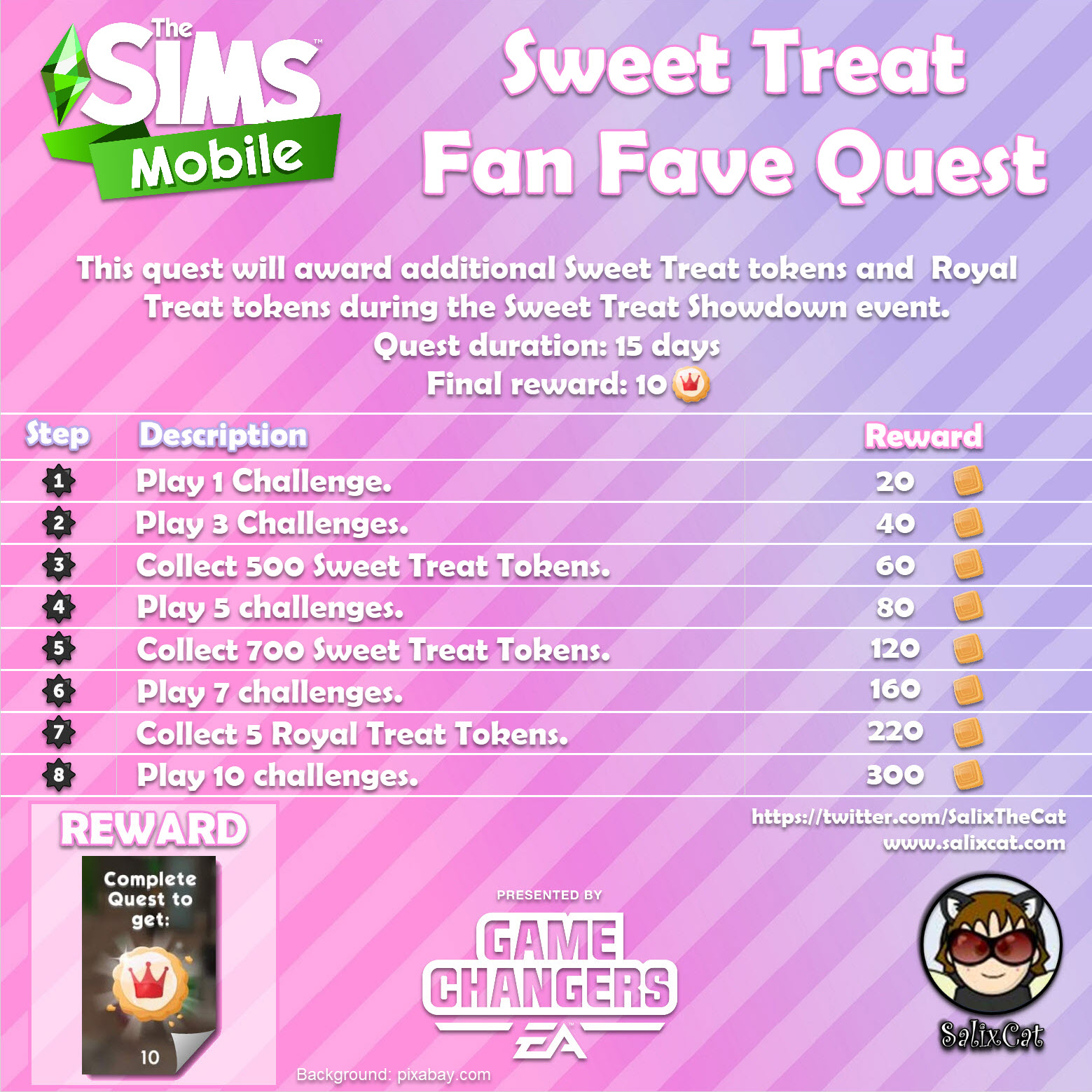 Thanks to EA Game Changers y Firemonkeys for the information I have used in this event guide.
If you have questions or comments you can find me on Twitter @SalixTheCat or on Answers HQ forums in Spanish and in English.