Contenido del pack Gala Gloriosa
@thesimsmobile
– Disponible 7 de Febrero.
El peinado viene en 17 colores diferentes. El vestido, pendientes y zapatos en 6 colores diferentes.
---
Red Carpet Radiance pack content – Available 7th of February
Hairstyle available in 17 colour swatches. Dress, earrings and shoes available in 6 colour swatches.
#thesimsmobile
#thesimsmobilepack
#thesimsmobilecas
#lossimsmovil
#lossimsmovilcus
#lossimsmovilpack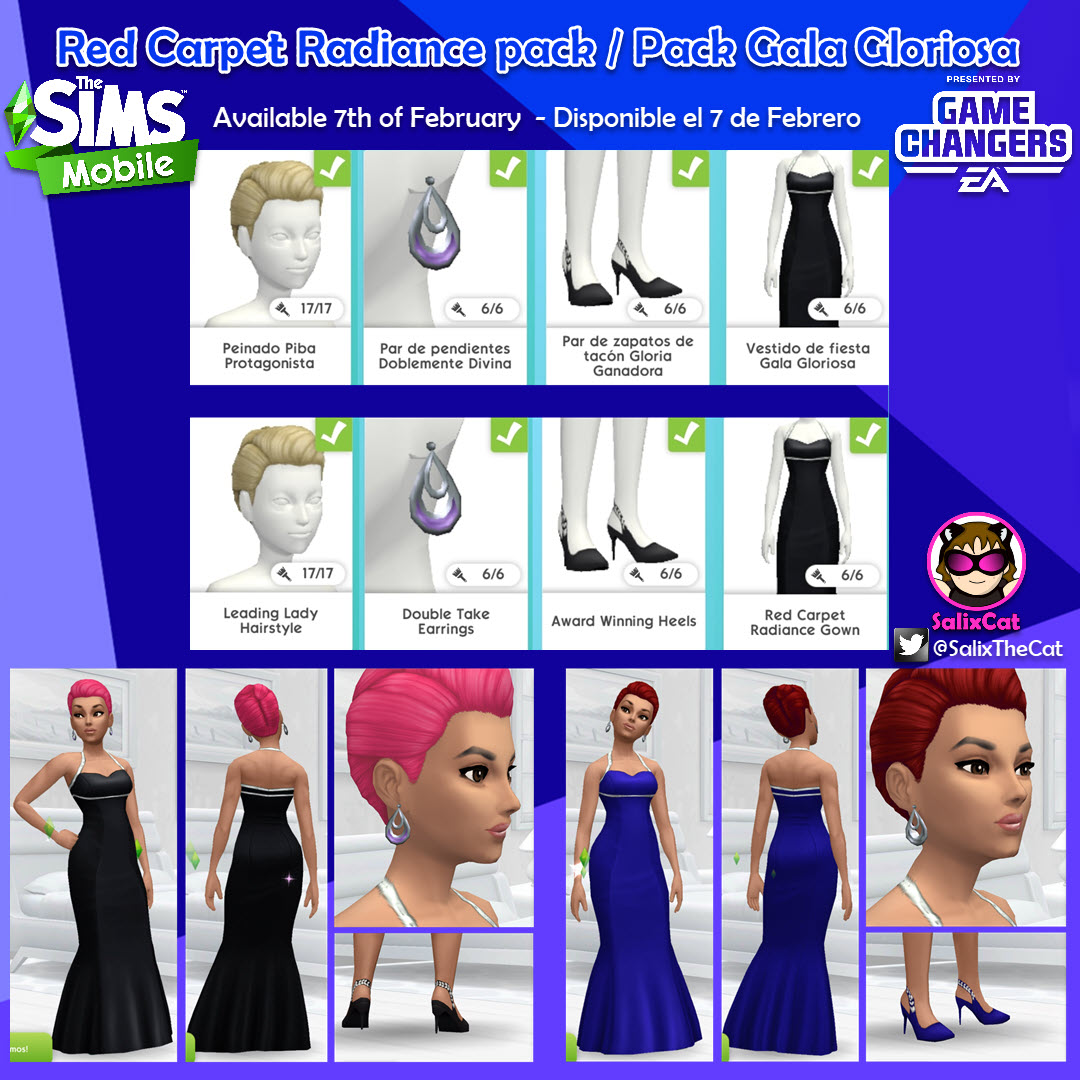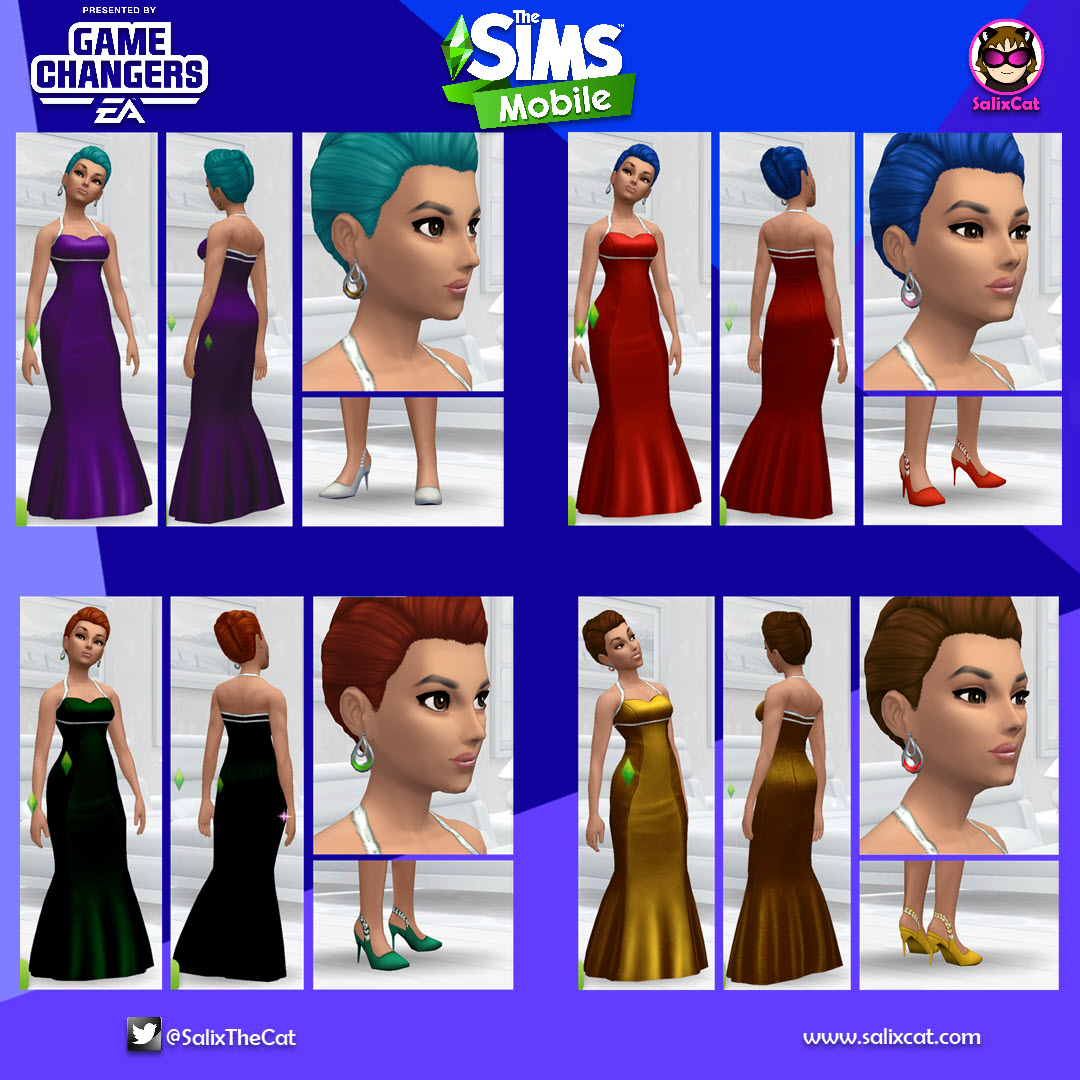 Thanks to EA Game Changers and Firemonkeys for the information I have used in this event guide.
If you have questions or comments you can find me on Twitter @SalixTheCat or on Answers HQ forums in Spanish and in English.
---
Gracias a EA Game Changers y Firemonkeys por suministrar la información que he usado en esta guía.
Si tienes preguntas o comentarios puedes encontrarme en Twitter @SalixTheCat o en el foro de Answers HQ en Español y en Inglés.