Update release on app stores: Tuesday 29th of August, 2023. Time: 10:30 p.m. UTC.
Please notice time and date can be subject to change.
You can find more information about this update on EA's official blog notes.
What's new in this update
1. Layout unification update
The screen layouts have been updated to be the same across all devices – phones to tablets. This will enable the developers to create a better experience for players on all screen sizes. If you're on a tablet, you may notice the UI looks a little bit different with this new update! If you need support with any of these changes, please visit us on Answers HQ or reach out to EA Help.
2. Free packs to celebrate Hispanic Heritage Month
Hispanic Heritage Month Pack (rerun)
Available 29 of August – 15 of Septemper
Hispanic Heritage Celebration Pack
Available 15 of September – 15 of October
Tap on the images to enlarge:
3. New animations
Three new animations will be added in this update. Check out the animations in Michiiiro's videos linked down below.
Drum Pots'n'Pans
As seen on teasers, toddlers will be able to get pots and pans from Island Counters, Cooktop Islands, Workshop Islands, and Deco Stoves, and use them as drums.
This animation will be unlocked by redeeming the 'Illustrious Industrial' Live Event Grand Prize.
Get Greasy Hands
Teen, adult and senior Sims will be able to repair the Red Antique Car and the Blue Antique Car.
Both cars will be unlocked by redeeming the SimChase 63: Garage Grapple event Grand Prize.
Take snapshots
Teen, adult and senior Sims will be able to take snapshots. For this animation they will use the Taupe and the Blue Photography Bags.
These bags are rewards from Influence Island Season 42
Here is the list of playable events for this update.
Tap on the images to enlarge: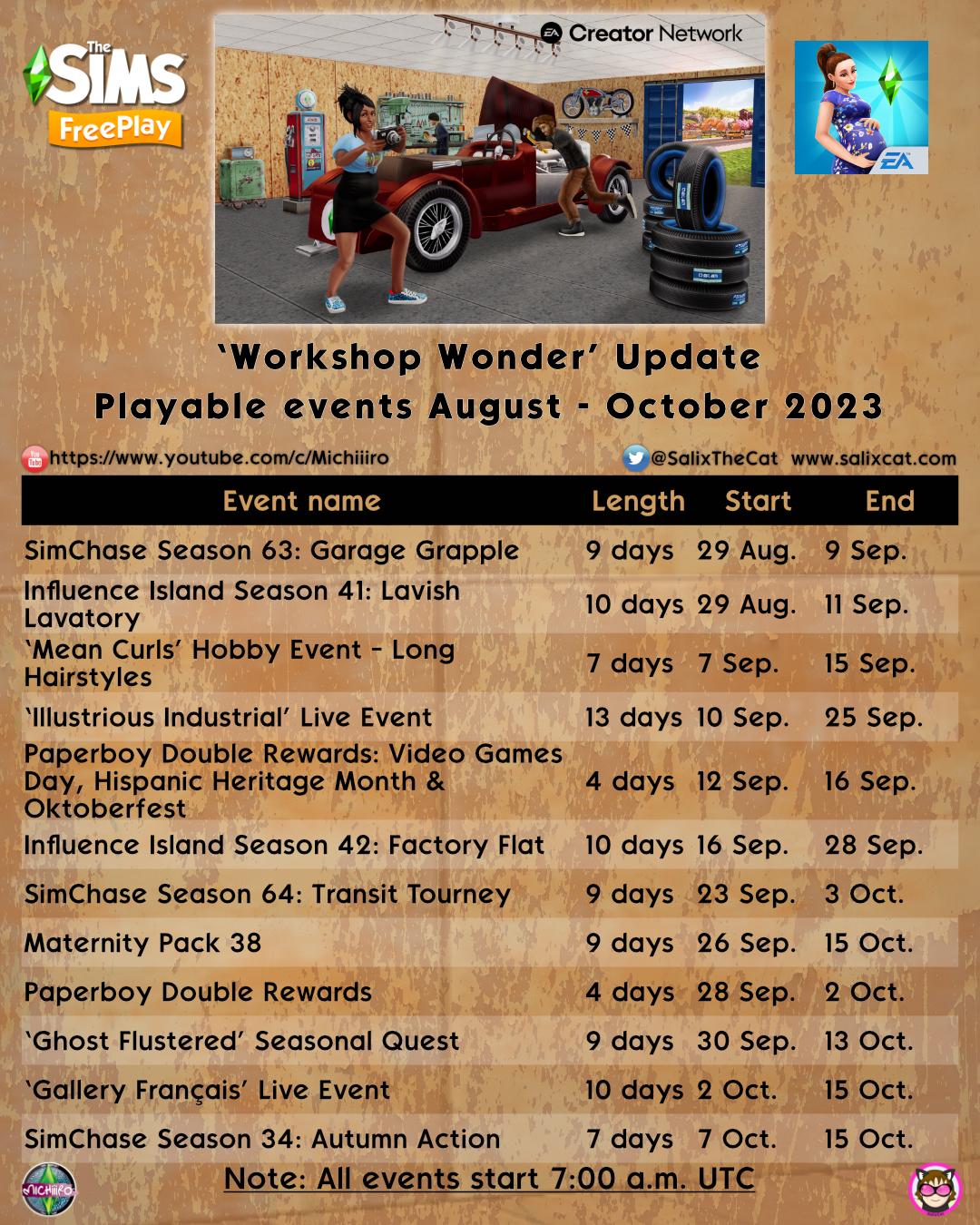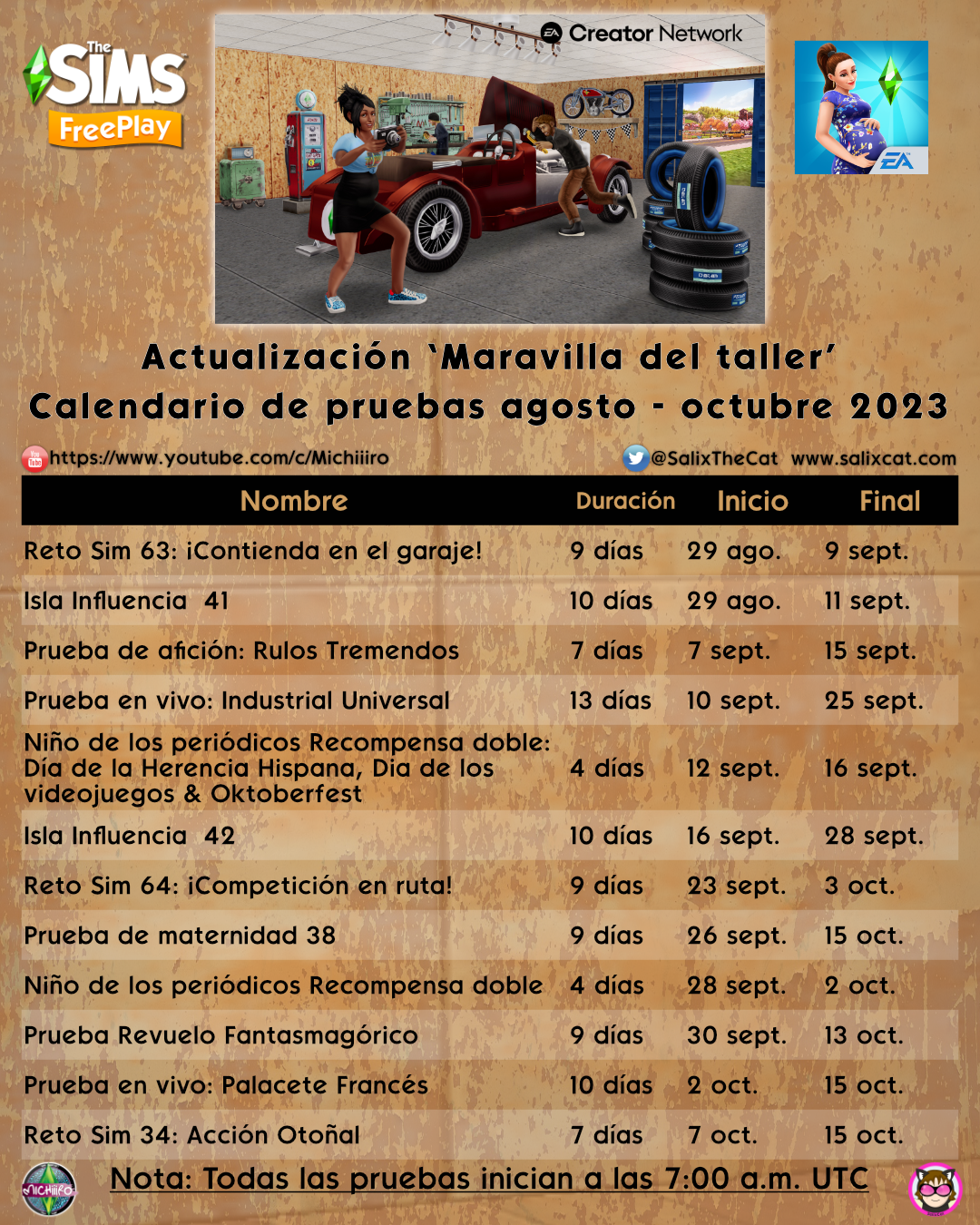 ---
Thanks to EA Creator Network and Firemonkeys for providing early access to this update. 
You can find more information in Spanish about The Sims Freeplay on Michiiiro's YouTube channel.