Don't miss Influence Island Season 17 for even more romantic rustic wedding décor in all-new color variants inspired by Influence Island Season 5, so your Sims can party their special night away and celebrate love together!
This event starts the 3rd of October and has a duration of 10 days.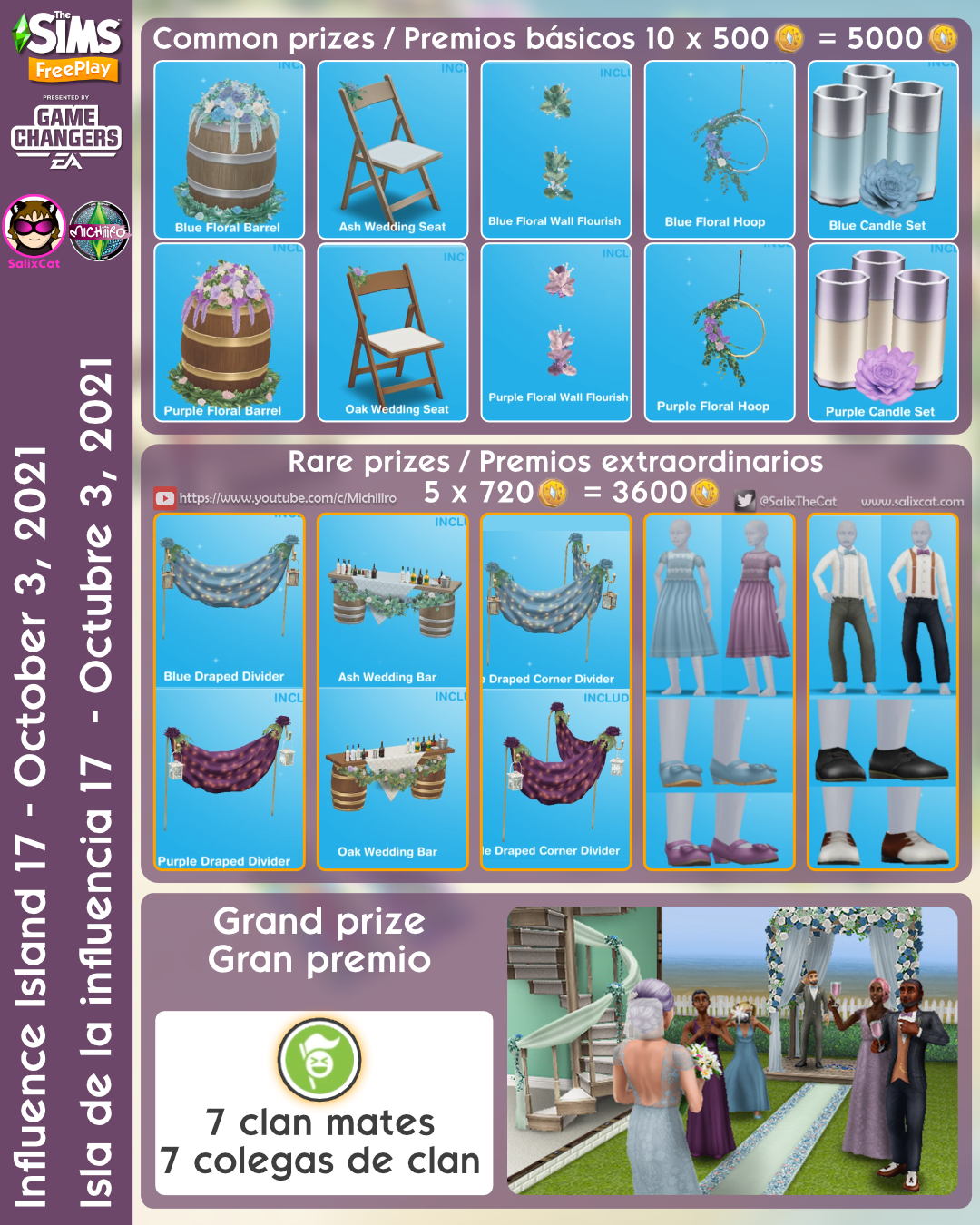 ---
Thanks to EA Game Changers and Firemonkeys for Beta early access. 
You can find more information in Spanish about The Sims Freeplay on Michiiiro's YouTube channel.