Pink! Peach! Aqua! There's so much to love about pastel color palettes. And in this 13-day event, your Sims can earn a collection of soft-hued prizes to build a pastel paradise! Your Sims will need to craft resources to unlock perfume bottles, painted mirrors, shell seat toilets, candlelit baths (complete with a caddy and tablet screen), and a totally cute hot tub! There's also braided floral hairstyles for Teen and Adult Sims.
Build your Sims' dream house with this grand prize: it's a pastel share house inspired by '80s contemporary mansions. Pools and palm trees surround an outdoor area perfect for your Sim's parties. There's also three cute bedrooms painted in neutral pinks, yellows and greens, plus a bar area and matching bathrooms.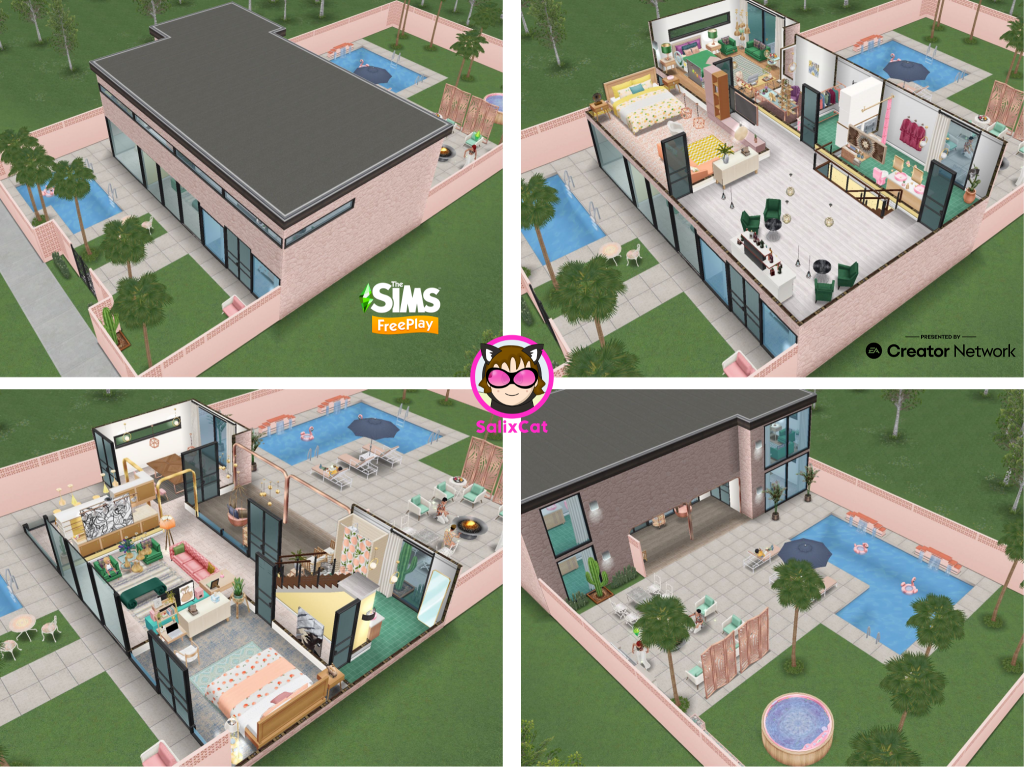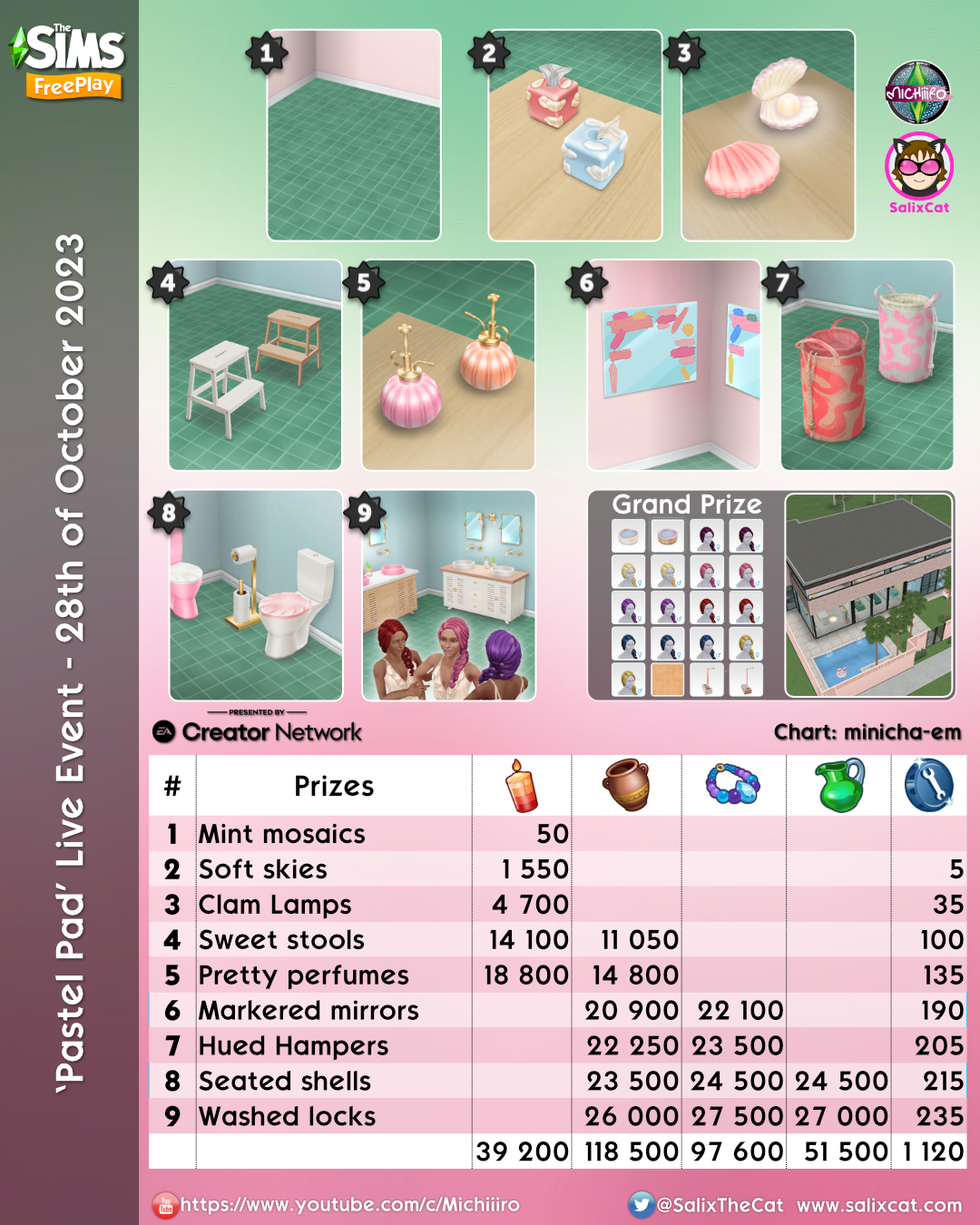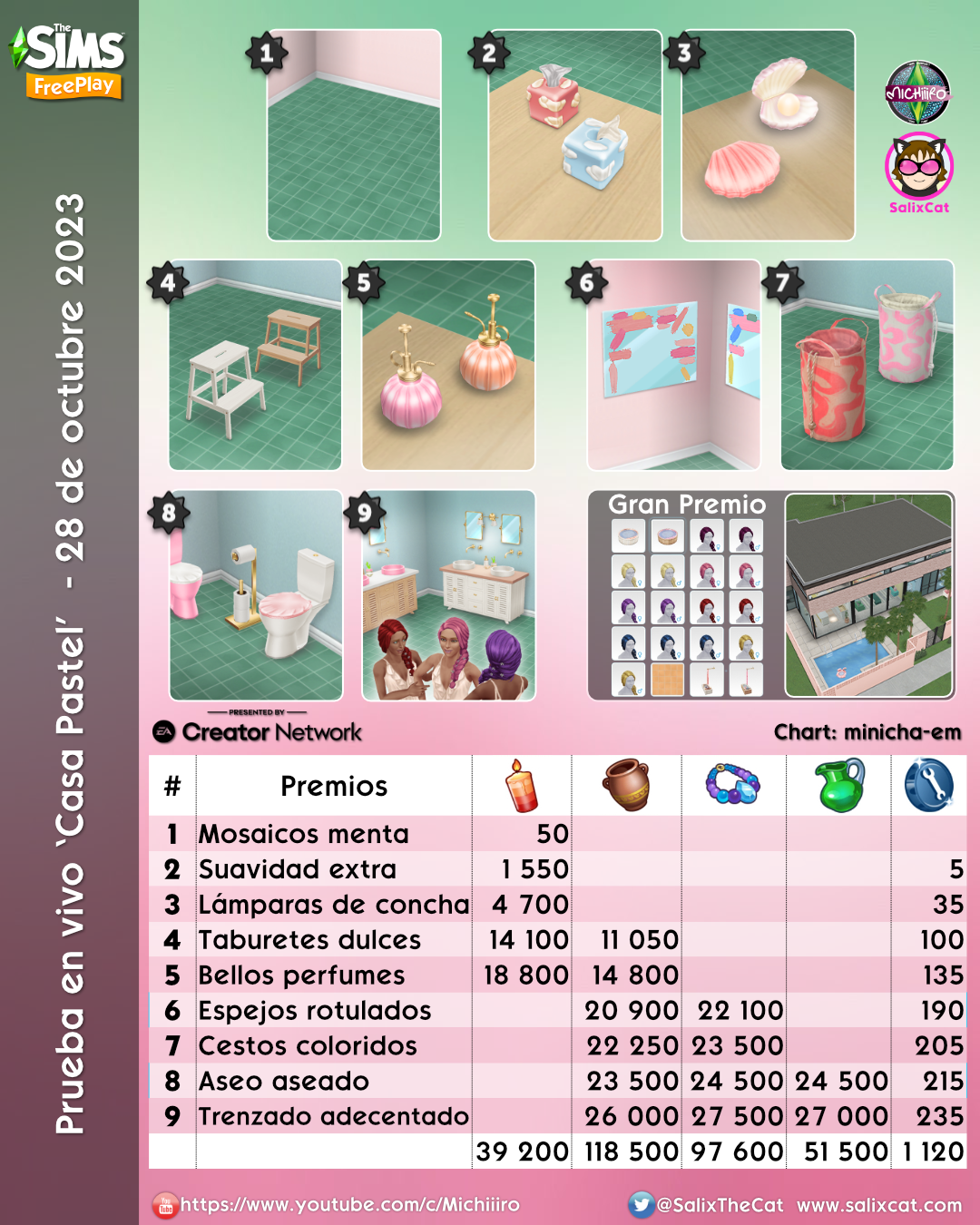 ---
Thanks to EA Creator Network and Firemonkeys for providing early access to this update. 
You can find more information in Spanish about The Sims Freeplay on Michiiiro's YouTube channel.