Starting 16 September, the 'Marvelously Maximalist' live event begins! The aim of this event is to collect enough resources from the Arts and Crafts Stations (found in the 'Event' tab of the Home Store or your inventory) to unlock all the items in this event but be quick – this event is only live for 10 days. 
As you craft your way through the event, you'll work towards unlocking exclusive décor, outfits and build items that are anything but ordinary! The grand prize house lot is a stunning multi-level home with a high A-frame roof, second floor outdoor balcony that spans the entire length of the home, bay windows and even a backyard pool area. Inside, the wall mounted faux-zebras and matching rugs complement the peacock curtains and life-size cheetah statue! Your Sims are sure to love the loud colors, patterns and textures on every surface from floor to ceiling, which are all taking center stage!
Transform your Sim's homes into a colorful retreat filled with interesting furnishing and combined patterned decorative accents, that prove it's okay to break conventional interior design rules! Milestone prizes include wooden flooring, bold floral wallpaper, faux-animal décor and much more, so your Sims can feel inspired in every room of the house.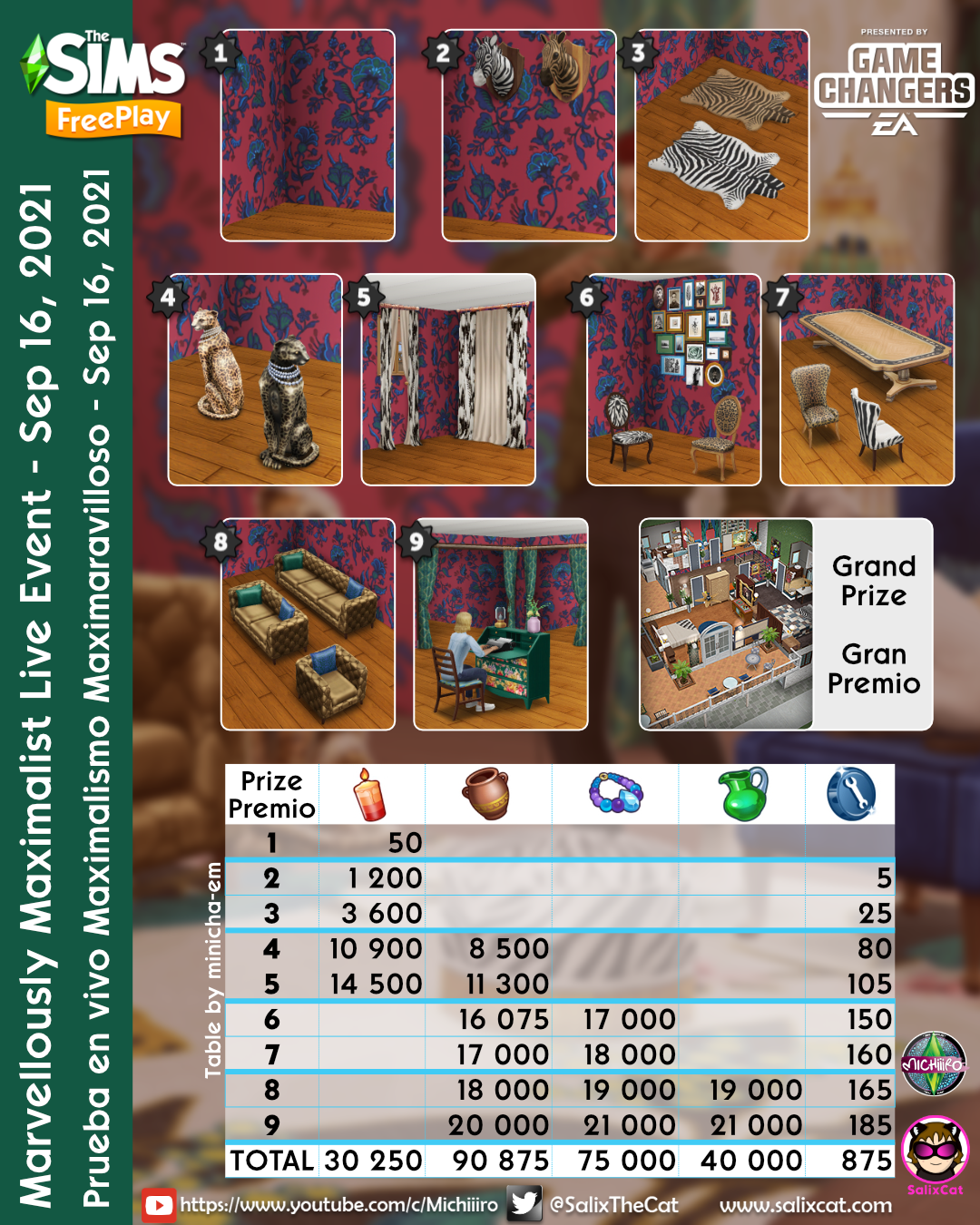 ---
Thanks to EA Game Changers and Firemonkeys for Beta early access. 
You can find more information in Spanish about The Sims Freeplay on Michiiiro's YouTube channel.