Update release on app stores: Monday 5th of September, 2022. Time: 10:30 p.m. UTC.
Please notice time and date can be subject to change.
Sul Sul! Fall is a time of fresh starts, a chance to celebrate the changing of the seasons. Be inspired by cozy textures and harvest colors in the latest update of The Sims FreePlay! You'll also enjoy: 
Living the celebrity lifestyle in a lavish mansion from the 'Glamorous Getaway' live event! Invite your friends inside for an up close and personal tour of your new gold-plated furniture and luxury décor. 

Persuading rival Sims on Influence Island for Season 29! Create breathtaking interiors with elegant lounge furniture. 

Decorate with an autumnal palette to make your home more inviting in SimChase Season 47: Fall Feud & Season 48: Autumn Aversion! 
You can find more information about this update on EA's official blog notes.
All events start at 7:00 a.m. UTC. Tap on the images to enlarge: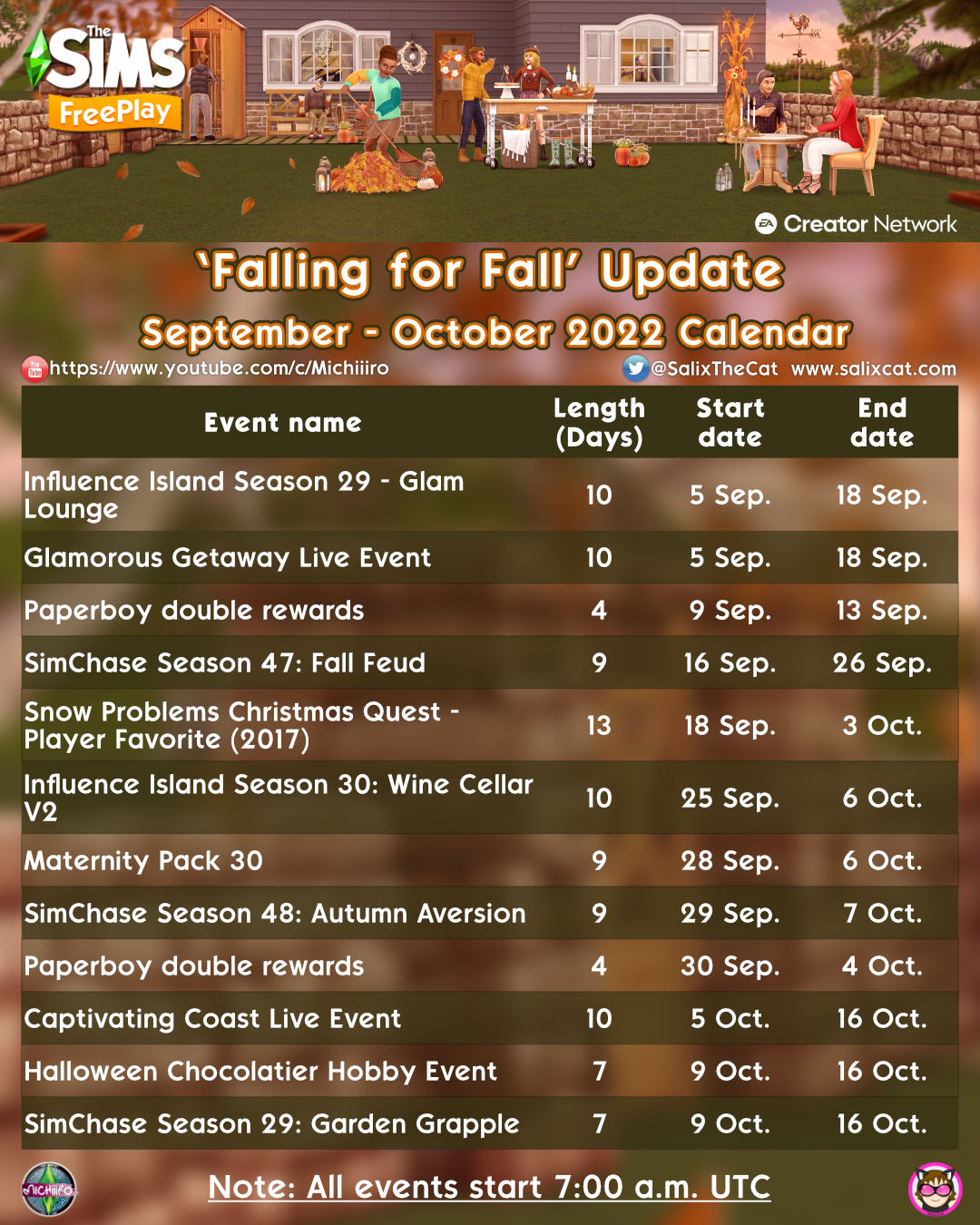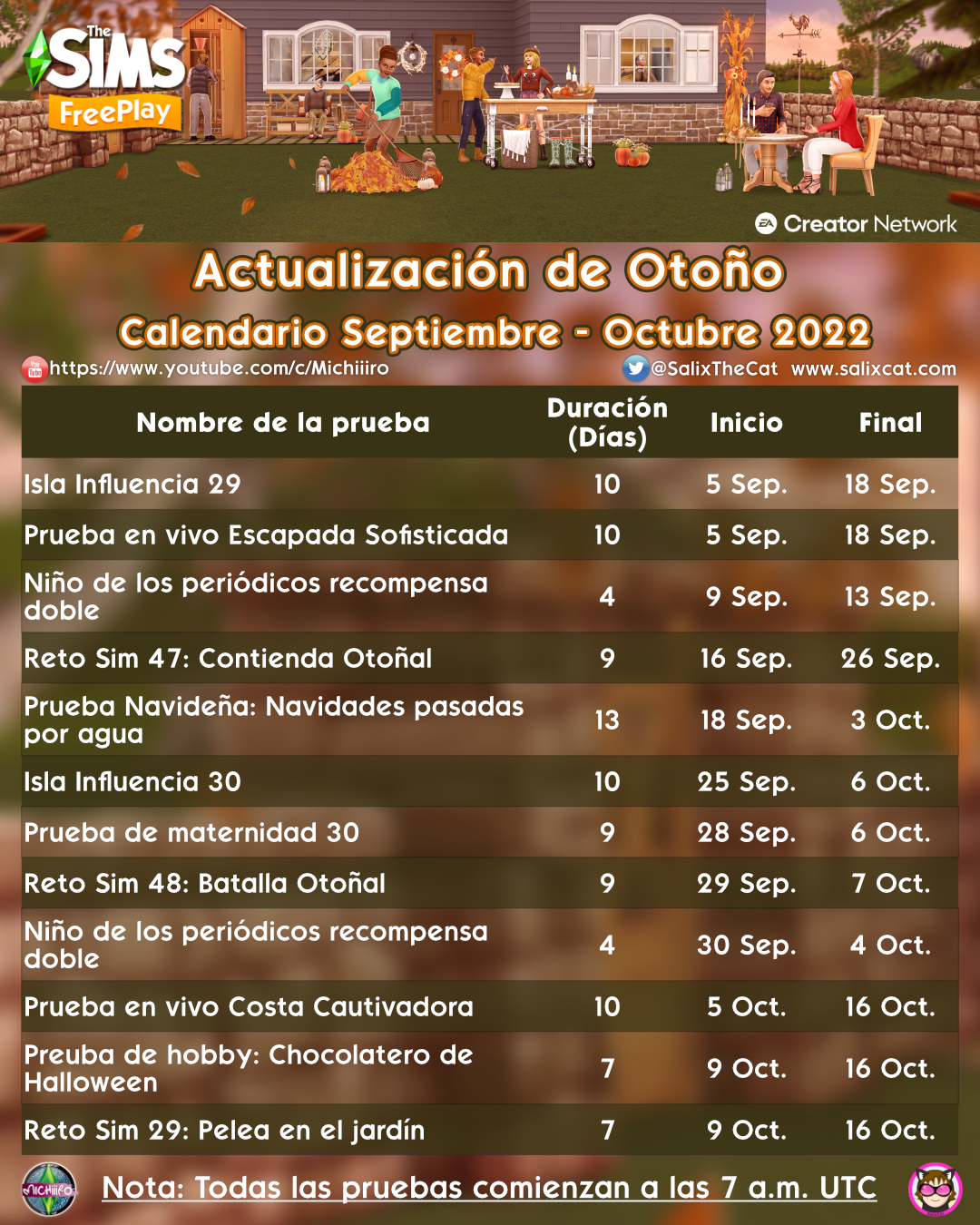 ---
Thanks to EA Creator Network and Firemonkeys for providing early Beta access to this update. 
You can find more information in Spanish about The Sims Freeplay on Michiiiro's YouTube channel.