ENGLISH:
A new Sweet Treat Showdown event starts the 8th of June 2020. The rewards of this event are The Sims 4 items from the new Eco Lifestyle expansion pack, except for the Green With Envy Vanity which is a Sims Mobile exclusive item.
Event duration: 15 days.
The Sweet Treat Pro ticket will be available for $9,99USD.
The Fan Fave Quest will also be available and will award extra tokens.
---
ESPAÑOL:
El 8 de junio 2020 a las 7:00 p.m. hora de España peninsular comenzará un nuevo evento Dulce Desafío. Casi todas las recompensas de este evento son artículos de la última expansión de Los Sims 4, Vida ecológica. La única excepción es el Tocador Verde de Envidia que es un artículo exclusivo de Los Sims Móvil.
La duración de este evento es de 15 días.
La oferta del Tiquete Pro del Dulce Desafío estará disponible con un costo de $9,99 USD. Ver detalles abajo.
La misión Estrella del Dulce Desafío también estará disponible para ganar fichas adicionales.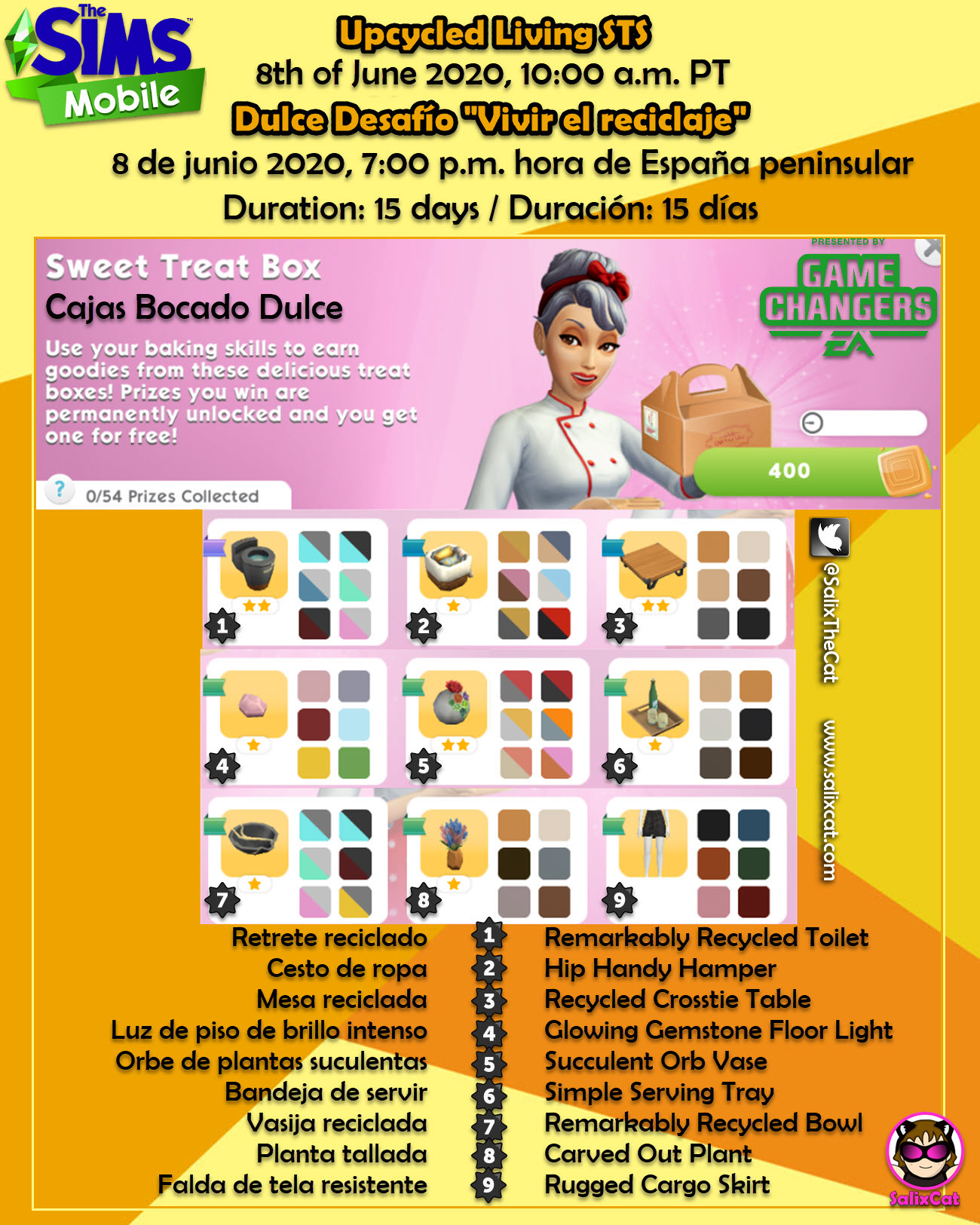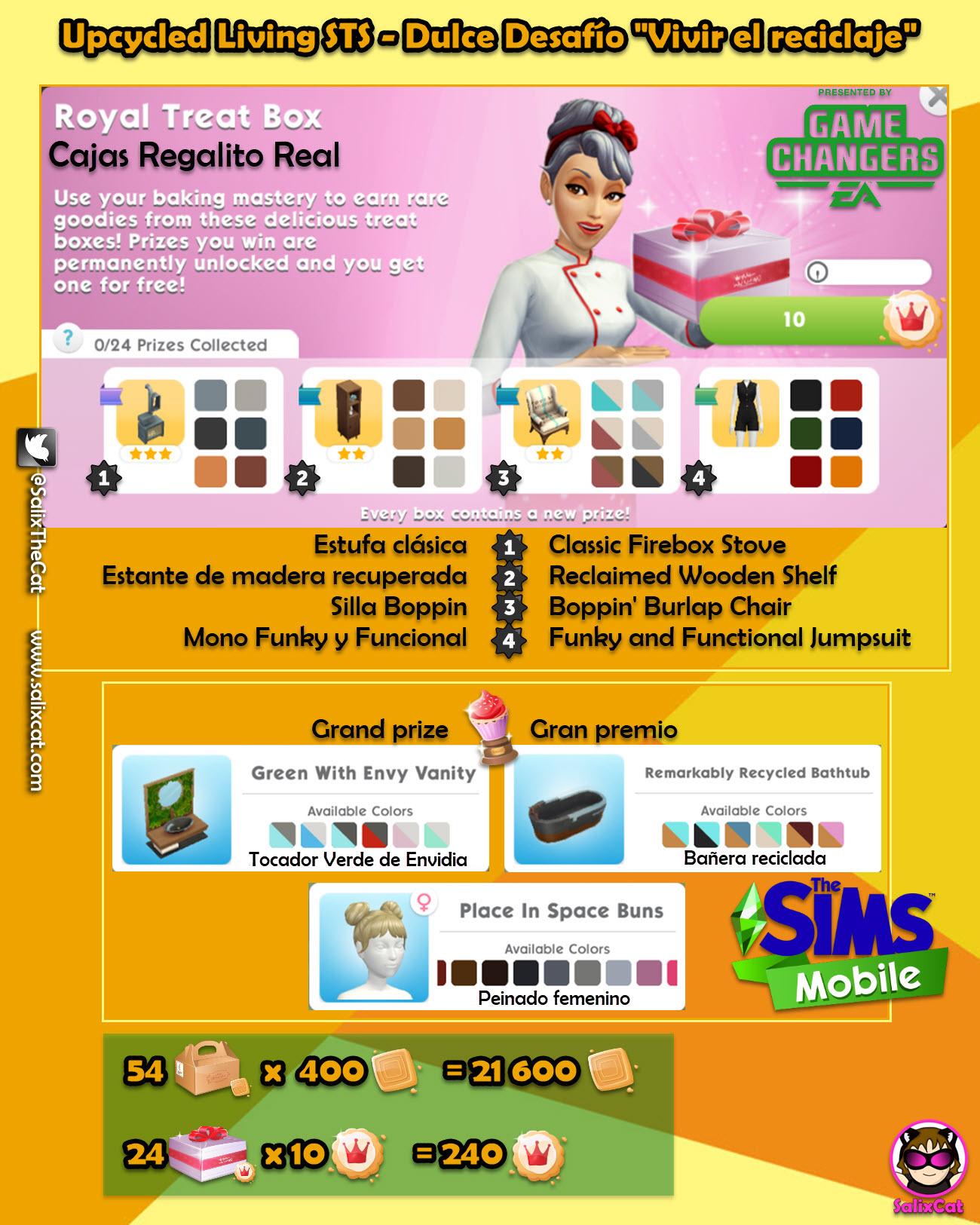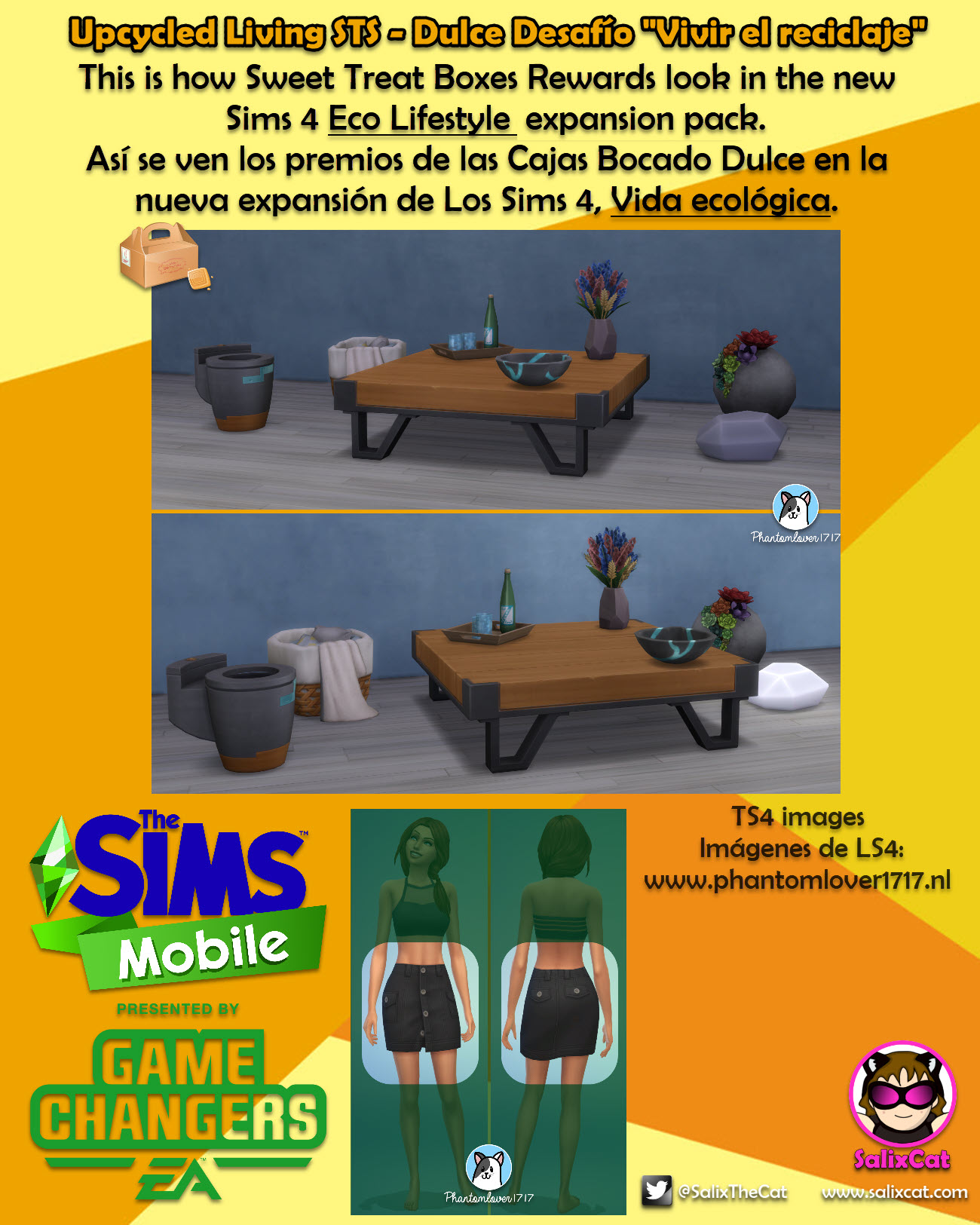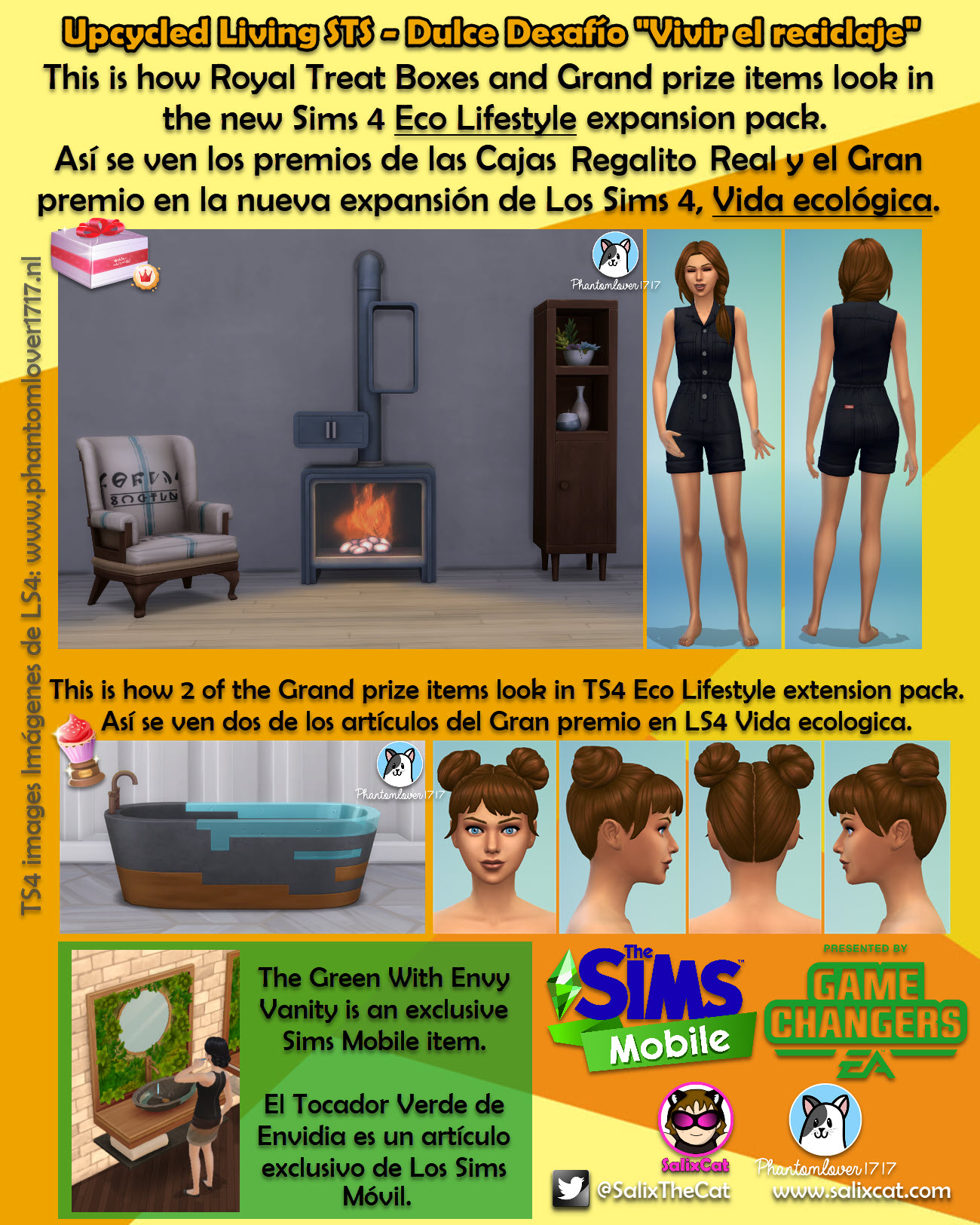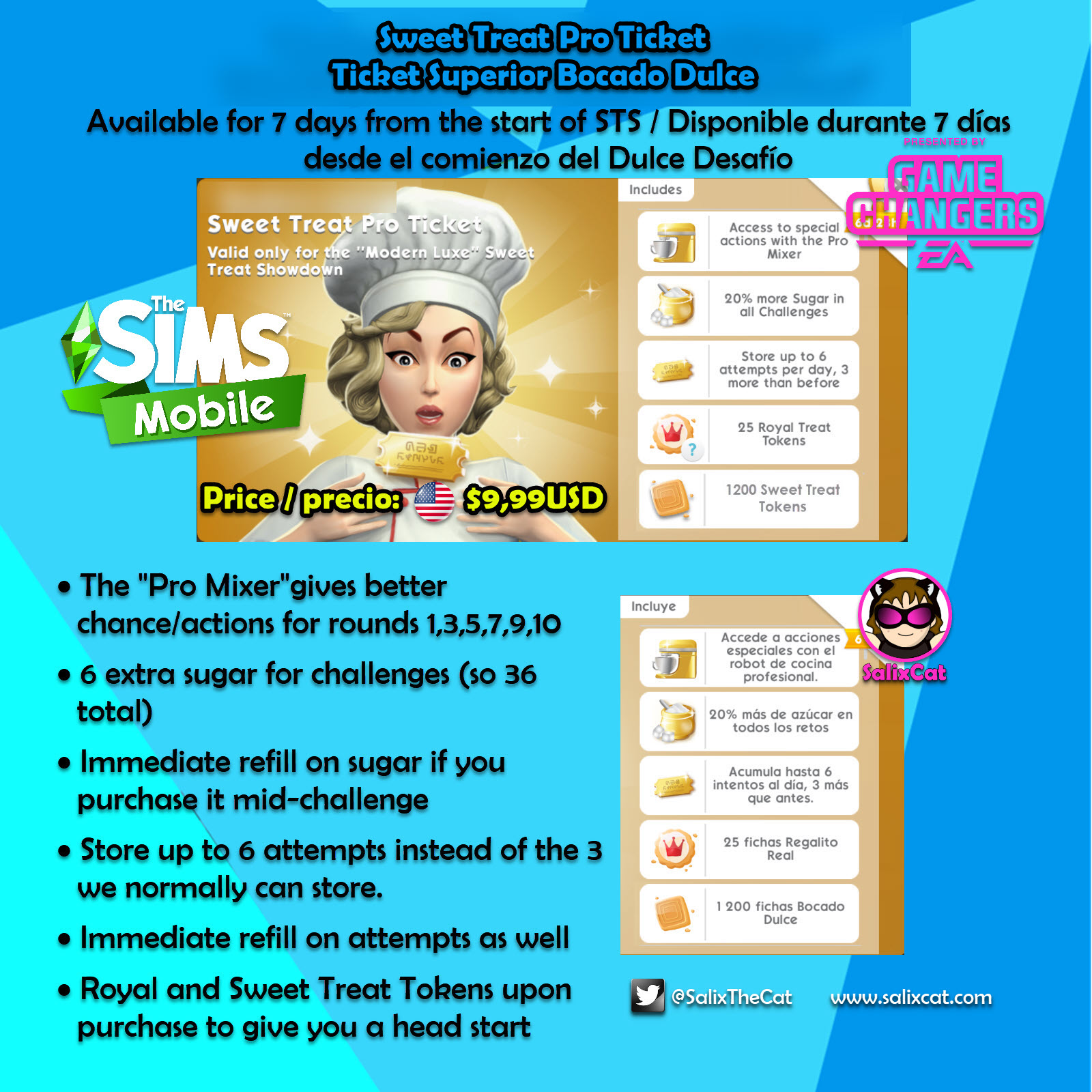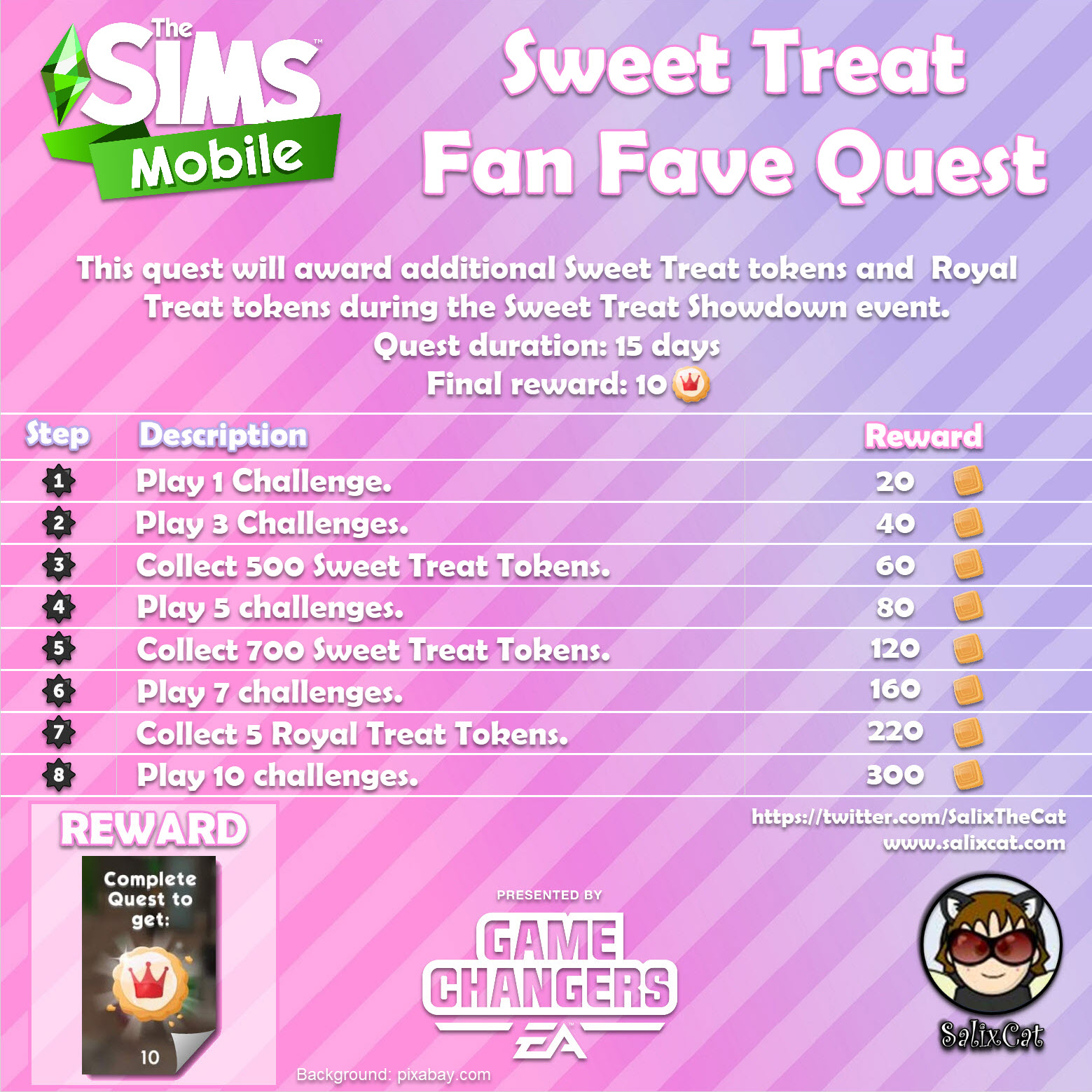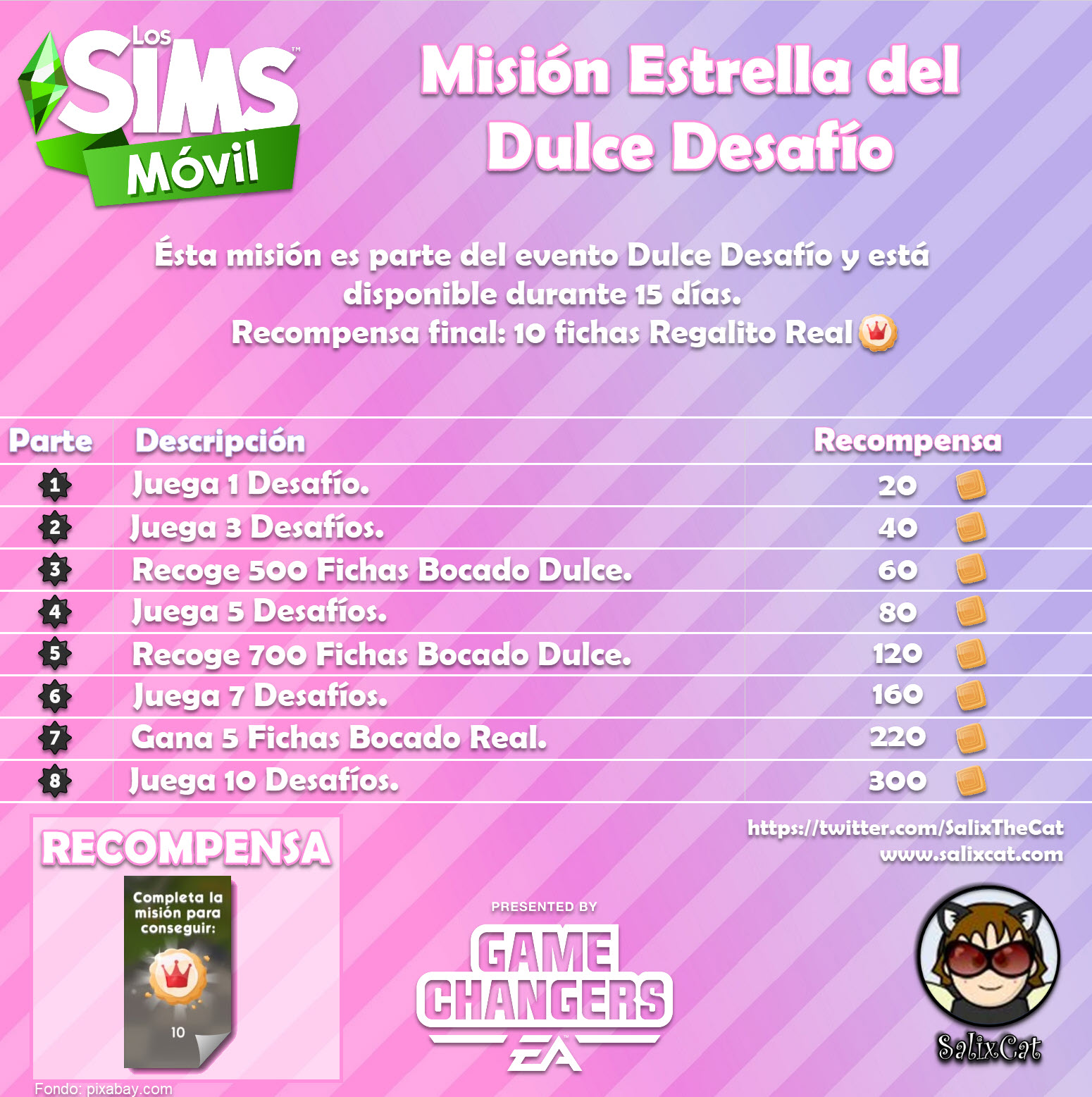 ---
Thanks to EA Game Changers and Firemonkeys for the information I have used in this event walkthrough. Thanks Phantom for The Sims 4 images.
If you have questions or comments you can find me on Twitter @SalixTheCat or on Answers HQ forums in Spanish and in English.
---
Gracias a EA Game Changers y Firemonkeys por suministrar la información que he usado en esta guía. Gracias Phantom por las imágenes de Los Sims 4.
Si tienes preguntas o comentarios puedes encontrarme en mi grupo de Facebook The Sims Mobile – Salix Cat – Grupo Oficial, en Twitter @SalixTheCat o en el foro de Answers HQ en Español y en Inglés.