Wumples is back with a new wishlist the 21st of September 2020, 10:00 a.m. local time.
The rewards are:
Sitting And Staring Doll from The Sims 4 Jungle Adventure
Forget Me Knit Plush from The Sims 4 StrangerVille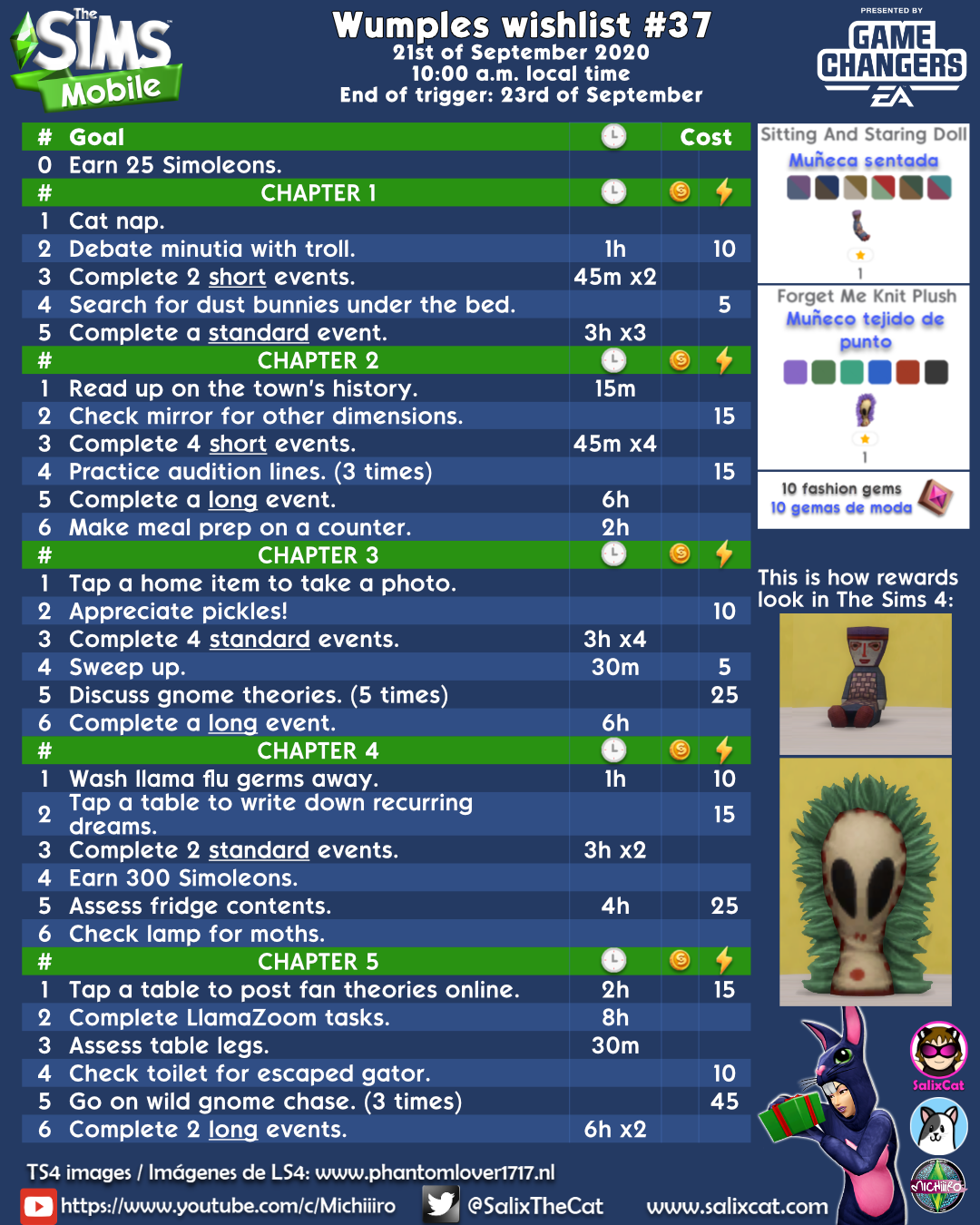 El 21 de septiembre 2020 a las 10:00 a.m. hora local comenzará una nueva misión La lista de deseos de Wumples. 
A partir del momento en que recojas la recompensa del paso inicial o paso 0 (ganar 25 Simoleones) tendrás 5 días para completar los 5 capítulos de la misión.
Cada día se desbloqueará un nuevo capítulo a la misma hora que iniciemos el primer capítulo.
Los siguientes capítulos se irán desbloqueando sucesivamente aunque no hayas completado los anteriores.
Recompensas:
Muñeca de Los Sims 4 Aventura en la selva
'Alien tribal' de Los Sims 4 StrangerVille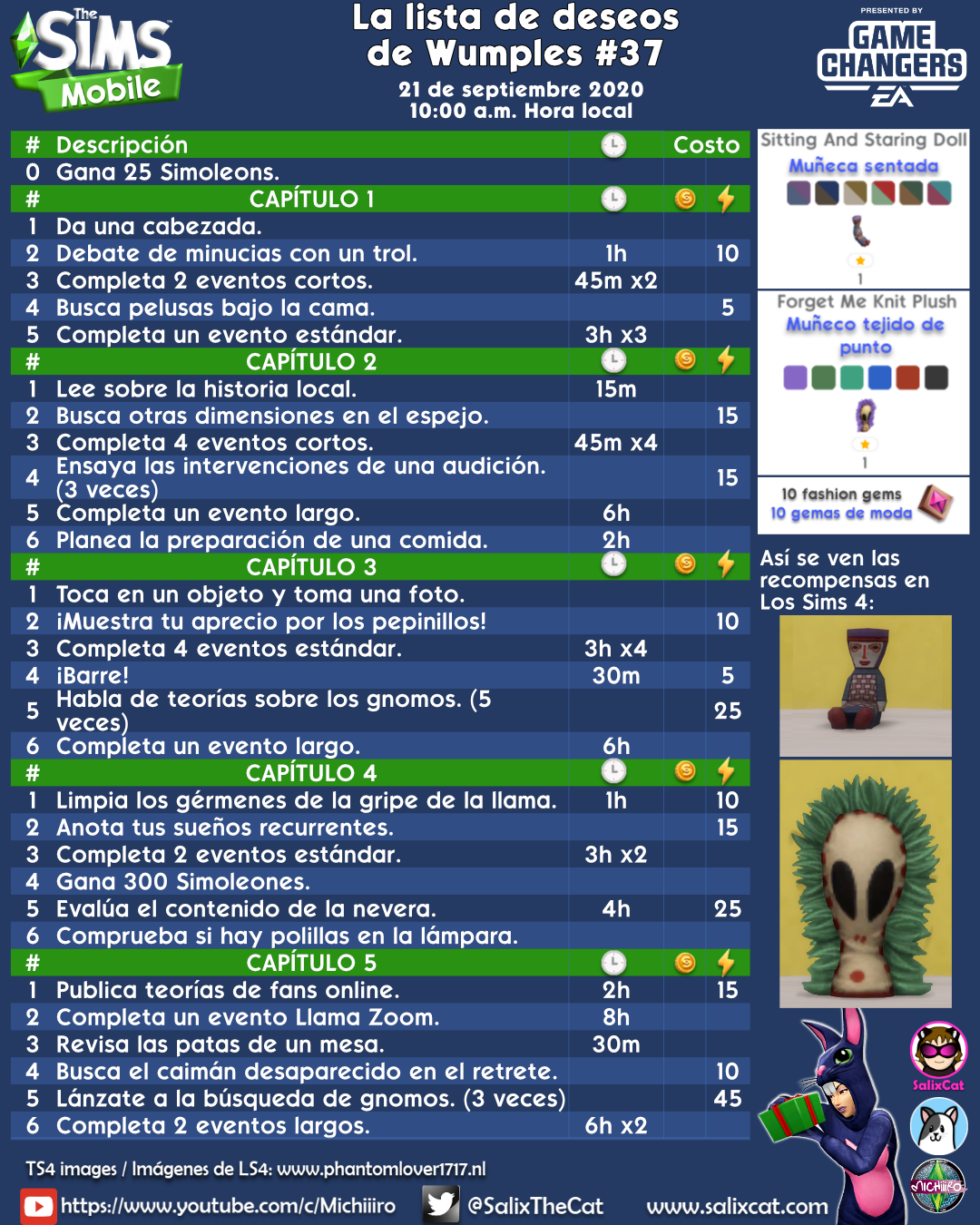 Thanks to EA Game Changers and Firemonkeys for the information I have used in this event walkthrough. Thanks Phantom for The Sims 4 images.
If you have questions or comments you can find me on Twitter @SalixTheCat or on Answers HQ forums in Spanish and in English.
---
Gracias a EA Game Changers y Firemonkeys por suministrar la información que he usado en esta guía. Gracias Phantom por las imágenes de Los Sims 4.
Si tienes preguntas o comentarios puedes encontrarme en mi grupo de Facebook The Sims Mobile – Salix Cat – Grupo Oficial, en Twitter @SalixTheCat o en el foro de Answers HQ en Español y en Inglés.
Puedes encontrar un video introductorio en el canal de YouTube de Michiiiro.