Wumples is back with a new wishlist the 15th of February 2020, 10:00 a.m. local time.
The rewards are the Resplendent Wall Sconce and the Millenim Pendant Lamp.
Here is the walkthrough: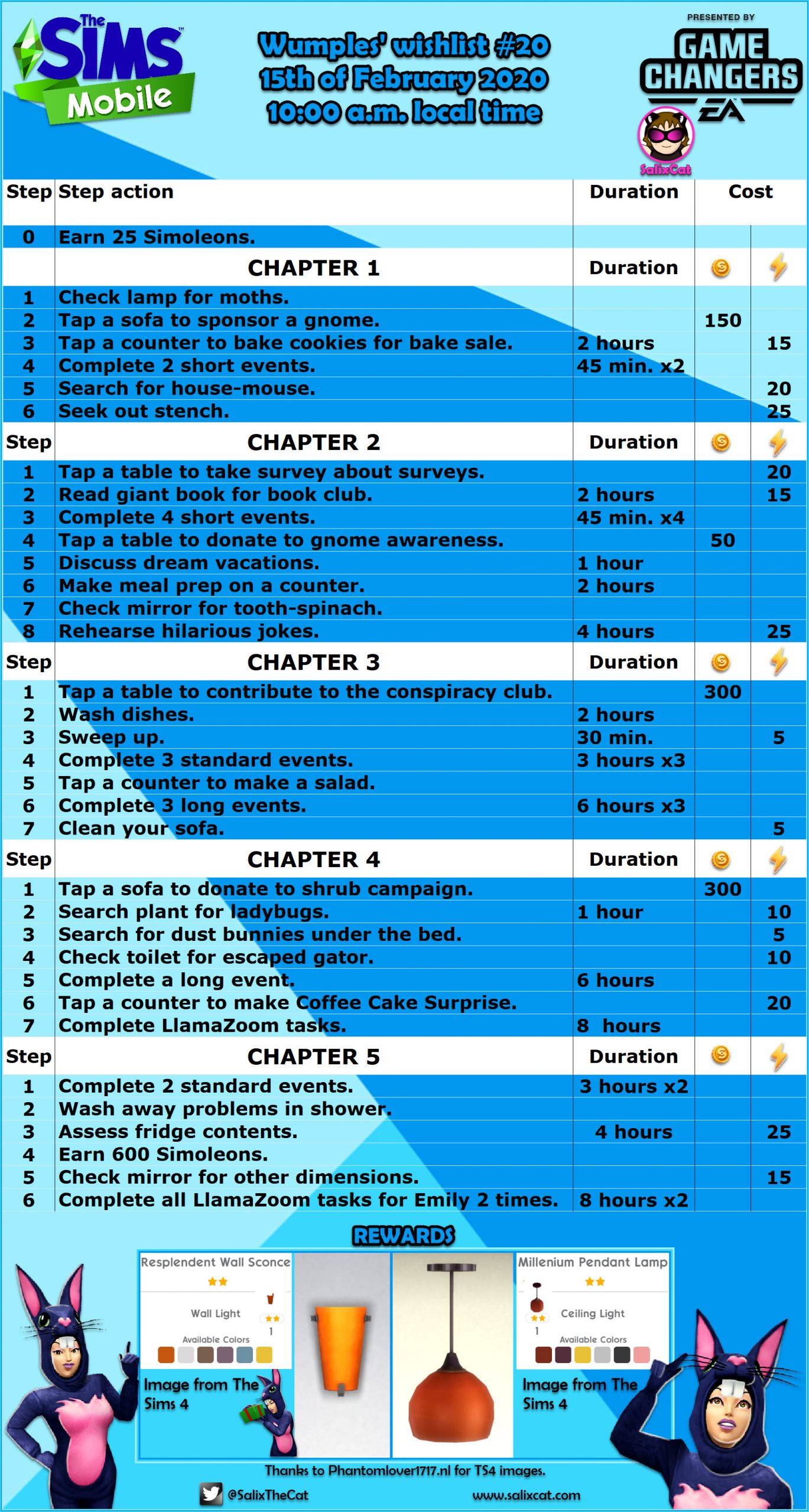 Thanks, EA Game Changers and Firemonkeys for the information. Thanks, Phantom for The Sims 4 images.
If you have questions or comments you can find me on Twitter @SalixTheCat or on Answers HQ forums in Spanish and in English.