The Journey to Batuu pack will be available again from the 26th of April until the 6th of May 2021.
This free pack was first launched the 7th of September 2020 to celebrate the launch of The Sims 4 Star Wars 'Journey to Batuu' Game Pack. Your Sims can continue the way of the force and dance to a galactic tune with their very own DJ R-3X Stereo and Lightsaber Wall Lights – complete in six kyber crystal colours!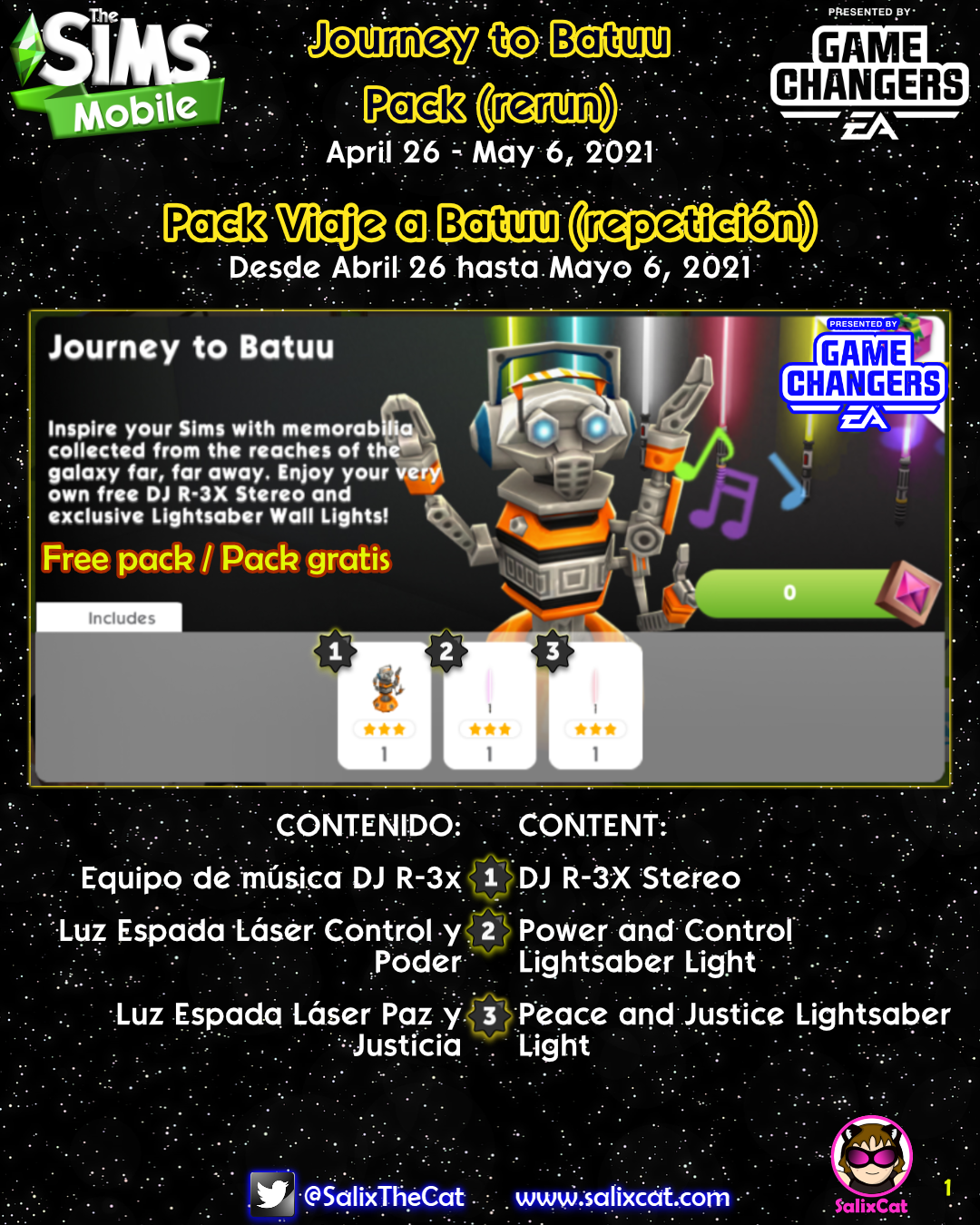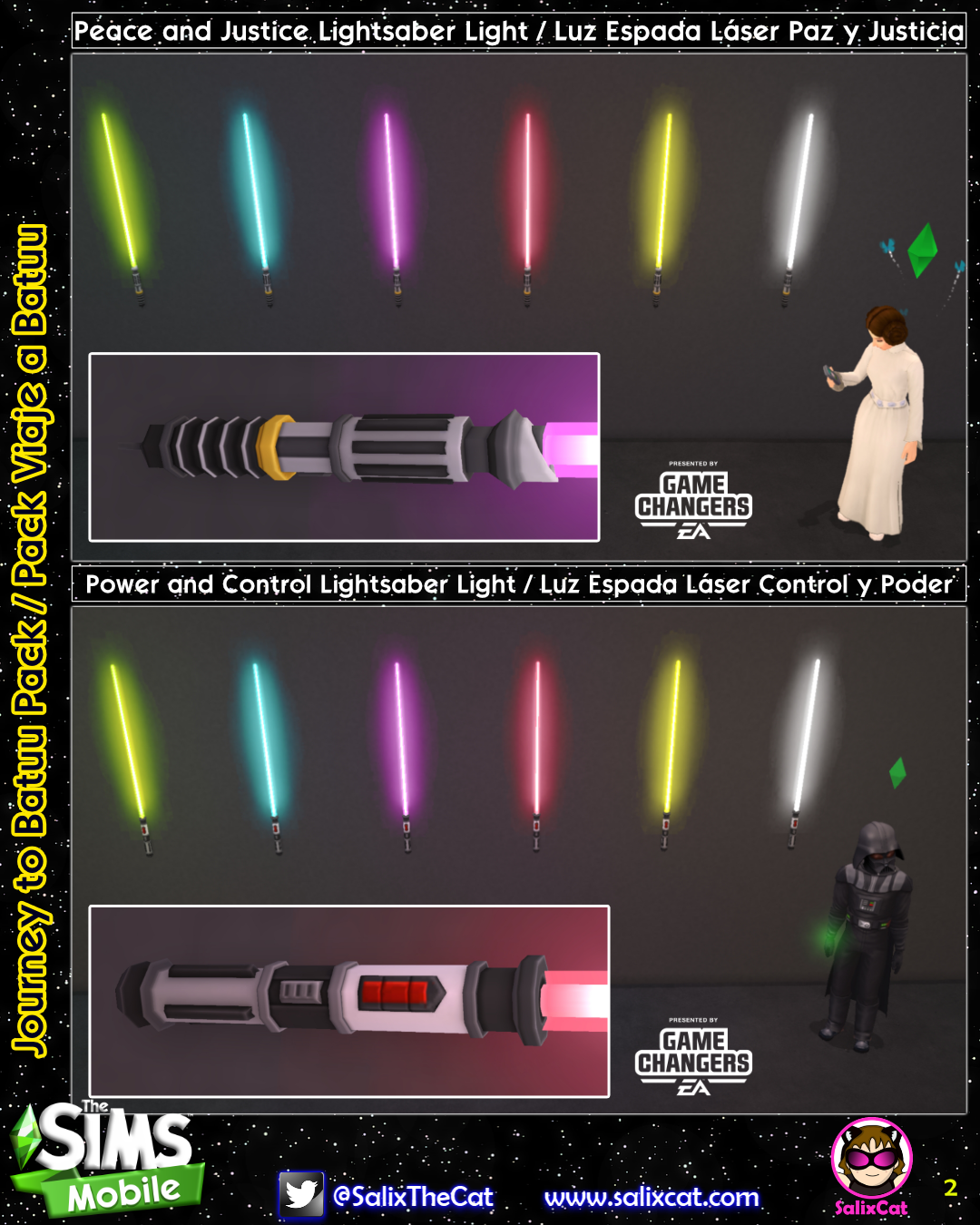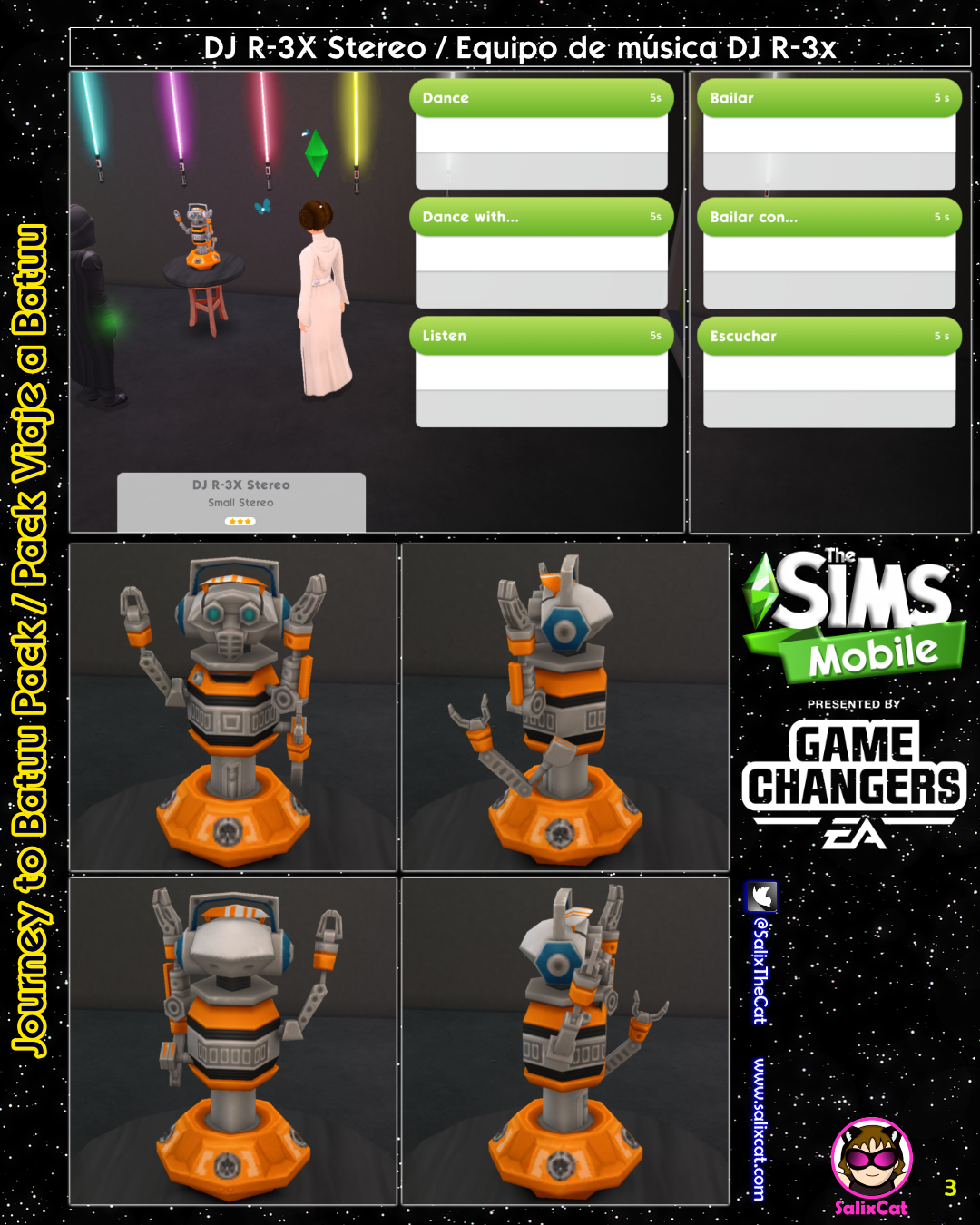 ---
Thanks to EA Game Changers and Firemonkeys for providing early access to this content. 
If you have questions or comments you can find me on Twitter @SalixTheCat or on Answers HQ forums in Spanish and in English.
Don't forget to visit Michiiiro's YouTube channel.