ENGLISH:
Pack 1: Journey to Batuu
To celebrate the launch of The Sims 4 Star Wars 'Journey to Batuu' Game Pack, your Sims can continue the way of the force and dance to a galactic tune with their very own DJ R-3X Stereo and Lightsaber Wall Lights – complete in six kyber crystal colours!
Note: New players must finish the tutorial and be up to level 5 for the packs to surface and become redeemable.
Pack 2: The child –  Baby Yoda
The Sims Mobile wants our Simmers to not only celebrate the launch of Journey to Batuu but The Mandalorian: Season 2 announcement in our game! The adorable character is free once again for all players that may have missed out the first time so everyone can enjoy telling their own Star Wars story. The Child functions as a décor object that can be placed on top of bench and table surfaces, or on the ground.
Note: If you redeemed the free 'Baby Yoda' pack the first time, it will surface for you to redeem it again!
---
ESPAÑOL:
Pack 1: Viaje a Batuu
Para celebrar el lanzamiento del pack de contenido 'Viaje a Batuu' de Los Sims 4 Star Wars, tus Sims podrán seguir el camino de la fuerza y bailar al ritmo de una melodía galáctica con su propio equipo de música DJ R-3X y las Luces Espada Láser que vienen en seis colores.
Nota: Los jugadores nuevos deben terminar el tutorial y alcanzar el nivel 5 de jugador para que los packs aparezcan y los puedan redimir.
Pack 2: El niño – Baby Yoda
Los Sims Móvil quiere que celebremos en nuestro juego el lanzamiento de Viaje a Batuu y además el anuncio de la segunda temporada de la serie The Mandalorian. El adorable personaje Baby Yoda estará disponible nuevamente de manera gratuita para todos los jugadores de manera que quienes no lo reclamaron la vez pasada puedan ahora hacerlo y así contar su propia historia de Star Wars. El Niño es un objeto decorativo que se puede situar en una mesa, o en el suelo.
Nota: Todos los jugadores podrán obtener el pack gratuito "Baby Yoda" así lo hayan obtenido con anterioridad.
---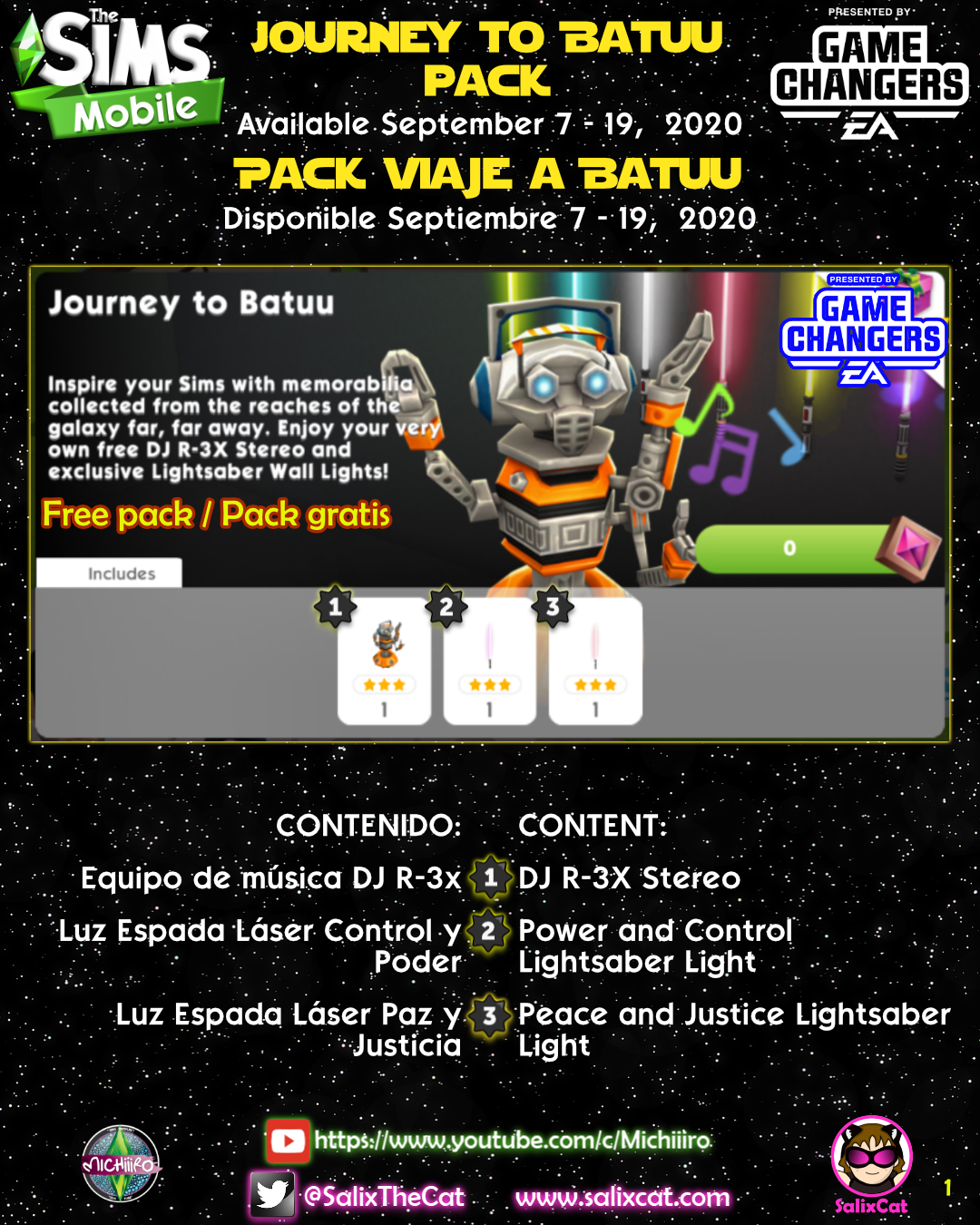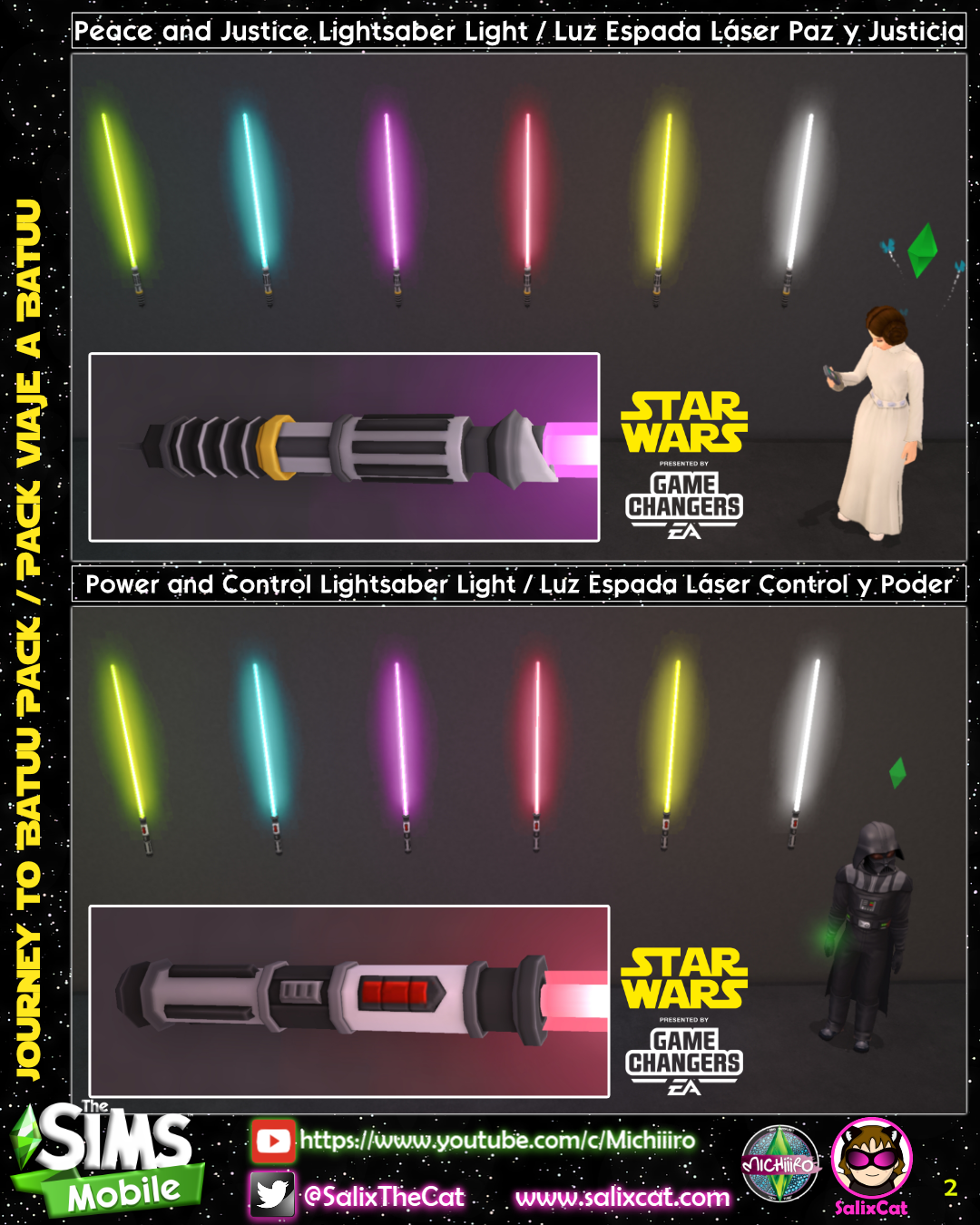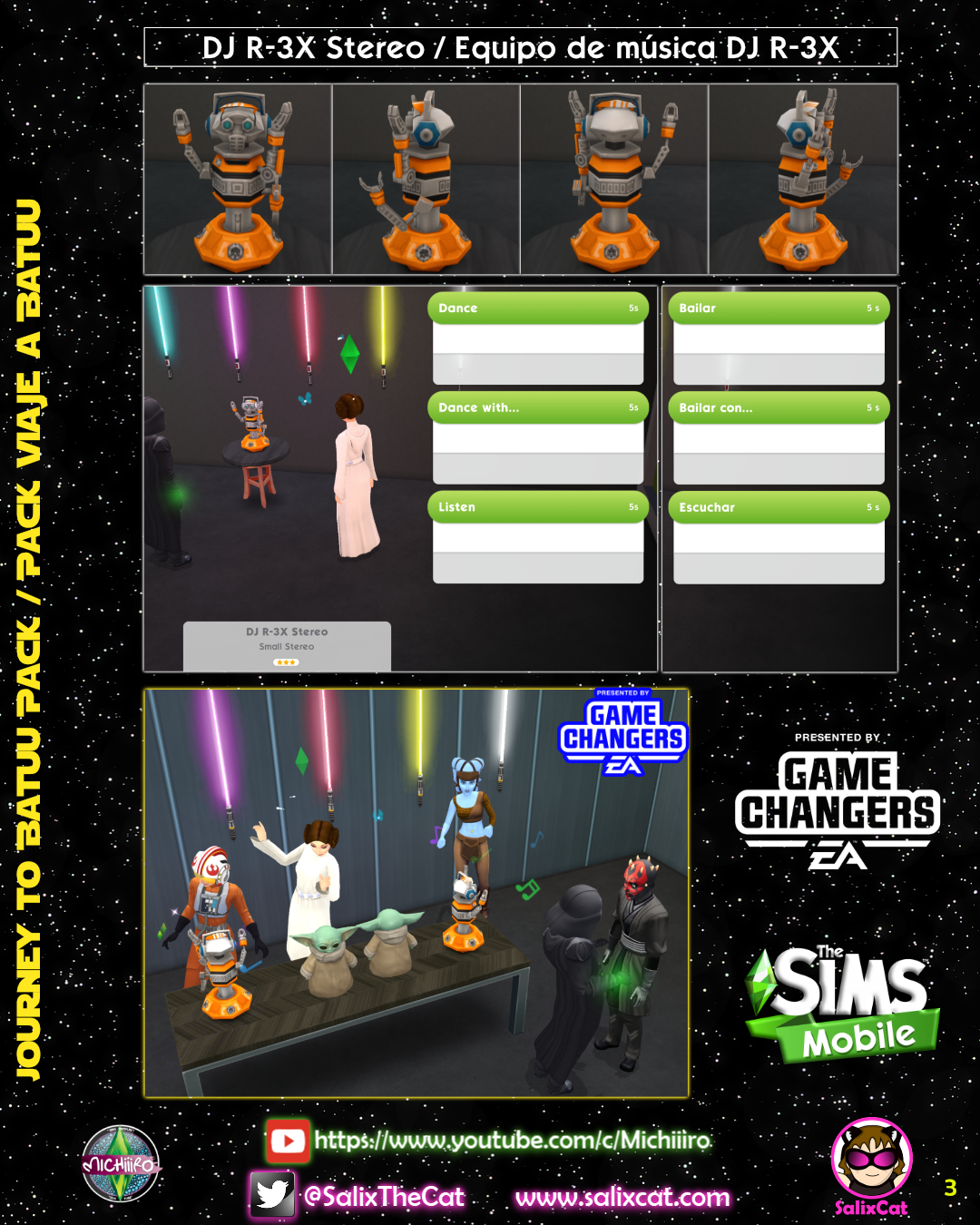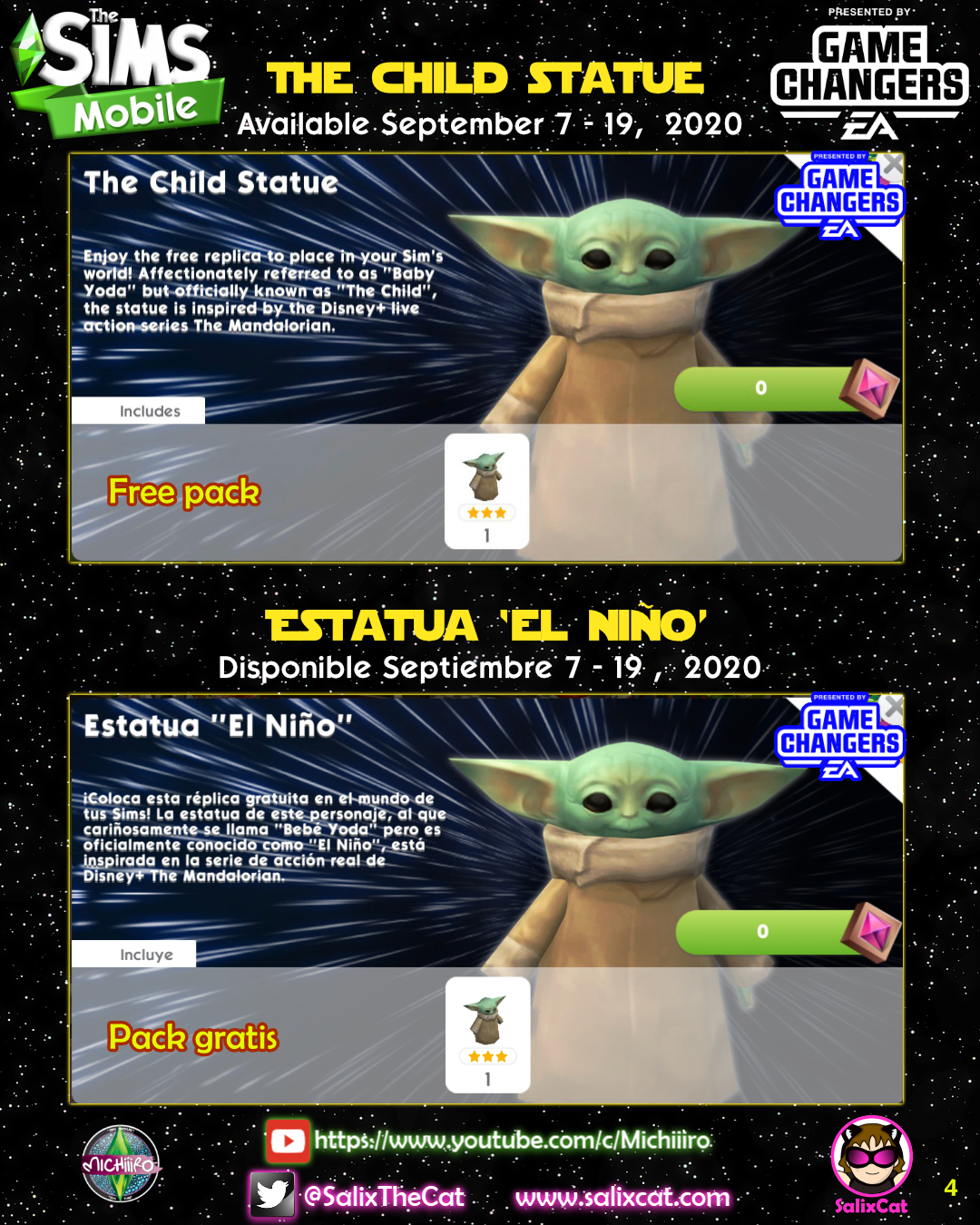 Thanks to EA Game Changers and Firemonkeys for early access. 
If you have questions or comments you can find me on Twitter @SalixTheCat or on Answers HQ forums in Spanish and in English.
---
Gracias a EA Game Changers y Firemonkeys por suministrar la información que he usado en esta guía. 
Si tienes preguntas o comentarios puedes encontrarme en mi grupo de Facebook The Sims Mobile – Salix Cat – Grupo Oficial, en Twitter @SalixTheCat o en el foro de Answers HQ en Español y en Inglés.